Wanted a store manager to help us to manage current shop and upcoming shop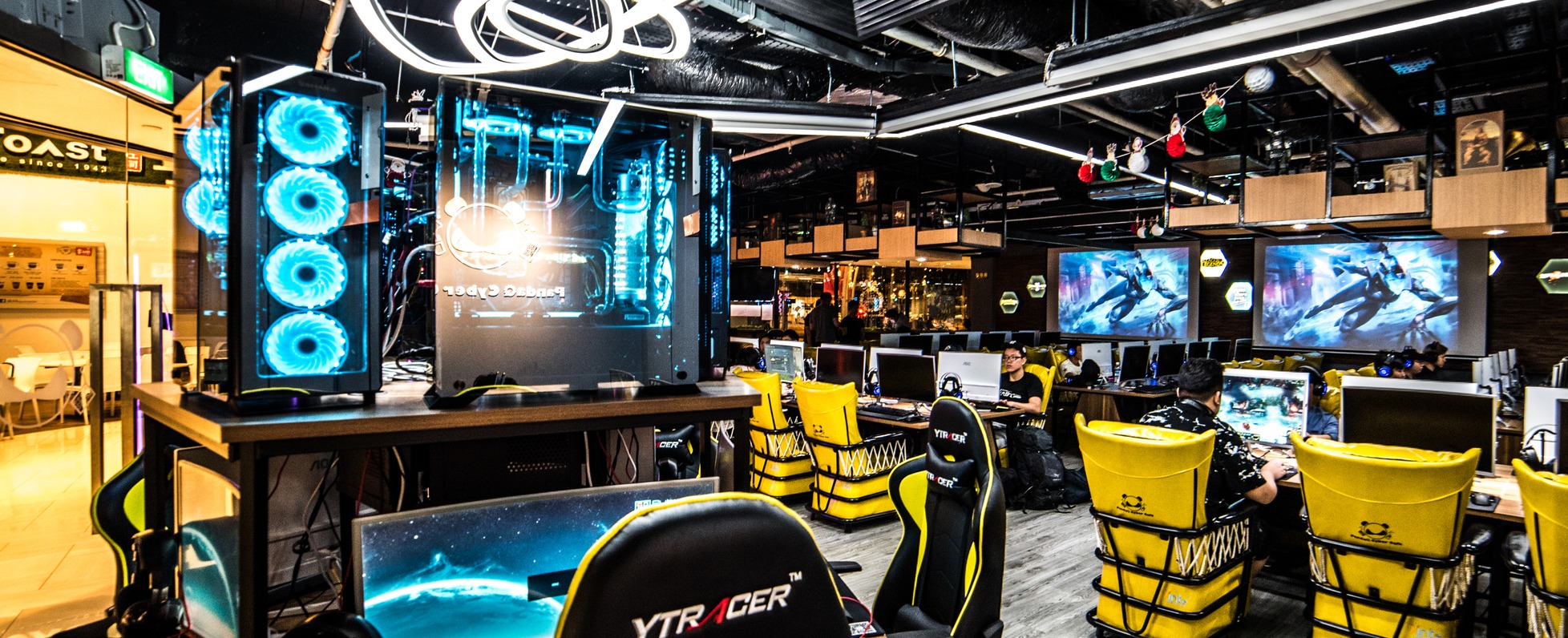 Established in 2017, Panda Q Cyber is striving relentlessly to a healthy, joyful e-entertainment, pushing cyber cafe to a positive healthy direction, and redefining cyber cafe an unique mixture of service and culture. 2 years of dedication, Panda Q Cyber is well known by the community and loved by many! The Panda Q Cyber team , are keen to every effort in leading the Cyber Cafe industry.
Situated in the heartlands of Bukit Panjang, Panda Q Cyber Cafe aims to offer the best cyber cafe experience to patrons in the area & throughout Singapore!
In innovation, we believe, our valuable customers deserve a next -gen e-entertainment services other than just cold machine and sole internet access.
Panda Q Cyber introduced hybrid cafe of online entertainment with cafe classics - Panda Q Cyber Cafe which had triggered the cafe revolution in Singapore.
Along with our partners, such as Rapoo, Steam, Blizzard... hundreds of events were hosted at Panda Q Cyber, attracted over 3,000 members.
Position Title: Store Manager
Job Summary:
Store managers perform a variety of job duties, such as overseeing employees and communicating with directors. Managers at Panda Q Cyber shops make sure all operations adhere to the guidelines set forth by the Panda Q Cyber.The store manager is responsible for leading all team members in the efficient and profitable operation of a Panda Q Cyber store. He/she is responsible for managing the day-to-day store operations, maintaining high store standards and conditions, and fostering a positive environment, which provides consistent fast, efficient, and friendly service ensuring a Total Quality Experience for both our customers and team members. The store manager creates the tone and personality of the store by being an advocate of training, customer service, product knowledge and education, encouraging safe work practices, and a demonstrated commitment to our Guiding Principles and House Rules.
Store Operations:
Develops and executes sales and profit plans that are in-line with budgetary goals.
Ensures and is accountable for profitability of the store by growing sales and controlling costs of goods, inventory levels, labor, supplies and expenses.
Ensures proper team member coverage, scheduling according to the needs of business while maintaining target labor costs.
Oversees all cash and media management functions. Able to perform all POS duties, front and back of house functions including opening and closing procedures, coordinating with the Directors as necessary.
Maintains proper loss prevention standards, reviewing cash handling procedures, deposits and safe procedures.
Maintains a clean well-merchandised store, following visual presentation plans and standards.
Plans, executes and communicates all sales promotions and new product information effectively and efficiently.
Service:
Pro-active in solving customer problems and satisfying customers in various situations.
Ensures that all team members are committed to and demonstrate our principles and rules.
Ensures that all team members provide customers with efficient, friendly, superior service on a consistent basis.
Consistently monitors, coaches and encourages team members to meet the Company's service standards.
Assesses and provides adequate staffing to provide efficient and friendly, superior service.
Maintains high cleanliness standards consistently throughout the store in the areas of store appearance, merchandise and equipment.
Ensures that all Company drink recipes and procedures are followed, maintaining the highest quality and consistent product standards.
Ensures that all Company food offerings maintain the highest quality.
Ensures that all team members are educated on our products and services, by developing an understanding of our various types of coffee, tea products, blends and roasts, as well as knowledge of coffee and tea regions, and the various differences in flavor and blends.
Tastes drink and food products on a per shift basis for quality assurance.
Training & Development:
Provides ongoing training and development to all team members in the areas of operating standards, customer service and product knowledge.
Demonstrates the ability to lead, effectively communicate, and champion The Panda Q Cyber Guiding Principles, House Rules, and Standard Operating Procedures.
Builds morale and team spirit by fostering a work environment where team members input is encouraged and valued.
Ensures each team member has received proper training to perform as a barista or shift supervisor efficiently.
Continually develops team members, establishing specific performance objectives, and measuring team member performance regularly.
Coaches and counsels team members for improved performance, documenting developmental plans as necessary.
Qualifications:
College education or diploma is preferred.
At 3 years retail management experience required.
Proficient on a computer; familiar with software programs such as Microsoft Word, Excel, Outlook.
Must be able to work overtime, including weekends, evenings and special events as needed.
Well-organized, detail-oriented and able to multi-task.
Must have effective problem solving/decision making abilities.
This position will require frequent standing and use of hands and arms.
Must have excellent verbal and written English communication skills.
Knowledge and experiences about gaming and E-Sports will be a plus
We accept both Singaporeans, PR and Malaysian.
Basic info
Looking for
Store Manager
Job type
Full-time
1 Woodlands Road, 01-24, 677899