Drive rapid evolution at Changi Airport Group as our Data Scientist!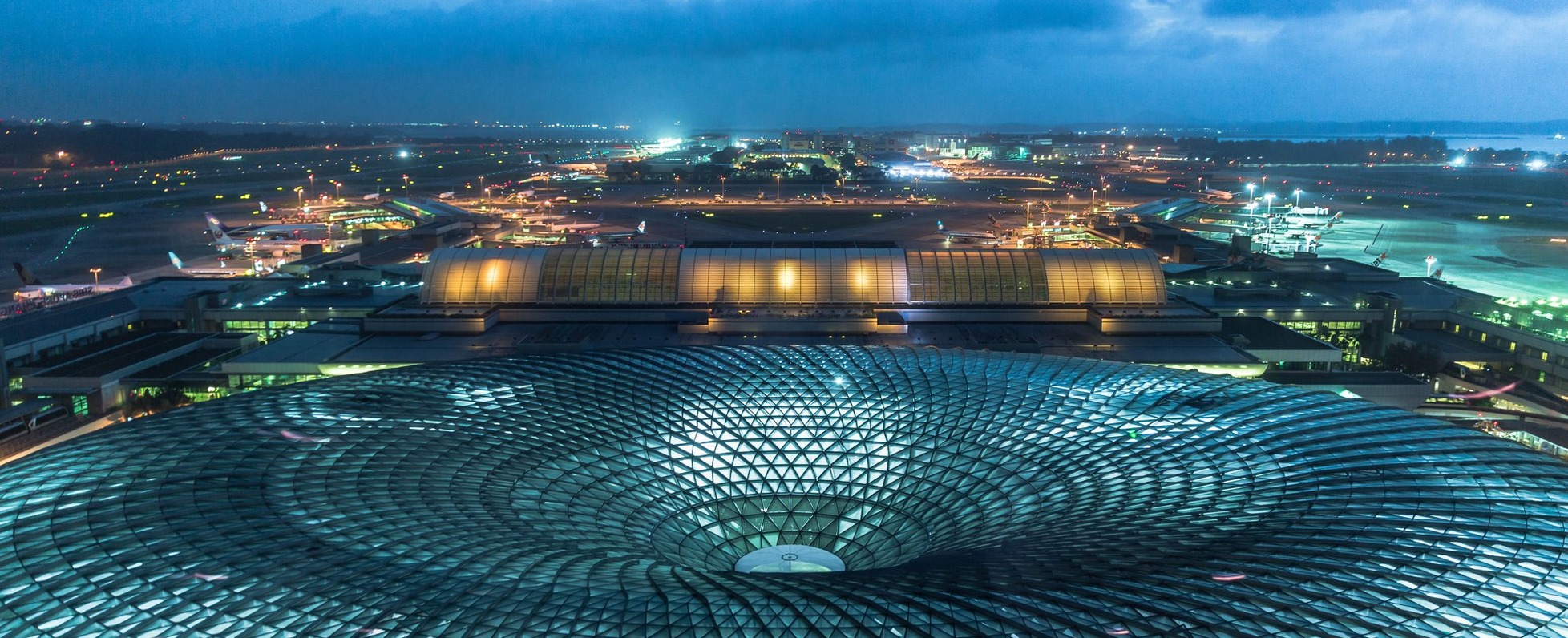 Jeanette Lim
Senior Manager, Talent Acquisition
Changi Airport Group (CAG) is the manager of Singapore Changi Airport, a leading air hub in Asia and one of the world's most awarded airports.
As airport manager, CAG performs the key functions of airport operations, air hub development, retail and commercial activities, infrastructure development and airport emergency services. CAG also manages Seletar Airport, and through its subsidiary, Changi Airports International, it takes Changi's presence beyond Singapore's shores through consultancy projects and investments in foreign airports.
Our Mission:
To be the world's leading airport company, growing a safe, secure and vibrant air hub in Singapore and enhancing the communities we serve worldwide.
Our Vision:
Exceptional people, connecting lives.
Our Values:
Our values guide us in everything we do. They are the foundation for our decisions and the heart of our organisation. Changi Airport Group is about world-class service, delivered through our passion and culture of excellence.
Today, Changi Airport is renowned for its unrivalled passenger experiences, which have become synonymous with global connectivity, clockwork efficiency and unique, thoughtful services.
As the number of passengers we welcome continues to rise, and the needs of those passengers become increasingly sophisticated, our challenge is to raise our standards even higher.
It's a challenge we are already embracing, with creative solutions and signature experiences that will redefine air travel for generations to come.
Enterprise Data Science (EDS) comprises of a growing team of analytics professionals tasked with the mandate to help solve business problems across the enterprise. EDS leverages on data science capabilities and adopts a "data first" approach in distilling actionable insights to key stakeholders including senior management and business teams. EDS seeks to create positive impact and business value through data-driven decision-making.
We are looking for a Data Scientist to join the Enterprise Data Science unit. Working in a team with like-minded enthusiasts, you will be the lead for enterprise analytics and spearhead the development of data products and insights to support internal stakeholders. You will also help to develop and foster a culture of data-driven analytics throughout the company.
You are focused on results, a self-starter, and have demonstrated success in using analytics to generate positive impact in areas such as revenue generation, cost reduction, commercial innovation or operational efficiency.
Responsibilities
Apply your expertise in data science, quantitative analysis, data mining and the presentation of data to derive insights that value-add to business decision making (e.g. hypothesis testing, development of MVPs etc).
Lead enterprise data analytics and major data projects.
Develop predictive models for passenger and cargo traffic forecasts.
Drive the development of customer segmentation models.
Partner with users in various internal teams to solve problems and identify trends / opportunities.
Develop metrics and dashboards to support decision-making.

Requirements
Degree in Computer Science, Math, Statistics or other quantitative / computational discipline.
Strong background in statistical concepts and calculations.
6+ years experience in quantitative analysis.
6+ years experience with statistical / machine learning / predictive modelling and one or more tools (e.g. R, SPSS, SAS, Python, Progress SQL).
Data engineering experience, including SQL, ETL and experience manipulating data sets with structured and unstructured data using Hadoop, AWS or other big data platforms.
Proficient in visualization / dashboard tools (e.g. Tableau, Microstrategy).
Strong project management and organizational skills.
Excellent communication skills (verbal, written, visual) to deliver insights (e.g. compelling presentations, easy to understand rationale) to senior management, internal and external stakeholders.
Motivated and driven, able to work independently and a good team player as part of a multidisciplinary team.
Basic info
Looking for
Data Scientist
Job type
Full-time
Singapore Changi Airport PO Box 168 Singapore 918146