Are you a Workshop Wizz? Come join us at LAI Games!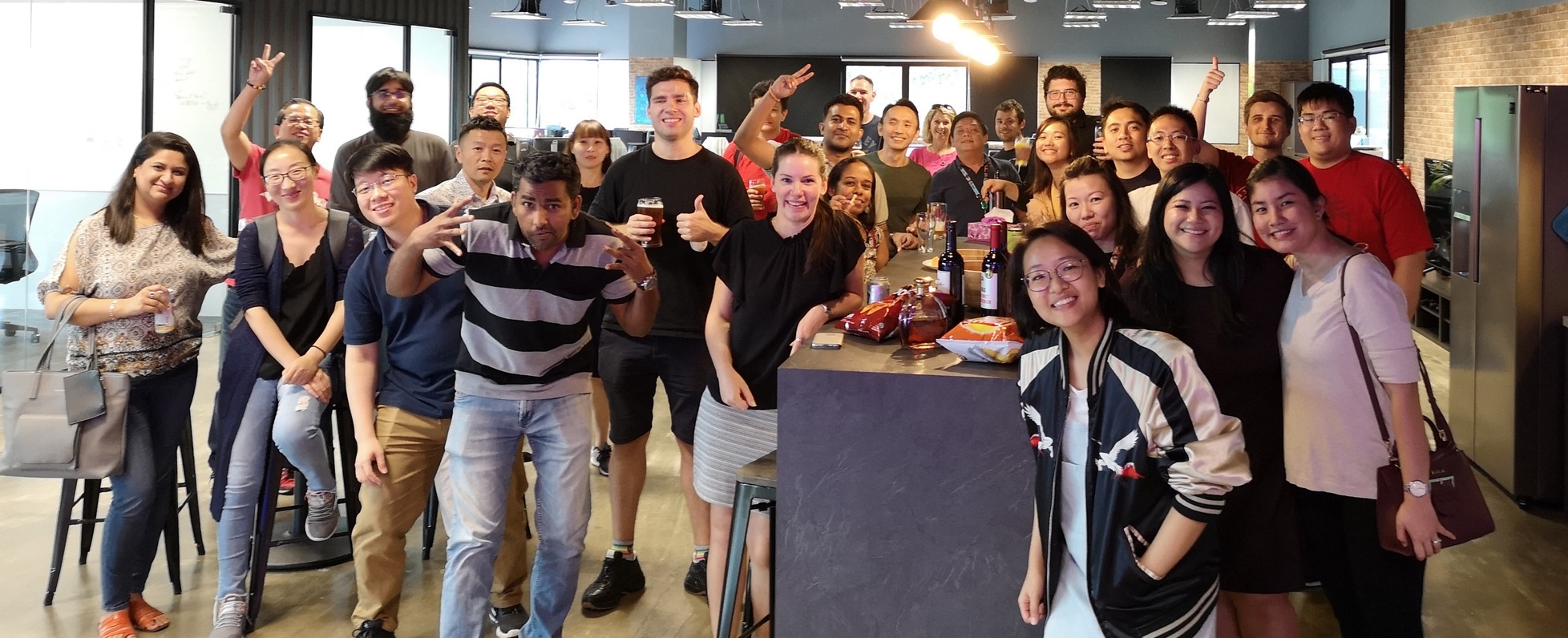 Marty Hauff

Senor Vice President of Engineering

Darren Chia

Chief Supply Chain Officer
No description available.

No description available.

Hi Marty, Please join up at Wantedly so you can review potential applicants through their website. Thanks

No description available.
The Leisure & Allied Industries (LAI) group was founded in Perth, Australia in 1958 by Malcolm Steinberg, The LAI group was an early pioneer of the Family Entertainment Center concept, founding the Timezone brand of FEC's in 1978. Timezone continues to operate today, independently managed it is the leading FEC operator in Australasian region with over 230 operating entertainment facilities.
LAI Games was born during the growth of Australia's amusement industry and has been producing arcade and amusement games for over 50 years. The company develops, manufactures, and sells coin and card operated prize merchandising games, ticket redemption games, photo booths, kiddie rides, and video and novelty games.
LAI Games is a leading developer and manufacturer of arcade games and products with a portfolio comprised of video games, Virtual Reality experiences, mobile applications, ticket redemption games, and more.
Our goal is to craft the most engaging, rewarding and innovative games and experiences in the out of home entertainment space, including arcades, barcades, bowling alleys and family entertainment centres. This commitment to innovation is demonstrated by the consistent launch of category-defining, award-winning titles such as Speed of Light, Snapshot, Let's Bounce, HYPERshoot, and Virtual Rabbids: The Big Ride.
Rapid prototyping, evaluation and iteration are the core elements of our development processes, and we are looking for fun, energetic, and talented people who share our passion for innovative games and products that enrich the out of home entertainment experiences for millions of players around the world.
Our arcade games are large, dynamic, physical products that leverage a wide variety of technologies, interfaces and formats to deliver unique and engaging user experiences. Developing these games requires a high level of collaboration within a development team consisting of a range of disciplines including mechanical, electrical and software engineers, game developers, artists, designers and fabricators.
As such, our work environment rewards people who are curious, collaborative, and productive, embracing the responsibility that comes with freedom from micro-management, and striving for excellence in everything they do.
If this sounds like you, apply to join our fun, dynamic development team!
ABOUT
Our development team consists of passionate gamers, driven to make the most fun, engaging and rewarding games and experiences for our players. We collaborate, evaluate, and iterate on everything that goes into the game, with a strong focus on "easy to play, hard to master", and great user experiences.
As our Workshop Technician, you will take charge of our 1,500 sqft workshop, responsible for the fabrication of our game prototypes and mechanisms. You will play an integral role in the development of our products by ensuring our engineering activities are both elegant and robust. This is a hands-on position, and our Workshop Technician will possess sound practical experience in a range of materials and fabrication techniques, engineering, fittings, dimensions, and tolerances.
As an arcade game development team, we often design with our hands, and this role requires a sharp understanding of when to be quick and messy, rapid prototyping ideas for evaluation, as well as when to be measured and precise, ensuring the engineered solution is realised and evaluated as per the design intent.
RESPONSIBILITIES
Fabricate rough mock-ups and mechanisms from basic descriptions of the requirements and simple sketches.
Fabricate accurate game cabinets and mechanisms from detailed engineering drawings.
Provide DFMA feedback to the engineering teams.
Undertake independently the maintenance and repair of workshop equipment.
Provide support to our test locations (technical testing).
Develop and update own skills and knowledge to meet the job requirement through training and self-learning.
Coordinate and collaborate with outsourcing partners.
Manage inventory of tools, materials and other consumables.
Efficiently and effectively plan, organise and prioritise tasks involved in the day to day running of the workshop.
REQUIREMENTS
Preferably with 2-3 years working in a technical field.
A solid understanding of woodworking, metal work and construction of various and sometimes complex product designs.
Capable of reading engineering drawings.
Excellent analytical and problem-solving skills.
Excellent interpersonal skills, a resourceful team player possessing an inquisitive mind, with an ability to solve problems in a practical and efficient manner.
Highly efficient and have a good rapport with the development teams.
Well-developed communication skills to enable the identification and understanding of project requirements
Basic understanding of electronics an advantage.
BENEFITS
Flexible working hours
We get together at 4:30pm every Friday afternoon for social drinks and games
Work in a dynamic, creative work space located in Singapore's technology and media hub
Being a part of the out-of-home entertainment industry, we like to have frequent team events and enjoy what the industry has to offer.
We have close relationships with key customers such as Timezone and get to spend a lot of time in their centres.
If this sounds like you, click 'Want to Visit' to introduce yourself to our team :)
Make sure to upload your resume and portfolio, and share links to your work on your profile!
Basic info
Looking for
Workshop Technician
Job type
Full-time
#06-04 21 Media Circle 138562