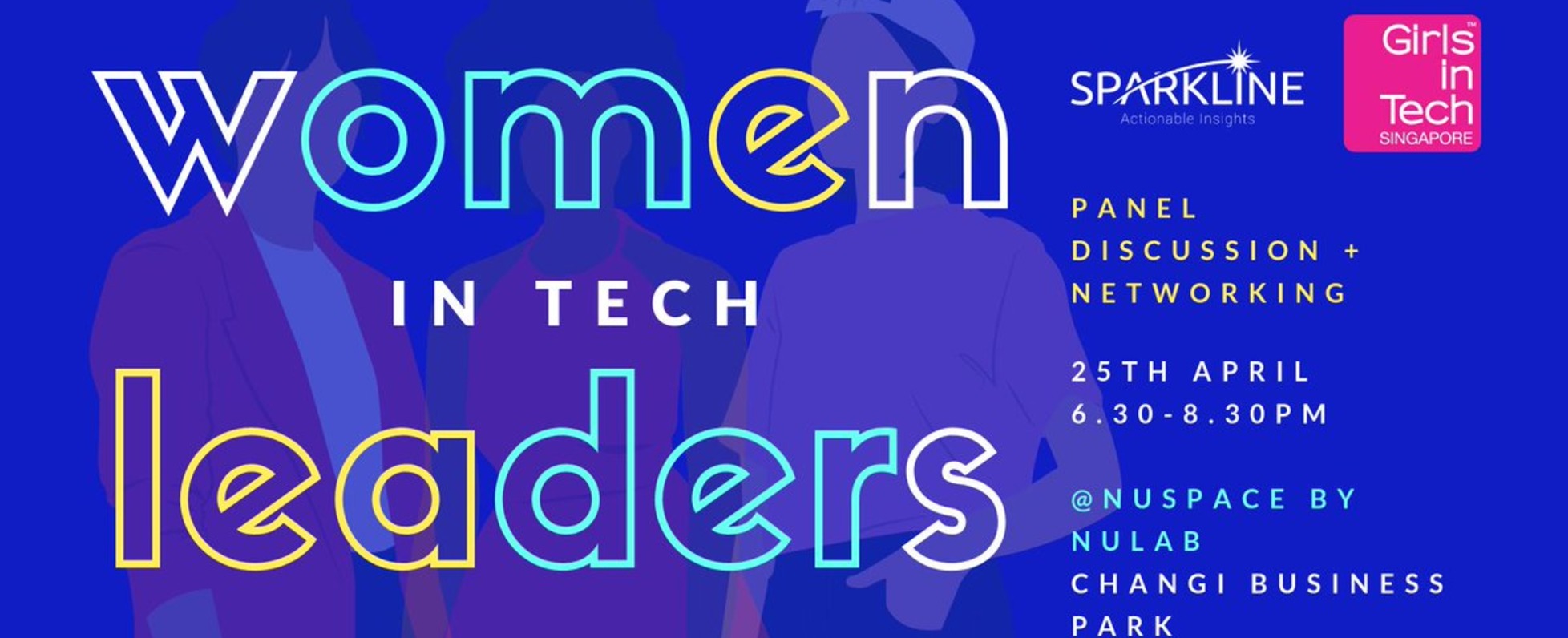 Meetup
2019.Apr.25
Thu
18:30 ~
at Changi Business Park, Level 1 Signature Building, 51 Changi Business Park
Sarah is our HR and Education Director at Sparkline, she is focused on supporting and developing our people internally and through the growth of our Education programmes we aim to enable and empower the industry through applied knowledge and training.

Rachel is our Marketing guru and on top of this she also covers a lot of tasks relating to client and account servicing and is a creative at heart! Rachel supports the build of our overall customer and employee experience!
Sparkline are hosting an exciting event in partnership with Girls in Tech! Come along and hear from a panel of experienced Women Leaders in Tech about their journey's. We will be providing drinks, nibbles and inspirational insights at the lovely venue provided by our sponsors, Nuspace!
Location
Changi Business Park, Level 1 Signature Building, 51 Changi Business Park
Company info
Sparkline
Founded on 2013/01
30 members
31 Tanjong Pagar Rd, #04-01 Singapore
Women Leaders in Tech
2019.Apr.25
Thu
18:30 ~
at Changi Business Park, Level 1 Signature Building, 51 Changi Business Park