Let's go big together! Sales Executive WANTED!!!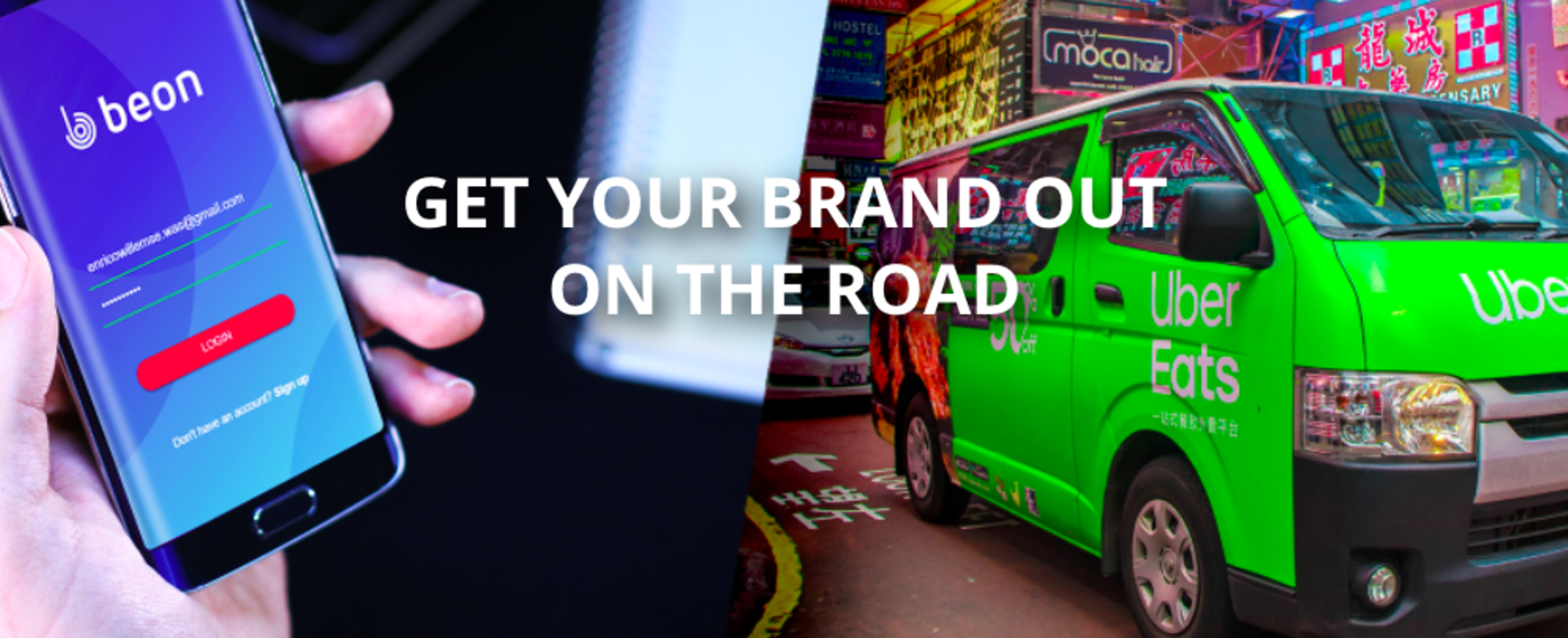 Beon is a two-sided marketplace that lets drivers sign-up, and make their vehicles available for marketers to advertise on. Drivers install a app that allows marketers to track exactly where their campaigns are being shown, as well as allow Beon to determine the best suited driver for each campaign based on various factors including their driving patterns.
Let's go BIG together!
Taxi, bus, minibus can be advertising medium, then why not other types of vehicles? Beon Ad enables all vehicles to become an advertising space and help increase drivers' income.
We also have a vision that is to digitalize all OOH ads - provide KPIs to marketers to know about the efficiency of the ad.
We have a client portal and a driver app. Driver to track driving pattern; client portal to let marketers initiate and monitor their ads.
Responsibilities:
* Prospecting, identifying and acquiring new clients for selling outdoor digital advertising solutions
* Proactively identify opportunities for revenue enhancement and achieve individual's sales targets
* Build and develop strong relationships with teams to achieve revenue goals and maximize client satisfaction
* Develop and implement annual sales activity plan with measurable targets and expense budget
* Produce monthly reports and sales forecasts for assigned area of responsibility
Requirements:
* Degree in Advertising & Marketing or related discipline;
* 2 years or above solid sales experience
* Familiar with sales practice and customer behavior in MNC, SME and startups is an advantage
* Proven sales driven record, effective presentation and interpersonal skills
* Good command of both written & spoken English and Chinese
* Able to work under pressure and deal with challenging situations
* Proven track record in achieving revenue and sales goals
* Energetic, aggressive and self-motivated
* Passionate in OOH ads and startup is a must
Basic info
Looking for
Sales
Job type
Contract work/part-time / Full-time
4/f, KOHO, 75 Hung To Road, Kwun Tong