Webinar With Wantedly: So You Want to Work in a Startup?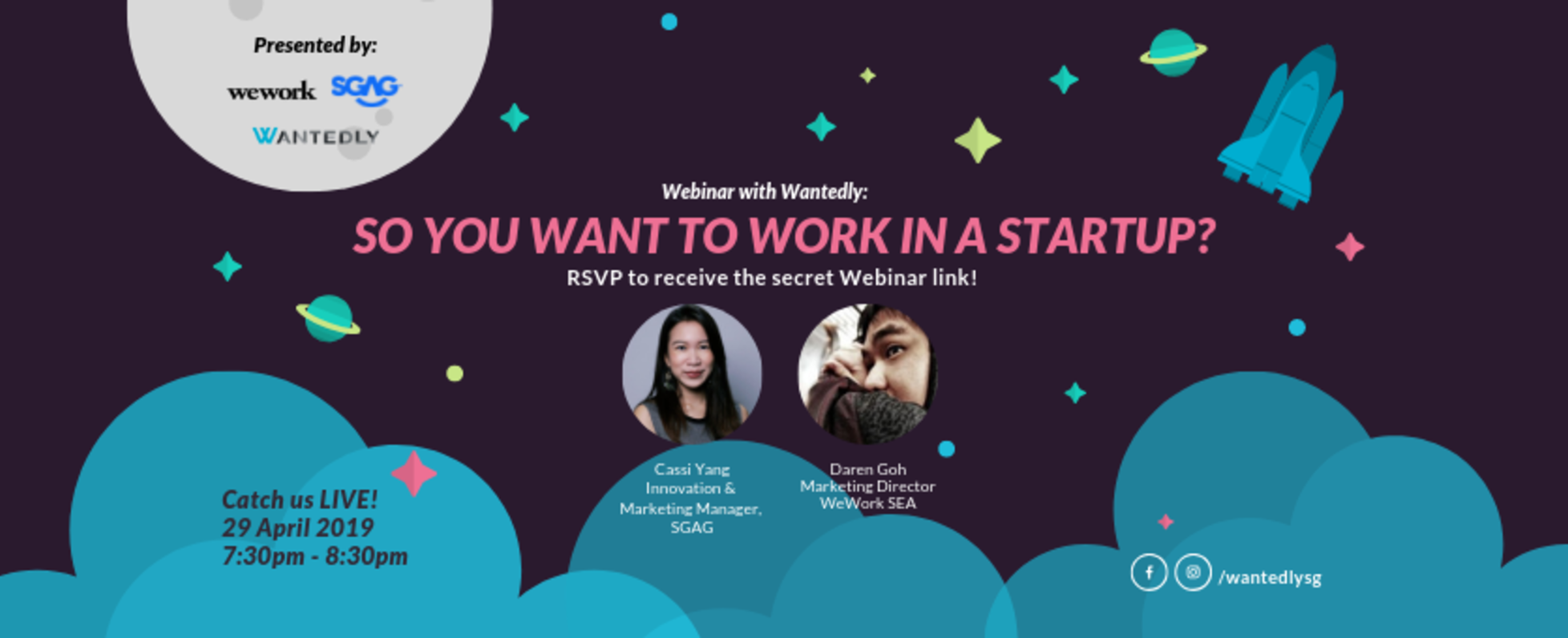 Meetup
2019.Apr.29
Mon
19:30 ~
at Online (We'll send you the link once you register)
I am currently with Wantedly, a social hiring platform that emphasizes the people aspect of working within and building a company.

I worked in the fashion industry in New York City for the past two summers (2015 and 2016), collaborating with companies such as Elle, Porter, Vogue Hommes, H&M, UGG...

A driven, passion-fueled marketeer who really enjoys seeing ideas and campaigns coming to fruition. I believe that inspiration lies in everywhere but it most often calls to me through photography, fashion, travels and sunsets. Will work for sushi.

Life is made up of living different experiences. Living a life made up of exciting experiences is the fuel that pushes me forward, to venture into new and challenging fields that provide me with opportunities for continuous learning to become a better version of myself.

I enjoy helping people t...

I am creative and resourceful with over 2 years of writing experience. I was responsible for driver communications at Uber Eats, and after the merger with Grab, I took up the opportunity to help establish GrabFood's driver operations.

I am now marketing and writing content for Wantedly, a social...
We're back with our second webinar and this time, we will be joined by startup rockstars from WeWork and SGAG, to give you a taste of the startup life.
Whether you're a recent grad trying to gain various skills and experience in a dynamic environment, or an experienced professional trying to break free from years of routine, chase away your Monday blues with us in this webinar and hear directly from Daren Goh, WeWork SEA's Marketing Director, and Cassi Yang, SGAG's Innovation & Marketing Manager, about their exhilarating startup stories.
Always wondered why people working at startups seem to live and breathe work—and at their own accord? Is it in the flexibility they have in work arrangements, the comfy jeans they wear to work or the cool office spaces they hustle in? Ask our panel of speakers all your burning questions about working at a startup and stand to WIN GRAB CREDITS!
Date: 29 April 2019, Monday
Time: 7.30PM - 8.30PM
Don't miss this exclusive chance to get up close and candid with our speakers at this webinar - register now!
Our Speakers:
Daren Goh
Marketing Director, WeWork Southeast Asia
Daren Goh is the Marketing Director for WeWork Southeast Asia, and is responsible for building the WeWork brand in the region. Preceding this, he was a part of Spacemob where he worked on community initiatives, business strategy, and all things marketing, before the team was acquired by WeWork in August 2017. His career has taken him across multiple industries and companies like Yahoo!, Philips, and various WPP marketing agencies.
Cassi Yang
Innovation & Marketing Manager, SGAG
As the first employee of SGAG (and Hepmil Media Group), Cassi Yang has dabbled in a few roles such as content creation, account management and business development over the past 4 years. Her background as a strategic planner and designer has also helped her execute successful campaigns on SGAG for clients like McDonald's, Sony Pictures & Carlsberg. She now leads Hepmil's Innovation & Marketing team, and is responsible for developing and launching all of Hepmil's products to the SEA region.
Location
Online (We'll send you the link once you register)
Webinar With Wantedly: So You Want to Work in a Startup?
2019.Apr.29
Mon
19:30 ~
at Online (We'll send you the link once you register)