Build products that you love together with us as a Fullstack Developer today!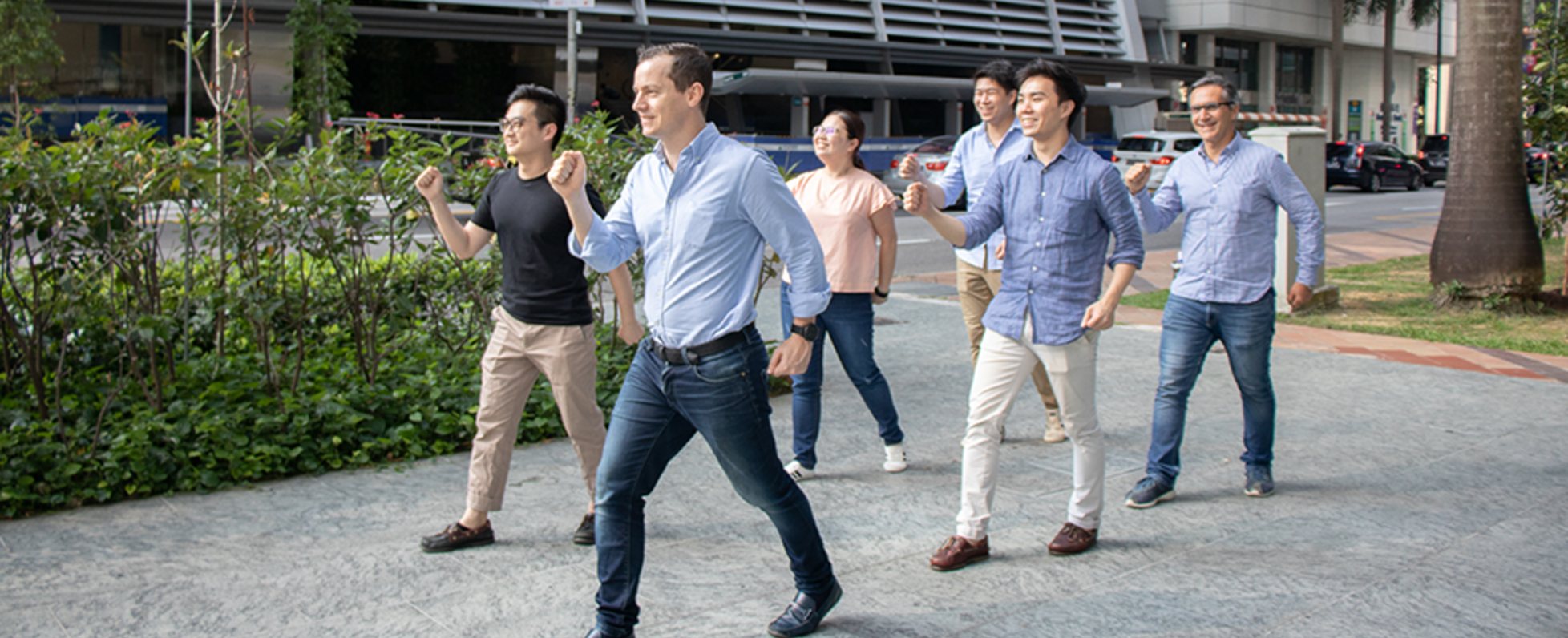 No description available.

I am Grace and always believe that everyone deserves a second chance.

No description available.
In 2017, we paired experienced engineers with leading accountants, corporate secretaries, tax advisers and payroll specialists, to build a technology-driven corporate services firm that redesigned corporate services from the ground up.
Say goodbye to long, opaque emails, excel spreadsheets and PDFs. And say hello to cloud-based corporate services, modern messaging systems and digital signatures.
Our main goal was simple: to save clients time and money, to provide them with more insight, and to enable them to focus on growing their businesses and managing their assets.
Zave's mission is to deliver technology-lead routine corporate services to the startup and SME community in Singapore and beyond. We launched in March and count upwards of 50+ enterprise clients actively engaging with our platform.
Zave was the result of a technology-enabled Corporate Services firm built from the ground up and integrated with the nifty bookkeeping software that all accountants and bookkeepers love (including us!), Xero.
Do you take pride in building products that you love? Join us as a Fullstack Software Engineer today!

We are looking for a fullstack software developer to join our small but growing team at Zave! This is a unique opportunity for an energetic and self-motivated individual to be part of a dynamic team which works hard and plays hard together.
What you'll do as our fullstack software engineer
• Reporting to our VP of Engineering and working with the CEO in an Agile programming environment;
• Reviewing and completing assigned tasks during Agile sprints;
• Providing input and suggestions around Product features and specifications.
The tech stack that we work with :
• ReactJS/CSS3/HTML5 on the front end and NodeJS on the back end;
• MySQL;
• AWS;
• Atlassian (Jira, Confluence and BitBucket).
Your ideal profile
• Computer Science Degree or equivalent experience;
• Proficient in English
• Preferably 3 years experience as a full stack web programmer
Good to have skills:
• Natural Language Processing/Generation Artificial Intelligence;
• User of Atlassian tools such as Confluence, Jira and Bitbucket.
Join us and have endless Coffee from our new Espresso Machine at the new SBF Center HQ ☺
Click "Want to Visit" to get in touch with us today! Don't forget to fill up your wantedly profile so that we can get to know you better.
Basic info
Looking for
Full Stack Developer
Job type
Full-time
Company info
Founder
Alan Schmoll
Founded on
August, 2017
Headcount
23 members
Industries
Financial Services / Insurance / IT (Telecom/SI/Software)
#16-10, SBF Center, 160 Robinson Road