Are you our next Marketing Lead? We are looking for someone to spearhead our marketing efforts!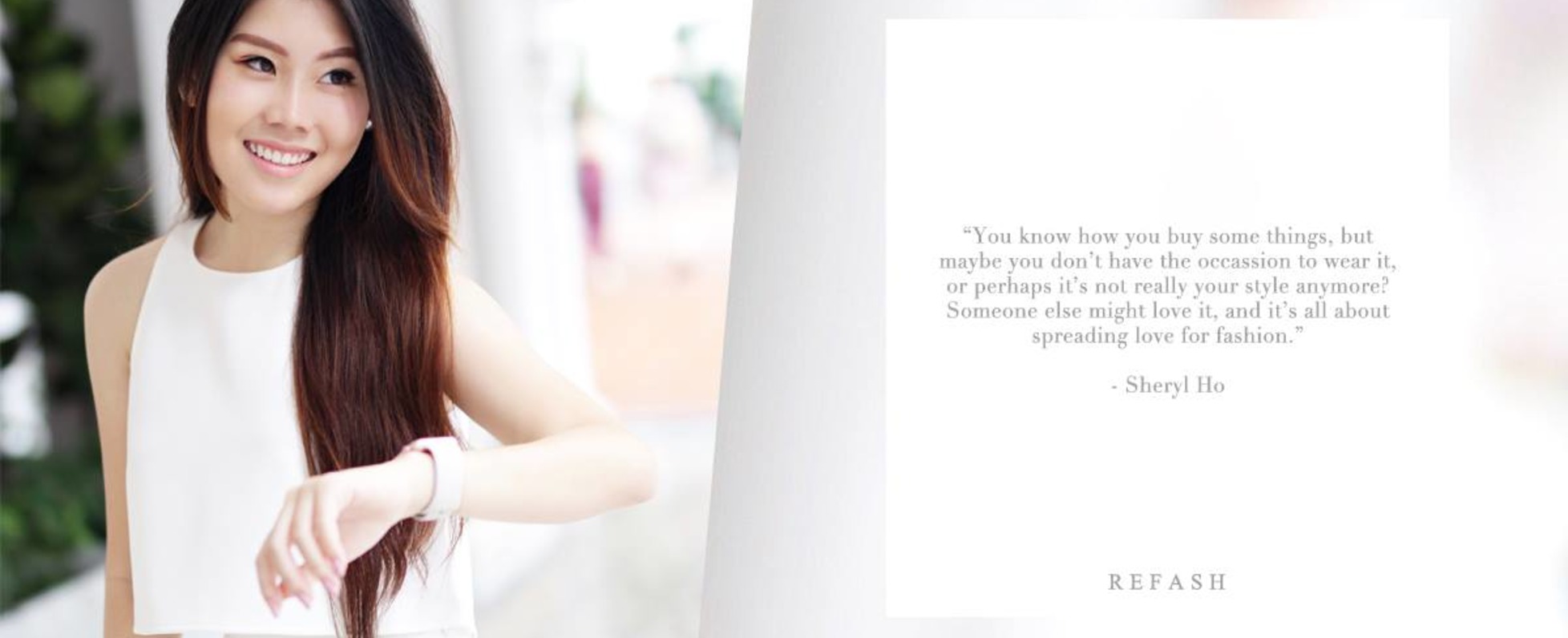 REFASH founder, Aloysius Sng, noticed for a long time that his wife doesn't wear more than 70% of what's in her closet. He went on to validate this with many other female friends and realised that all of them face the problem of a bursting closet full of things they never used. Suddenly, he was compelled to make a change in their lives. Surely, there was someone who would treasure the things his friends no longer wanted.
Aloysius set out to connect women's closets and reduce clothing wastage in Singapore. On January 26th 2016, with a newly-formed team of just five people, REFASH officially launched. Today, REFASH serves more than 15,000 of the country's coolest customers, has secured backing from venture capitalists and a host of prominent angel investors.
Our Vision
"To enable every woman to think 'Like New' first"
Our Mission
"To become the largest marketplace for buying and selling secondhand fashion in Asia"
REFASH has transformed what it means to buy and sell secondhand fashion. We have created a community for people with similar fashion sense to connect and transact, without them actually doing anything. We put cash back into our users' wallet, for more shopping.
Do you relish in marketing leadership? Would you consider yourself an expert in your domain? If you enjoy collaboratively guiding company wide marketing initiatives and principles, then this could be the role for you.
What you can look forward to with us:
- Offline marketing responsibilities which consists of partnerships, events, creative communications and public relations
- Online marketing responsibilities including digital optimisation on Google Adwords, Facebook and social media
- Brand & Marketing communications on various platforms and channels
- Identify, evaluate, and assess strategic business opportunities via consumer and industry related market/data research and trends
- Work closely with partnership team to lead and develop the ATL/BTL marketing strategy, operation, and KPI achievement aligned with business objectives for both short and long term goals
- Oversee and manage the execution of marketing calendar plan and channel budgets
- Regularly monitor and analyse performance metrics of marketing campaigns and build processes for increasing efficient return on marketing dollars through data-driven decision making.
- Work closely with the Country Manager and regional marketing team to drive the overall sales and orders across various platforms
- Develop a strong understanding of the fashion industry and it's key drivers
- Produce engaging and creative content to be distributed across all our owned, earned, and bought channels
You would be a great fit if you have:
- Bachelor's degree in Marketing/Business or any related field
- At least 3 years of experience with a track record of growing a brand/business, preferably with experience in malls, spaces and destinations.
- Loves looking at data to inform him/her on decisions made on where to best invest the marketing dollars to drive growth and costs
- A self-starter, creative, passionate person with a positive, can-do spirit
- Good networking and social skills
If you can lead teams to move faster, smarter and more efficiently in a continuous delivery manner, click on the "Want To Visit" button to let us know you're keen to be part of the high growth dynamic team - Hear from you soon!
Basic info
Looking for
Marketing lead
Job type
Full-time