WANTED Creative Instructional Design Intern for massively expanding start-up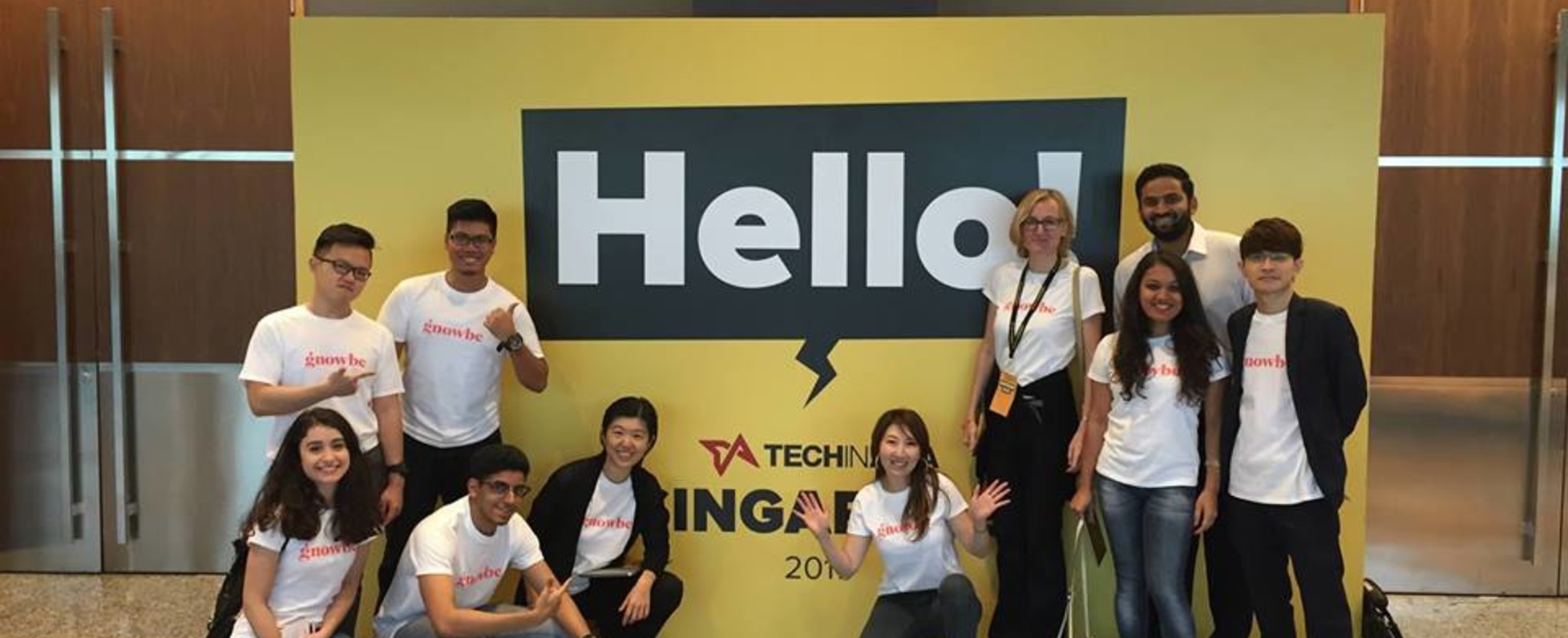 Gnowbe is a mobile 1st, web-enabled, micro-learning app designed specifically for behaviour change that delivers business impact.
We aspire to revolutionise corporate education through transformational learning - anytime, anywhere - that humanizes a lifetime of learning journey.
We serve clients globally from our 2 offices based in San Francisco and Singapore.
Our Vision: Humanizing the world through transformational learning
Our 3Cs Mission:
1) Raise Consciousness
2) Foster authentic human Connection
3) Inspire behavior Change
We do this through Learn. Think. Apply. Share.
We built Gnowbe on the latest research and science on how adults learn: not by passive listening but through application and reflection. Gnowbe leverages bite-sized, social learning (chats and messaging) and gamification to encourage active engagement and inspire behavior change. It is designed for the modern learner who needs relevant, new content when they want it, when they need it - right in their pockets. We serve clients globally from our 2 offices based in San Francisco and Singapore.
JOIN the company on point to becoming a BILLION-dollar company in the next 2 years!!
We are currently looking for Creative Interns to embark with us on our journey to bring joy and impact back to learning for modern learners.
Why join Gnowbe?
- Join the start-up and movement that is pioneering micro-learning through the use of smartphones!
- Gnowbe is one of the fastest growing start-ups in Singapore, specialising in workplace education through "micro-learning" – short-form, gamified courses on a phone that take no more than 10 minutes a day
- Top 20 start-ups in Asean
- Be part of an exciting start-up environment with a passionate and young core of team members!
- You will be mentored, coached, developed, and ultimately learn as we believe in investing in our people
- Huge resume booster with the opportunity to lead, helm projects independently, take ownership of deliverables, and own the outcomes
- Meet a multitude of different clients and gain business exposure at a multi-national level
Key Responsibilities
- We want to entrust you with running major projects independently, hence learning fast and communicating well is paramount
- Creativity is a must as you will propose and contribute ideas through storyboarding
- Be part of our programme launches, such as brainstorming for campaign ideas
- A good grasp of social media engagement and broadcasting will come in handy
- Have the opportunity to create and review content for new programs on our online-learning platform
- Entrusted with converting content from content experts into micro-learning programs
- Every intern will have at least created one course that will be sold
Requirements
- A levels or diploma, undergrad or graduates preferred
- 3 months commitment (with the option to extend)
- Strong command of the English language (being a grammar Nazi!!)
- Having an eye for detail, being systematic, meticulous
- Energized by communicating and working cross-functionally with multi-cultural teams
- Be a good fit with our young, vibrant, and dynamic working culture and office
If you've answered yes to a majority of the above, we invite you to blossom with Gnowbe!
Basic info
Looking for
Creative Instructional Design Intern
Job type
Internship / Full-time
Special features
Foreign nationalities welcome / Students welcome / Free snacks/lunch
62 Cecil Street, #05-00 TPI Building, Singapore 049710