Take the lead and produce quality content with us! | ROCKSTAGVID is looking for a Producer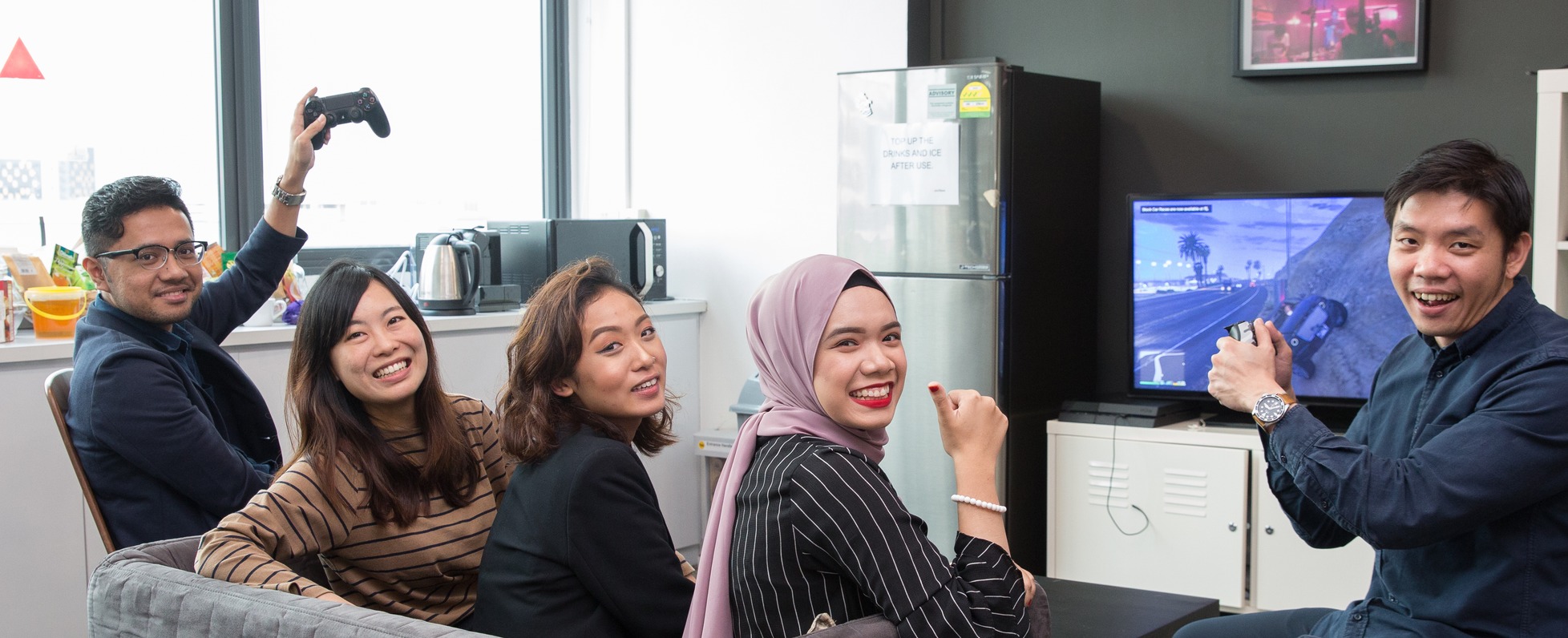 Founder and CEO of Rockstagvid.
Media Production is my biggest passion, I love telling stories and being able to effectively communicate them through multiple mediums. I think that setting up streamlined processes are the best way in being able to consistently deliver.
ROCKSTAGVID (RSV) is a Video Production House working for various clients and agencies in Singapore.
Over the past few years, we have created hundreds of Commercials, Corporate Videos, Short Films, Music Videos, Motion Graphics, and countless hours of Branded Content. Our vision has always been to create engaging cinematography with vivid visuals and film-like storytelling.
We make captivating content for every screen. As we remain focused on providing the best moving visuals for customers, we are also developing a range of digital design & development products!
We pride ourselves in being the best at what we do, our team consists of people who are deeply passionate about content creation and communicating through video. We take great attention to detail and believe there are many amazing stories to tell.
ROCKSTAGVID has built itself to success through our attention to detail and ability to consistently deliver.
We believe in content and telling stories and hope to engage with our audiences with increasingly interactive mediums. We are always experimenting, and believe that embracing new technologies is the future.
Do you love creating compelling, multi-channel media and sharing your creative vision with the world? Have a keen sense of creative storytelling and communicating ideas? Here's your chance to own every step of the production process and take the lead from conception to completion!
As our Producer, you will be working closely with the Creative Director and Production Team to realise the creative vision of a project. That's not all, you'll also be involved in the marketing and distribution processes, which includes setting and maintaining project budgets from conceptualisation to delivery.
You will:
• Work closely with Creative Directors to map the creative direction, overall strategy, and planning of projects.
• Manage a production team of 2-3 staff.
• Handle budgeting for projects and track production receipt, invoices, and payment schedules.
• Liaise and translate creative brief with the client and our creative team.
• Plan and manage productions from pre-production to post-production, and report the progress of the production department to management.
• Manage production set and crew Budget, allocate resources, and document expenses for each project.
• Hire key staff and crew to shoot programmes, films or videos.
• Work with external vendors when necessary and collaborate with Operations to ensure vendors are paid on time.
• Ensure each production is compliant with relevant regulations, codes of practice and health and safety laws.
Things we're looking out for in our next Producer:
• Dynamic and creative team player who's able to lead by example and perform well under pressure
• Experience running a set and managing productions of various crew sizes (up to 20)
• Strong interpersonal and people management skills
• Familiar with the film and graphics production process, from Concept to Delivery
• Possess some knowledge of the Adobe Creative Suite: Premiere Pro, After Effects, Photoshop.
• Resourceful and meticulous in workflow management
• At least 2 years of experience in a similar capacity
As a production house on the cutting edge of innovation, widely regarded as the go-to for creativity and reliability, we pride ourselves on our ability to provide the paramount of quality service and devote the utmost attention to customer relationships. As such, we demand only the best to join and represent our small, tight-knit team.
If you're up for the challenge, click on "Want to Visit" and bring your creativity and leadership to ROCKSTAGVID today!
Love for product
Our vision has always been to create engaging cinematography with v... Show more
Open communication
Being a small organization, we never forget the little guy and maki... Show more
No fear of failure
Success comes from multiple failures, and we will only improve thro... Show more
Basic info
Looking for
Producer
Job type
Full-time
Company info
Founder
Petrus Ng
Founded on
September, 2015
Headcount
10 members
Industries
Media / Publishing
UB One, 81 Ubi Ave 4, #08-28, 408830