Is building relationship with customers your forté? | Join us as our Inbound Support Specialist!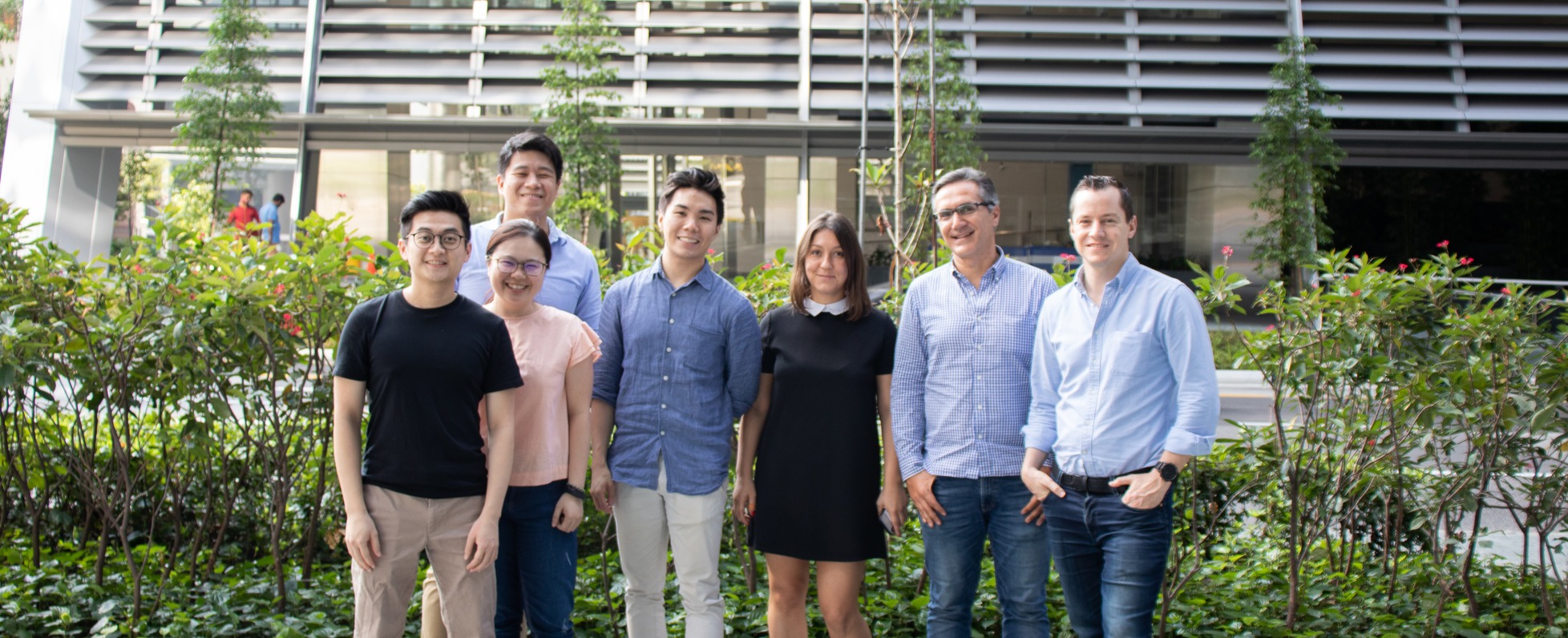 No description available.

I am Grace and always believe that everyone deserves a second chance.

Ashley Murrell
Business (Finance, HR etc.)
In 2017, we paired experienced engineers with leading accountants, corporate secretaries, tax advisers and payroll specialists, to build a technology-driven corporate services firm that redesigned corporate services from the ground up.
Say goodbye to long, opaque emails, excel spreadsheets and PDFs. And say hello to cloud-based corporate services, modern messaging systems and digital signatures.
Our main goal was simple: to save clients time and money, to provide them with more insight, and to enable them to focus on growing their businesses and managing their assets.
Zave's mission is to deliver technology-lead routine corporate services to the startup and SME community in Singapore and beyond. We launched in March and count upwards of 50+ enterprise clients actively engaging with our platform.
Zave was the result of a technology-enabled Corporate Services firm built from the ground up and integrated with the nifty bookkeeping software that all accountants and bookkeepers love (including us!), Xero.
Zave's vision is to make it easier than ever for people to start, run and grow their own businesses. We're doing this by developing technology that simplifies incorporation, accounting, tax filings and payroll, and we're selling at a price point that we believe will help democratize entrepreneurship and innovation.
We are looking to hire a Inbound Support Specialist who will report directly to Zave's Customer Success Manager in Singapore.
The successful candidate, who must relish working in a fast-paced environment, will monitor our inbound communication from clients and prospective clients, and the role is best suited to someone who is comfortable in a customer-facing role and who has some basic technical skills as well.
What do we want to see in our next Inbound Support Specialist? We want someone who is dedicate to customer service excellence and a drive to help support our growing roster of clients.

Responsibilities:
● Manage inbound phone, messaging and email communication in a professional manner to ensure customer queries are dealt with in a timely manner.
● Monitor 1st level technical support queries for our software, Zave, collaborating with customers and the engineering team, and escalating issues where appropriate.
● Working with our Customer Success team to ensure that inbound sales inquiries receive prompt and relevant follow-ups.

Minimum Qualifications
● Possesses a composed clear, professional communication style
● Demonstrated ability to use and learn new software tools.
● Undergraduate degree
● English proficiency
Other languages, exposure to professional services or accounting industry is a plus.
Sounds like you? Let's meet! Click 'Want to Visit,' so we can set up a time for you to meet us!
Basic info
Looking for
Inbound Support Specialist
Job type
Full-time
#16-10, SBF Center, 160 Robinson Road