Senior Creative Designer needed in iSwitch - Singapore's Most Exciting Electricity Retailer!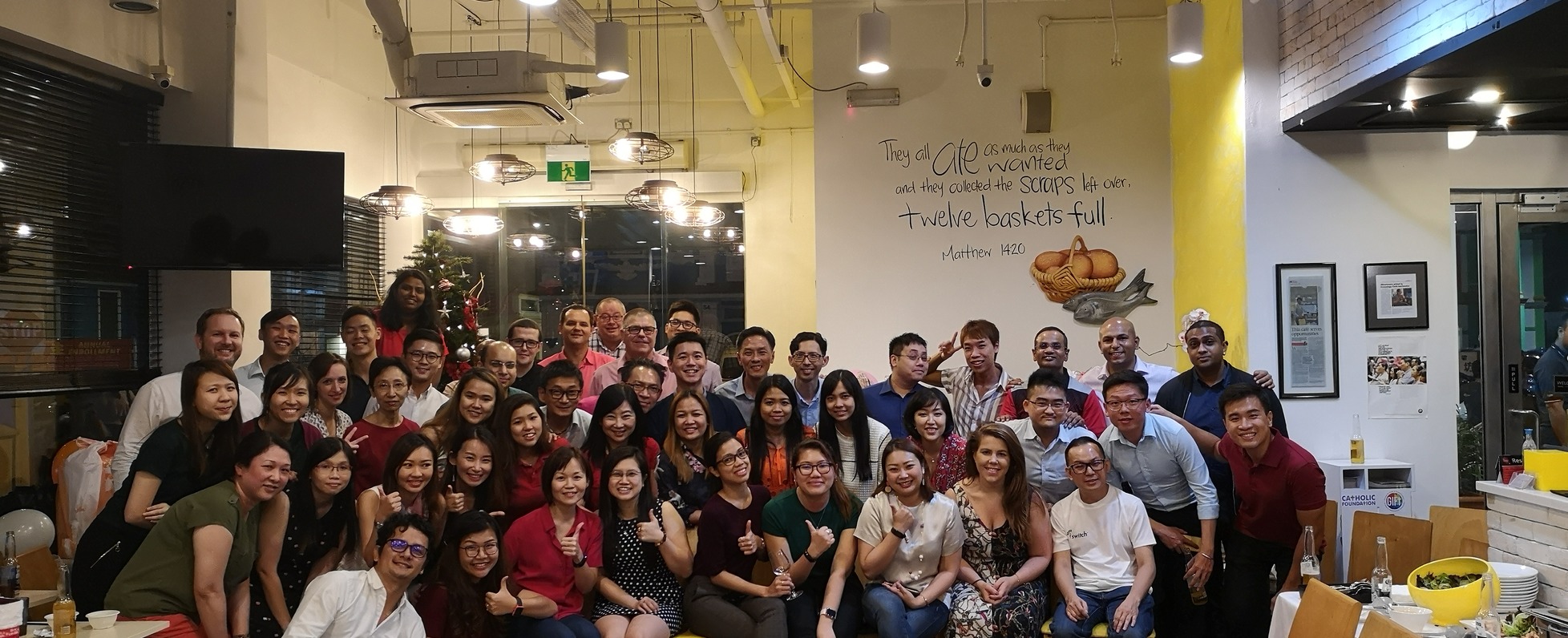 A passionate and dedicated HR professional who believes that people are the best assets a Company can have.
iSwitch is an electricity retailer licensed by the Energy Market Authority ("EMA") to serve the market. Our goal is to empower consumer choice—to give you more options to better manage your energy costs. With you in mind, we have developed a suite of Price Plans.
Each iSwitch plan offers a different level of flexibility but all are designed to help you achieve cost savings while enjoying the same, reliable electricity supply from Singapore's national power grid (known as SP Power Grid). This is made possible by the deep industry experience of our team and the strong support of the RCMA Group, of which we are a member.
iSwitch offers plans of varied flexibility that help our customers to enjoy greater electricity cost savings. We invite you to meet the iSwitch team, who strive to make the process a simple and hassle-free experience for you. Trace our history, which dates to 1964, and learn more about our parent company the RCMA Group-an established player in the global commodity and energy sectors with an annual turnover in excess of US$1 billion.
Join Singapore's Most Exciting Electricity Retailer and grow your career!
You're a detail-oriented brand designer ready to work with a team of brand-savvy creative talent. You know that brands are more than logos and you've previously created them with purpose, personality and an integrated identity system. Reporting directly to a Head of Marketing you will focus on design development and final artwork production and collaborate with senior team members to create conceptual design solutions that are on brand.
Responsibilities:
• Generate strategic and engaging advertising ideas that answer marketing objectives
• Work closely with the Marketing Team, Business Units and Stakeholders to understand brand and business objectives
• Understand our target audience and propose media to be used in the campaign
• Produce sketches, visual references and storyboards to clearly convey concepts to the Marketing Team, Business Units and Stakeholders
• Oversee the production of creative outputs
• Work closely with the design and community teams to conceptualise and develop designs for marketing campaigns, both online and offline channels including flyers, posters, brochures and web/social media graphics
SPECIFIC DUTIES:
• Strong problem solving skills in a design capacity
• Possess conceptual or visual ability and originality including illustrations and infographics
• Familiar with requirements and limits of print, web and social media mediums
• Proficient in Macintosh OS, standard graphic design and production software such as Adobe Photoshop, Illustrator, Indesign and Powerpoint
• Up to date with the industry leading software and technologies
• Able to interact, communicate and present ideas effectively, working with people at different levels and across departments
• Able to work with multiple priorities and meet tight deadlines
• A versatile team player who can work independently, has a collaborative attitude and a creative flair
Requirements:
• Pleasant personality with good interpersonal and strong communication skills
• Motivated, positive attitude to learn new things and ability to multi-task
• Meticulous, organized and detail-oriented
• Self-Starter, dedicated and able to work independently
• Strong project management/ organizational skills
• Basic knowledge of Pages, Keynote, HTML/CSS, W3C HTML / XHTML, CSS is a plus
Basic info
Looking for
Senior Creative Designer
Job type
Full-time
1 Temasek Avenue, #16-01 Millenia Tower, Singapore 039192