Consider yourself energetic and a people lover? Be our Receptionist!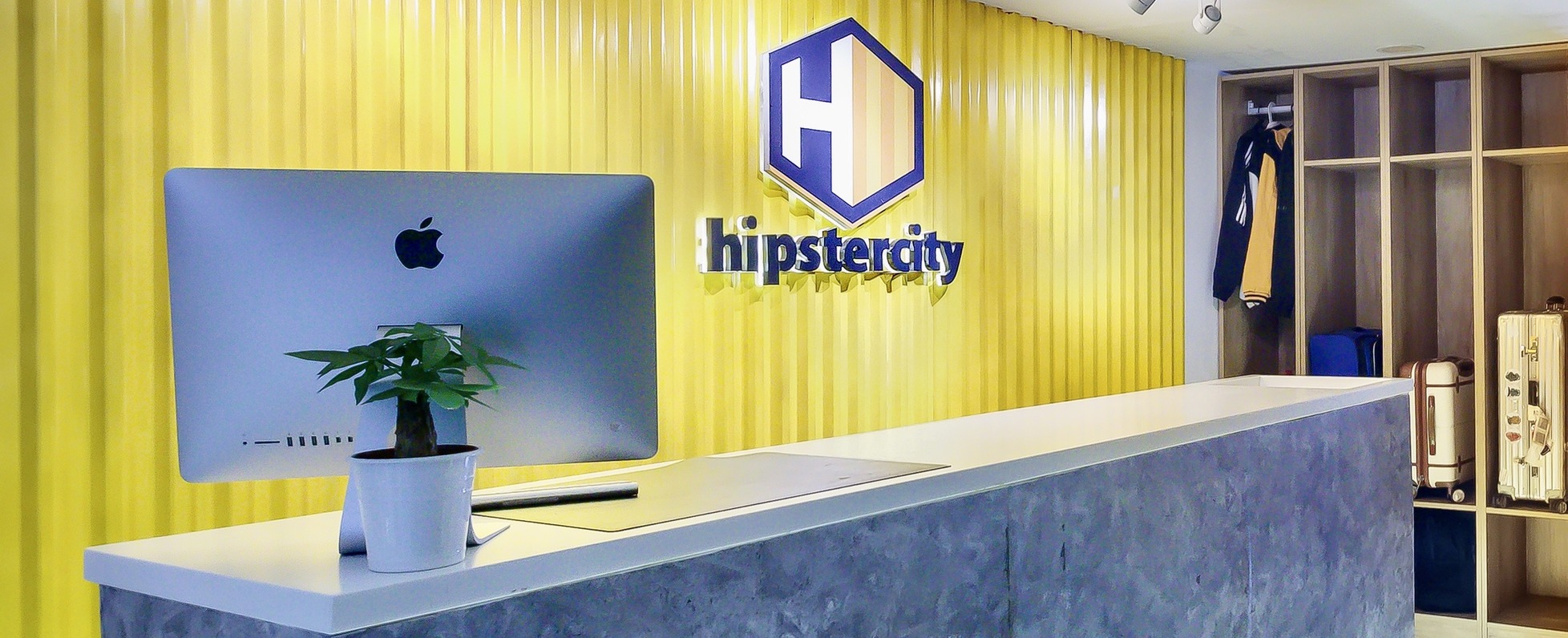 We know that prestige matters to you. We know that most of us spend most of our lives having mundane careers, so we understand how important it is to help you be exceptional.
Hipstercity is a venture funded startup based in Singapore. Our mission is to be provide the best accommodation experience for young travelers. We are passionate about Services and in the process, helping travelers to experience the City like no other.
Hipstercity is on a mission to change the way the Hostel Industry services in South East Asia. We make it easy for guests to make right decisions, while also providing services that will be trusted. We believe travelling is a luxury but does not have to be of great expense!
We're an awesome startup. We're obsessed with new experiences and love to bring in the latest trends / technology into our company
Hipstercity is set to roundhouse-kick the Hospitality Industry status quo and give people what they've always craved – better & cheaper accommodation. The ability to do whatever they want, as much as they want, at an unbelievably low price, with no-strings-attached... wherever, whenever!
.
We are a happy bunch who build teams on friendships and are ever willing to help colleagues and friends in need. As long as you are what we deem "steady", we are confident you will be a great addition to the team.
At Hipstercity, we firmly believe that exceptional teamwork makes dream work. As a tight-knit team full of passionate, curious, and remarkable people, we're devoted to a culture that cultivates, and work that works. Essentially, we are a culture of dreamers and doers, whose philosophy is "If it can be done, we can do it."
We are a small team of dreamers, driven by the same vision: to bring on positive changes to the Service industry.
As a team, our strength lies into our diversity of backgrounds, interests and cultures. We work in an open environment, which fosters courtesy & kindness to each one and to ourselves.
We believe in recruiting and retaining only the best. Joining our team means you will be working alongside, and learning from the best in the Hospitality industry.
Our success stems from hiring the best people and keeping them happy and motivated. In addition to the challenging, exciting work, we offer above industry-average remuneration and encourage a healthy work-life balance.
We're a company that empowers people. Instead of rules, we have the six company values to let you do what you do best. You're free to be passionate, innovate, collaborate, live a life of integrity, care for those you work with, and delight our customers.
You'll find that we don't have the usual barriers between bosses and other staff. At Hipstercity, you sit in the same kind of chair as company directors.
We're on the lookout for our next Receptionist, who will take charge of our reception services.
Your responsibilities will include:
• Check in / Check out Guests
Anticipate guest needs, respond promptly, maintain positive guest relations and ensure guest satisfaction at all times
• Fulfill guest requirements as long as they are safe, legal and economically sound
• Review in-house, arriving and departing guests on a daily basis
• Be familiar with the set-up and functionality of all equipment and amenities
• Respond to guest requests and queries promptly and professionally according to set standard
• Attend to laundry, dry cleaning, ironing, as needed
• Pick up and record all pertinent data, guest preferences into guest profile as needed
• Inspect all rooms prior to guest check-in
• Monitor & ensure cleanliness of all rooms and bathrooms in a timely manner
• Develop Standard Operating Procedures (SOPs)
• Troubleshoot operations issues and solve them
Manage staff and the deployment of sophisticated equipment
Ready to begin your journey with us? Click 'Want to Visit' and meet the rest of our team today!
Basic info
Looking for
Guest Management Associate (Receptionist)
Job type
Full-time
Special features
Come visit with friends / Students welcome / Free snacks/lunch