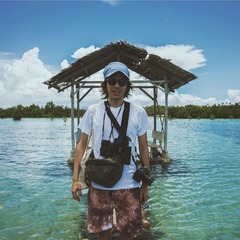 Web Director / Web Designer

神奈川県横浜市

Joined on 2013/03/06
Sign up to view full profile
Self introduction
YUJIN HOSOYA
WEB DIRECTOR 1988年生まれ。横浜出身。
大学で建築を専攻。卒業後、建築業界で設計に従事するが、デザイン・クリエイティブの道を目指し退職。
その後、プロダクションにてWebデザイナーとして勤務。
更にクリエイティブなことに携わるべく、2016年にIN FOCUSに入社。


Born in 1988 in Yokohama.
Majored in architecture in university.
After graduation, started to work for the construction industry but left the job to work in design・creative fields.
Afterward, worked as a web designer in a production.
In 2016 entered IN FOCUS Inc. to get involved in more creative things.
Work experience
Web Director / Web Designer

2016-10 -
Recommendations
No recommendations