Grow with us as our Client Success Associate!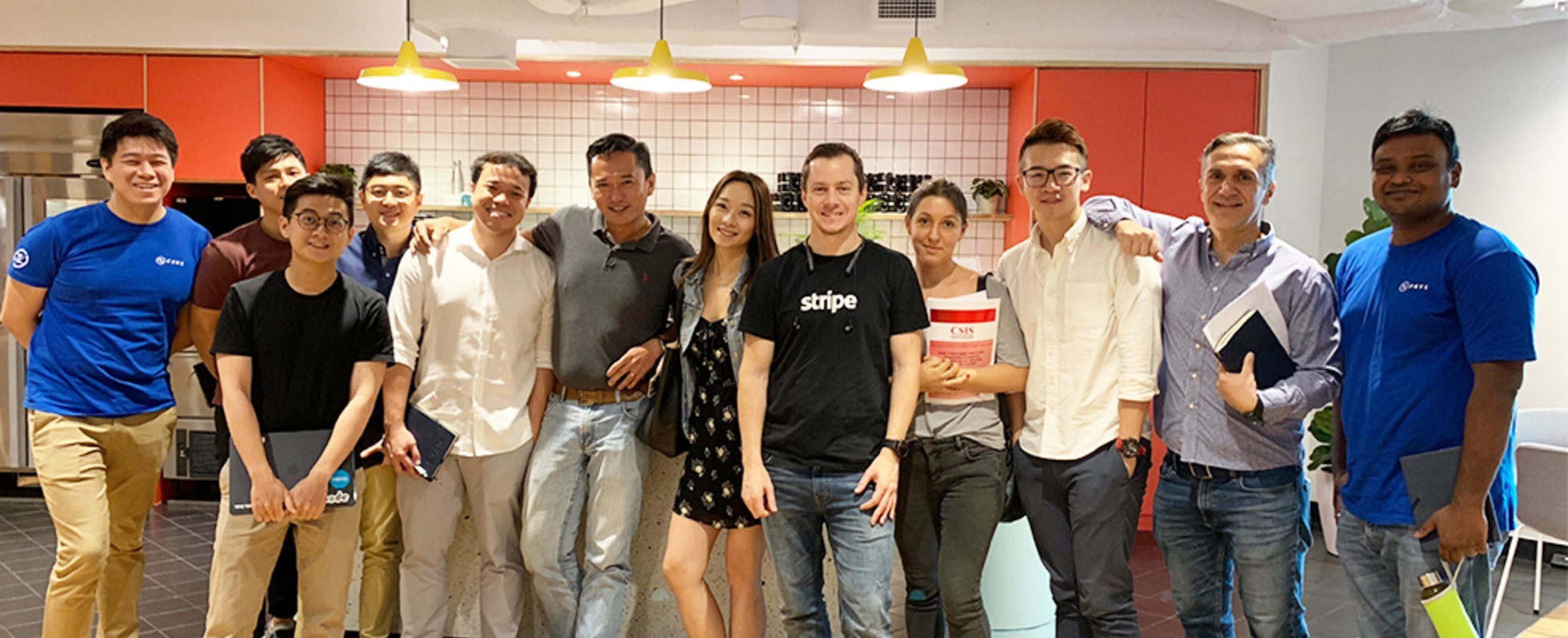 No description available.

I am Grace and always believe that everyone deserves a second chance.

No description available.
In 2017, we paired experienced engineers with leading accountants, corporate secretaries, tax advisers and payroll specialists, to build a technology-driven corporate services firm that redesigned corporate services from the ground up.
Say goodbye to long, opaque emails, excel spreadsheets and PDFs. And say hello to cloud-based corporate services, modern messaging systems and digital signatures.
Our main goal was simple: to save clients time and money, to provide them with more insight, and to enable them to focus on growing their businesses and managing their assets.
Zave's mission is to deliver technology-lead routine corporate services to the startup and SME community in Singapore and beyond. We launched in March and count upwards of 50+ enterprise clients actively engaging with our platform.
Zave was the result of a technology-enabled Corporate Services firm built from the ground up and integrated with the nifty bookkeeping software that all accountants and bookkeepers love (including us!), Xero.
Our vision is to make it easier than ever for people to start, run and grow their own businesses.
We're doing this by developing technology that simplifies incorporation, accounting, tax filings and payroll - striving for the democratization of entrepreneurship and innovation.
By 2025, our goal is to put our platform in the hands of 500,000 companies worldwide.
Growing rapidly in Singapore, we are opening offices in Hong Kong, Australia, and the UK!
We're on the search for our next Client Success Associate. You'll report directly to our Client Success Manager and become part of our fast-paced but orderly journey. We're looking for someone with dedication to developing strong relationships with our growing roster of clients!
As a Client Success Associate, you will:
• Refine Customer Support Practices
• Provide training, technical and product support, and involve the engineering team and other professionals as needed
• Use Zave's in-house task management tools to collaborate with clients on support matters
• Contribute to the refinement of the client success journey from trials all the way to off boarding (which remains hypothetical for now because we have yet to lose a client!)
• Help clients purchase more or fewer Zave services depending on their evolving needs
• Work closely with Zave's Client Success Manager and other members of the management team to understand price points and refine pricing for different client segments
• Collect product feedback to make sure our engineering roadmap remains focused on adding features that clients need the most
You're the one for us if you have:
• Undergraduate Degree in Accounting, Law or related field
• English proficiency
• 1-2 years of experience working in Corporate or Legal Services
Think you have what it takes to join our dynamic team? Click "Want to Visit" today!
Basic info
Looking for
Client Success Associate
Job type
Full-time
Company info
Founder
Alan Schmoll
Founded on
August, 2017
Headcount
23 members
Industries
Financial Services / Insurance / IT (Telecom/SI/Software)
#16-10, SBF Center, 160 Robinson Road