Are you great at managing different stakeholders? | Vendor Relations Specialist WANTED!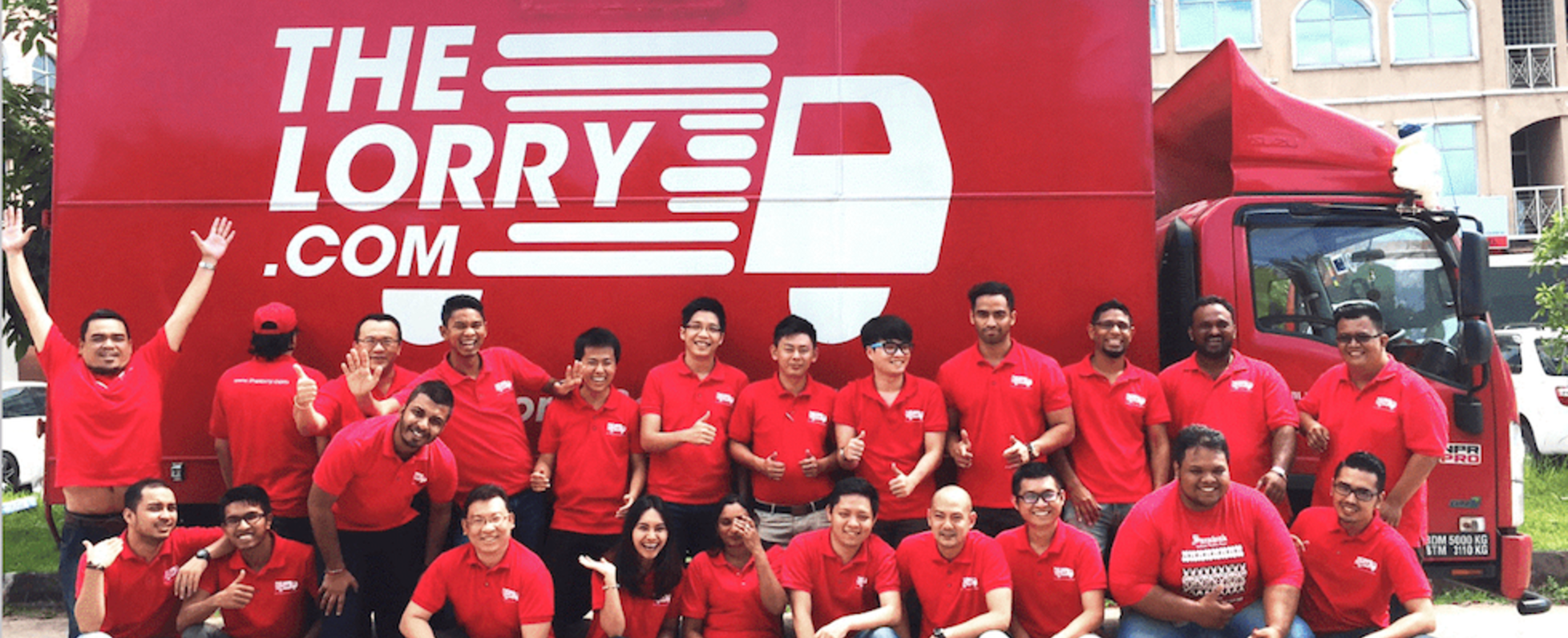 Passionate about moving great initiatives forward and creating success through great experiences. I have been primarily involved in business development creating and developing beneficial relationships. My professional journey began with starting my own e-commerce business.
TheLorry is a fast-growing on-demand platform that enables customers to get instant quotation and book a lorry, van or 4x4 within minutes. Currently, we are working with over 500 partners and 3,000 vehicles to serve both individual and commercial customers in Malaysia and Singapore.
Founded in September 2014, TheLorry offers on-demand cargo transportation services throughout Malaysia, connecting thousands of lorry and van owners with customers who wish to move anything – from household appliances to commercial cargo.
After raising a US$1.5 million series A round in early 2016 led by SPH Media Fund, with participation from Silicon Valley-based Elixir Capital, we are growing very quickly and expanding into other Southeast Asian countries, with Singapore as the first market outside of Malaysia to leverage on the high volume of cross-border logistics between the two countries.
It all started when our founder, Nadhir Ashafiq, was tasked to create and head a new courier unit, focusing on international parcel logistics at his previous job. Over the course of few weeks doing research, he quickly learned that this market was intensely competitive and they were going against mammoths such as PosLaju, DHL and TNT.
He soon began to experiment with the lorry rental market — just to test what sort of response he'd get with a simple advertisements. He received calls almost everyday enquiring about "lori sewa". I did a few transactions just based on this ad, making him realise that there was a sizeable market for lorry transportation.
The way TheLorry works is an elegant solution for everyday consumer needs: individual customers just need to go to the site to book vehicles and if necessary, other extra services such as manpower, boxes, packing, and dismantling. Then jobs will be dispatched to TheLorry's vendor app where vendors can claim on a first-come, first-serve basis.
At TheLorry, we strive to provide the best possible logistics service to our customers and upholding our core values of integrity and honesty.
MORE THAN JUST A LORRY
-----------------------------------
We are a tech-based company where we strive for our people to learn and grow in their respective roles. You'll always have career growth opportunities.
A HUMBLE & GROWING FAMILY
---------------------------------------
We have a fun working environment, but we treat our work seriously. Each of us have diverse backgrounds and skills, and that makes us a strong team - whether it's at work or at play.
BIGGER THAN A 5-TONNE LORRY
------------------------------------------
Our mission and goals are bigger than anything else. This includes encouraging our staff to pursue their individual goals. Together, we revolutionize the logistics industry, one delivery at a time.
What you'll be doing as our Vendor Relations Specialist
You'll get to manage all aspects of the company's service vendor partnerships -- you will play a pivotal role in this company by cultivating and maintaining lasting relationships with all our vendors by providing them with the best possible price and services!
Excited to be responsible for all aspects of our client's relationships with the vendors? Come and help us coordinate all associated transactions as well as ensure a constant supply of vendors. :)
This is how your every day will look like :
-Recruit/Onboard Vendor Partners
-Establish, maintain standards and SOPs for vendor partners
-Negotiate for Projects/Contracts
-Cultivate and grow relationships
-Monitor Market/Vendor Trends
-Organize and execute training for vendors
-Ensure data integrity of all service vendors inside the vendor database
-Working closely with internal stakeholders to create solutions and solve problems
It will be great if you have the following :
-Required language(s): English required. Mandarin, Malay, Tamil is a bonus
-At least 2 Year(s) of working experience in the related field
-Experience in Startups is a plus
We'd love it if you have the following skills:
-Organized and detail oriented
-Google suite
-Good problem-solving skills
-Microsoft Office
-Good Communication skills
-Good People Management
-Tech Savy
-Preferably Junior Executive specialized in Logistics/Supply Chain or equivalent.
If this sounds like you, click on "Want To Visit" so we can set up an appointment to meet you!
Basic info
Looking for
Vendor Relations Specialist
Job type
Full-time
Company info
Industries
IT (Internet/Mobile) / Logistics / Transportation