Passionate in building a community ?Manage our coliving development in HK!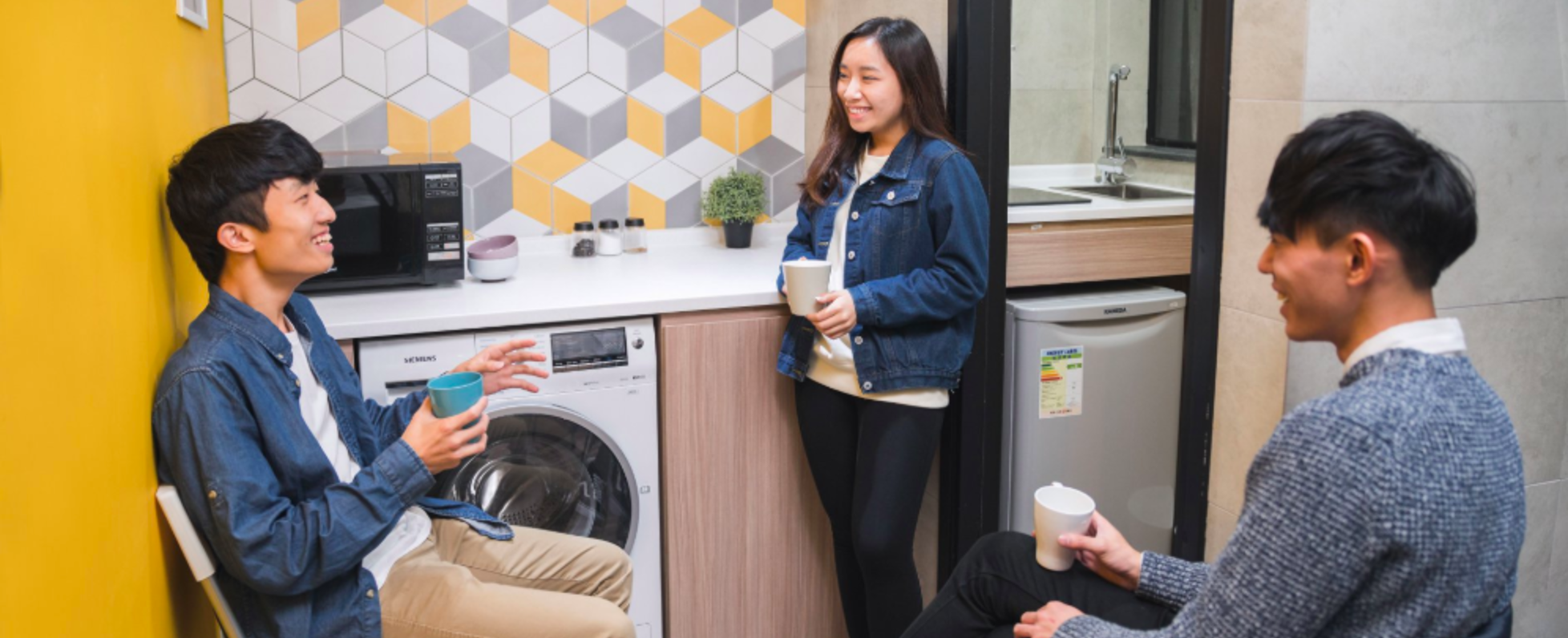 Synergy Biz Group Limited ("Synergy") is a passionate team of professionals with backgrounds in architectural design, project planning and development consultancy. The company is dedicated to providing innovative solutions to the youth of Hong Kong through the idea of "co-space". Synergy revitalizes underutilized properties into creative, practical and affordable co-living, co-working and multi-purpose spaces with the aim to create an extended community circle for the next generation. Currently, Synergy provides co-working and co-living spaces across Kowloon and Hong Kong Island, covering Hung Hom, Tsim Sha Tsui, Mongkok, San Po Kong, Quarry Bay and Kowloon Bay.
www.synergybizgroup.org
Synergy Co-Living is a Hong Kong-based collaborative living company that creates and manages residential communities for millennials and young professionals in major cities across the Asia Pacific region. We provide our residents with more than just conveniently-located and impeccably-designed places to live at affordable, all-inclusive rents; we curate stunning communal spaces, social events and cultivate a strong sense of community through a proprietary technology-driven interface while delivering services to services apartment standards.
Our co-living collection of properties in Hong Kong was opened in 2015 & 2017 with properties in the region close behind. Synergy's corporate culture is inclusive, encouraging, and fun and our team's diverse mix of cultural backgrounds, professional experience, and passion is a testament to that.
We're looking for a warm and approachable self-starter with a passion for delighting customers and building community to manage our coliving development in Hong Kong. You will be responsible for delivering our brand promise to the residents at the property and maximizing our customer satisfaction by maintaining an extraordinary sense of community, managing & running the day-to-day operations of the space, developing creative local marketing strategies, and planning engaging member events. You will be working in one of our co-living space and work closely with our operation manager.
Key Responsibilities:
- Conducting property tours to introduce the co-living space to potential tenants and overseeing the resident application process
- Dealing with emergency situation such as manning, technical issues, complaints and crisis
- Analyzing and reporting on resident suggestions to enhance living experience
- Keep records of inquiries and complaints and resolving resident issues with professionalism and patience
Requirements:
- Minimum 1 to 3 years in customer service / hospitality / other aspects in customer-facing setting
- Fluent in Cantonese & English
- Ability to handle multiple tasks in an organized manner
- Outgoing, friendly, responsible and sociable personality
- Proven ability as a flexible and adaptable person
- Good problem solving and communication skills
Basic info
Looking for
community manager
Job type
Full-time