Take charge of raising EZ-Link's customer satisfaction to new heights as our Customer Service Manager!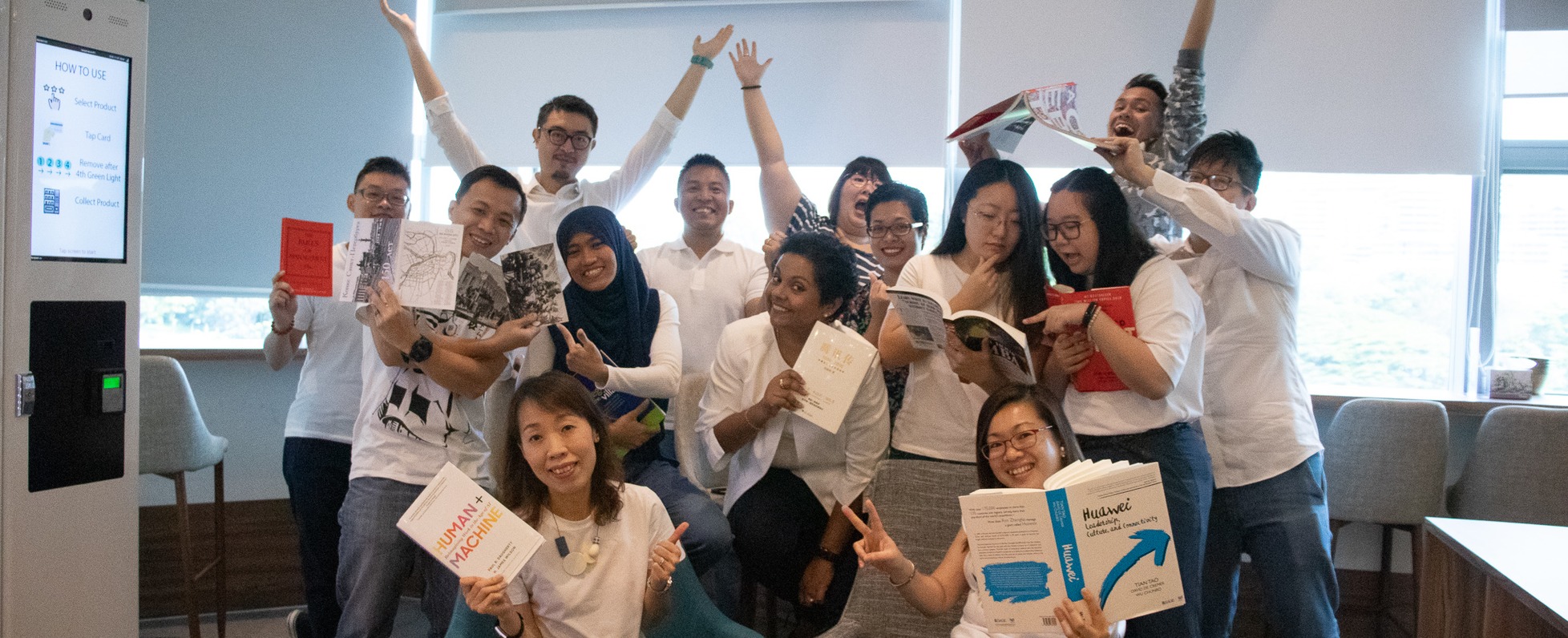 No description available.
EZ-Link's core business is in the sale, distribution and management of ez-link cards, as well as the clearing and settlement of all ez-link card transactions generated in transit and non-transit (retail/merchant) sectors. To date, more than 30 million new CEPAS-compliant ez-link cards have been issued. In 2015, EZ-Link unveiled EZ-Charms, its first non-card form factor. EZ-Link continues to set new cashless trends with the "My EZ-Link Mobile" application, the world's first Near Field Communication (NFC) mobile application for contactless card top-ups; "EZ-Link NFC SIM", the first NFC payment service on Singapore's public transit; and "EZ-Pay", Singapore's first free card-less ERP payment service. In December 2017, EZ-Link launched the new EZ-Link app to enable users to access EZ-Link's functionalities and services with ease.
We believe in our people and strive for innovation and continuous learning. We are all about achieving great things and making a difference to our customers.
We are a company that places people at the forefront of the cashless transformation. Our workplace is where ideas are given the opportunity to take root, blossom and make an impact in the world.
Into our 15th year of cashless leadership in Singapore, we seek individuals who dare to imagine, think and do. We are committed to help each individual realise their full potential in their career with us.
Are you passionate about service, and obsessed about finding new ways to please customers? Is "Customer Satisfaction" the first thing that pops into your head when you think about what makes a company successful?
We're on the hunt for a Customer Service Manager, who will play a pivotal role in leading and strengthening all our customer-centric initiatives. Liaising up and down our esteemed hierarchy, the Customer Service Manager will also serve as a custodian of the EZ-Link Customer Charter.
In your role, you will be:
• Overseeing the entire Customer Service Portfolio, and being responsible for driving all customer service activities related to our products and services via the various service touch points
• Interacting with staff of all levels and Departments, and ensuring that the company is able to abide by the EZ-Link Customer Charter
• Leading and managing the call centre and customer service teams
• Continually monitoring and improving the overall performance of the teams' operations, and service platforms.
You'll be a fantastic fit if you possess the following traits:
• Recognised Degree with minimum 5 years of relevant working experience in customer service related job.
• Candidate should be familiar with call centre operations, including case management workflow, CRMs and call systems.
• Candidate should be well organised and has proficient knowledge in use of Microsoft Office.
• Excellent interpersonal and communication skills with people from all walks of life.
• Fast learner and embraces change in a fast paced environment.
• Problem solving and decision making skills.
• Supervisory and leadership skills.
• Able to work under pressure
Are you ready to be challenged and fulfilled? Click "Want to Visit" to apply right away!
Basic info
Looking for
Customer Service Manager
Job type
Full-time
Company info
Founded on
January, 2002
Industries
Financial Services / Insurance / IT (Telecom/SI/Software) / Logistics / Transportation
438B Alexandra Road Blk B, #06-08/09 Alexandra Technopark, 119958