Want to propel development with data insights? | Be our Data Insight Engineer at Novade!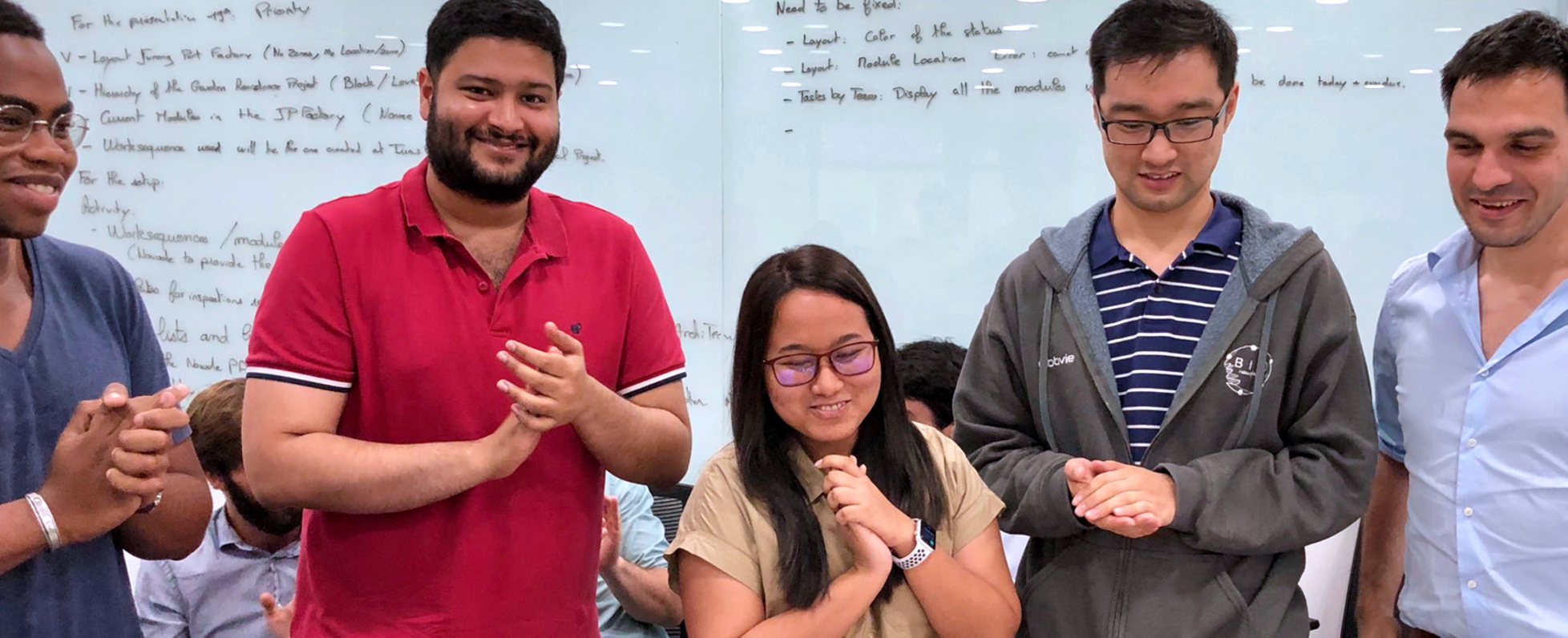 We believe new technologies should benefit everyone. Digitization can help improve productivity, quality, and safety on sites. This matters not only for businesses but for everybody.
Why? Because boosting productivity helps builders deliver affordable homes and infrastructure for all of us. Plus, delivering higher quality projects and well-maintained buildings improves our daily lives. And harnessing technology can make every construction site a safer place.
We believe that digital transformation starts in the field. At Novade, we put teams in the field back at the center, and we empower them to make the right decisions.
Our team's mission is to help you manage your digital transformation.
How do we define our culture? We have a strong expertise and passion for new technology, along with a deep understanding of how companies in the building and construction industry operate.
Novade is a global business, with a diverse team: we believe that diversity brings fresh perspectives to the table. Our team is pragmatic, and incorporate a hands-on approach to solving problems. Plus, we're dedicated to improving your site productivity.
Interested in joining us?
Do you love seeing data come to life and help shape business direction? Do you enjoy enriching and transforming data sets to deliver results? If you believe data application and machine learning can change the world, then we speak the same language.
Here's your chance to be involved in every stage of solutions. If you are a results-driven self-starter, bring on your business acumen and expertise in data science and make a difference with Novade today!
What you will be doing:
- Work closely with the Data Analytics Manager, CEO and HODs to gather specifications and then develop our coordination platform
- Create machine learning models and optimise advanced dashboards for the business
- Assist in implementing a data visualization platform for our clients
- Perform business analysis in collaboration with the Sales and Marketing team
What you need for this position:
- Critical thinking and an analytical mindset
- Proven coding ability in Python and JavaScript
- Good grasp of administering computer and data science
- Good communication and presentation skills
- You consume as much data as you breathe
- A whole lot of wit
Good to have:
- Knowledge in finance, accounting, audit
- Knowledge in Pandas, Numpy, Scikit-learn
- Experience with SaaS and/or construction industry
If this sounds like something right up your alley, we want to talk to YOU! Brush up your profile and click on "Want to Visit" today.
Basic info
Looking for
Data Insight Engineer
Job type
Full-time
111 North Bridge Road, Peninsula Plaza, Singapore 179098