Are you passionate about improving processes?|Join EZ-Link as our Officer,Operations (6 mths contract)!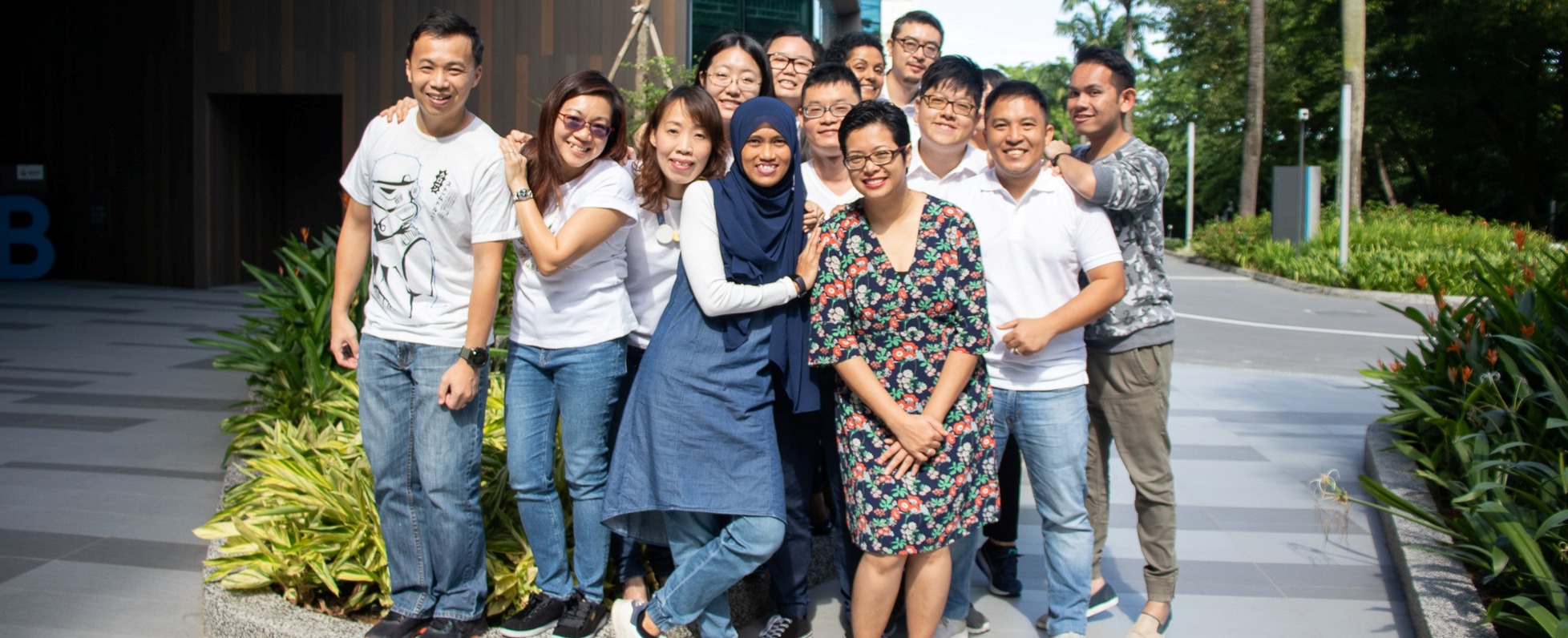 No description available.
EZ-Link's core business is in the sale, distribution and management of ez-link cards, as well as the clearing and settlement of all ez-link card transactions generated in transit and non-transit (retail/merchant) sectors. To date, more than 30 million new CEPAS-compliant ez-link cards have been issued. In 2015, EZ-Link unveiled EZ-Charms, its first non-card form factor. EZ-Link continues to set new cashless trends with the "My EZ-Link Mobile" application, the world's first Near Field Communication (NFC) mobile application for contactless card top-ups; "EZ-Link NFC SIM", the first NFC payment service on Singapore's public transit; and "EZ-Pay", Singapore's first free card-less ERP payment service. In December 2017, EZ-Link launched the new EZ-Link app to enable users to access EZ-Link's functionalities and services with ease.
We believe in our people and strive for innovation and continuous learning. We are all about achieving great things and making a difference to our customers.
We are a company that places people at the forefront of the cashless transformation. Our workplace is where ideas are given the opportunity to take root, blossom and make an impact in the world.
Into our 15th year of cashless leadership in Singapore, we seek individuals who dare to imagine, think and do. We are committed to help each individual realise their full potential in their career with us.
Are you thoroughly meticulous and people-oriented, looking for the perfect job to tap on your unique strengths? Love to solve problems by collaborating across multi-disciplinary and external teams? Do you enjoy improving processes and want to help us enhance the user experience of Singapore's predominant contactless smart card?
Here's your chance to handle our EZ-Link card operational workflows! Bag bragging rights as you get your hands on investigating, managing and administering processes for the one card to rule them all.
Together with the Senior Manager, you will get the chance to work closely with the different internal work units at EZ-Link as well as external service providers to ensure that processes are completed in accordance to the established service levels.
You will:
- Perform card services transaction processing according to operational processes and optimise processes by recommending new process improvements along the way.
- Support all existing top-up schemes (AXS, DBS ATM, OCBC ATM, SST, UMA, Concessions, etc.) by investigating any queries or disputes, and where applicable facilitate a refund to the affected customer.
- Administer the refund request of EZ-Link cards with external agents such as TransitLink, ensuring that customers' requests are processed diligently and efficiently within stipulated SLA.
- Process Refund/NFC Deferred Refund/Cashback for EZ-Link cards from customers/ bank partners/external organisations within SLA.
- Facilitate NFC dispute reports and manage blacklist requests in accordance to terms and conditions.
- Reunite Lost & Found Cards with their rightful owners by facilitating investigations and managing refunded/returned cards. This includes ensuring cards are sorted and stored diligently in adherence to established processes.
- Assist the Executive/Manager with administrative support for cards services processes such as reporting, testing and review of procedures.
You should have:
- A Diploma in Business Administration/Management/Banking or related disciplines
- At least 1 year of working experience in banking or prepaid products order processing related positions
- Excellent time management and prioritisation
Meticulous, analytical and well-organised as your three best traits
- The ability to deliver excellence independently and collaboratively in a team
- A positive attitude and willingness to take up challenges
If you're interested in managing EZ-Link card processes, we'd love to meet up with you! Simply update your Wantedly profile and hit "Want to Visit" today.
*Please note that this is a 6 months contract position :)
Basic info
Looking for
Operation Officer
Job type
Full-time
Company info
Founded on
January, 2002
Industries
Financial Services / Insurance / IT (Telecom/SI/Software) / Logistics / Transportation
438B Alexandra Road Blk B, #06-08/09 Alexandra Technopark, 119958