We're on the search for our next Head of Business Development! Are you the one?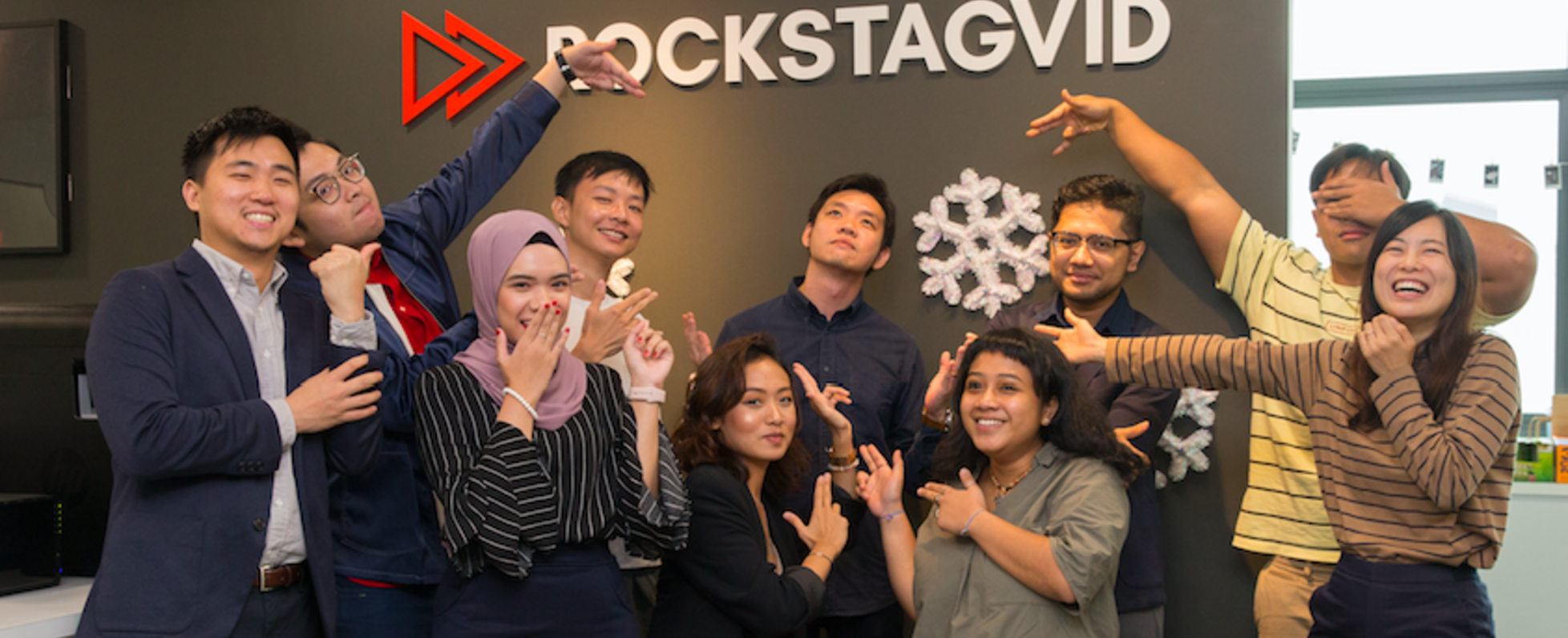 Founder and CEO of Rockstagvid.
Media Production is my biggest passion, I love telling stories and being able to effectively communicate them through multiple mediums. I think that setting up streamlined processes are the best way in being able to consistently deliver.
ROCKSTAGVID (RSV) is a Video Production House working for various clients and agencies in Singapore.
Over the past few years, we have created hundreds of Commercials, Corporate Videos, Short Films, Music Videos, Motion Graphics, and countless hours of Branded Content. Our vision has always been to create engaging cinematography with vivid visuals and film-like storytelling.
We make captivating content for every screen. As we remain focused on providing the best moving visuals for customers, we are also developing a range of digital design & development products!
We pride ourselves in being the best at what we do, our team consists of people who are deeply passionate about content creation and communicating through video. We take great attention to detail and believe there are many amazing stories to tell.
ROCKSTAGVID has built itself to success through our attention to detail and ability to consistently deliver.
We believe in content and telling stories and hope to engage with our audiences with increasingly interactive mediums. We are always experimenting, and believe that embracing new technologies is the future.
We're a team that values a creative space, where ideas flow freely. Open discussions take place frequently, whether it's for a video for our clients or an article. It's helpful to have honest opinions because it helps to refine your ideas and workflow.
As our next Head of Business Development, you will drive key business development initiatives and accounts performance through qualified opportunities. Your role will revolve around market development, relationship management, setting revenue targets, and creating structures/processes to help drive growth for ROCKSTAGVID - beyond the realm of video production!
The Role:
You're the one for us if you're ready to take charge of ROCKSTAGVID's growth - from sourcing and networking throughout the industry to facilitating overall communication between clients and our team. You'll also lead our business development team - setting up processes that will support the rest of your team.
Moreover…
- Manage and service accounts and client expectations
- Work with other account managers to meet monthly sales targets
- Create quotation and proposals
- Monitor progress of projects and deliver final products by deadlines
Who we are looking for:
- 4-5 years of experience in accounts/sales.
- Excellent communication skills; able to interact with and present to all levels of staff in an organisation
- Goal orientated with a go-getter attitude
- Effective time and work management habits
Familiar experience in video production and its workflow
- Familiar with Mac OS, iWorks; knowledge in Adobe Creative Suite is a plus
- Ability to work solo and in a team setting
- Able to handle multiple projects at once
If you're ready to meet the rest of our team, click 'Want to Visit' today. Our doors are always open - you just need to make the next step :)
Love for product
Our vision has always been to create engaging cinematography with v... Show more
Open communication
Being a small organization, we never forget the little guy and maki... Show more
No fear of failure
Success comes from multiple failures, and we will only improve thro... Show more
Basic info
Looking for
Head of Business Development
Job type
Full-time
Company info
Founder
Petrus Ng
Founded on
September, 2015
Headcount
10 members
Industries
Media / Publishing
UB One, 81 Ubi Ave 4, #08-28, 408830