Want to play a part in the technologies of tomorrow? Be our next Quality Engineer!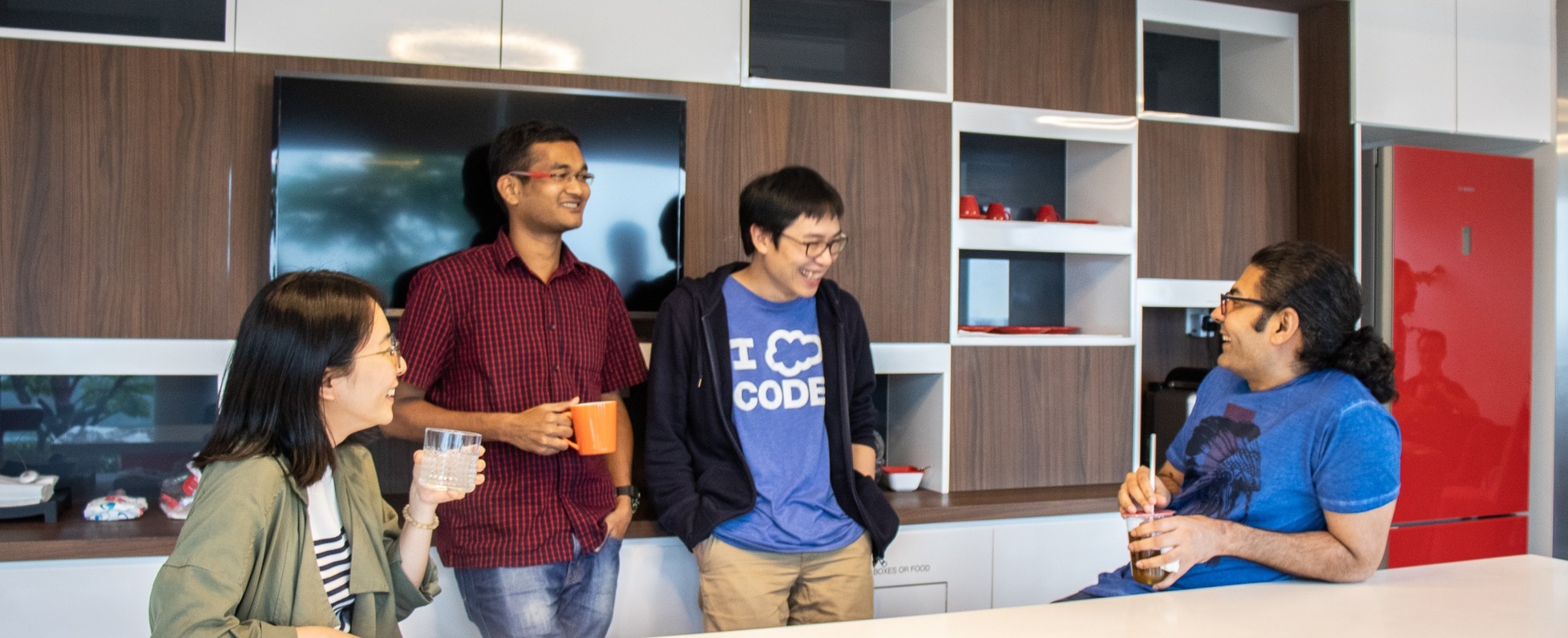 Tectus Dreamlab is part of the Tectus Group, a family-owned multi-national business with headquarters in Zurich, Switzerland.
Since the 1940s, the independent businesses of the Tectus Group have grown globally and now thrive across seven market sectors such as Engineering & Industrial Applications, Real Estate, IoT & Sensing, Digital Health, Entertainment & Lifestyle and Advisory & Investments.
Tectus Dreamlab was established in Singapore in April 2015 to focus on cutting-edge, cross-functional research. The Dreamlab team works on R&D projects that leverage existing expertise within the Tectus Group, combined with the novel technologies and capabilities of various research platforms in Singapore, including the Agency for Science, Technology and Research (A*STAR) and the National University of Singapore (NUS).
By leveraging Tectus Group's industry experience and market access, our mission is to create cutting-edge products that are synergistic to modern lifestyles and business.
Our team pioneers the development of cutting-edge cross-platform apps in the engineering and industrial applications sector. The flagship product, "Screening Eagle" ( https://youtu.be/_FPEA8EdS4M ) Virtual Inspection Platform, is a holistic portal for asset monitoring, maintenance and inspection.
We are also designing and building the interfaces for Proceq's next generation IoT enabled non-destructive testing tools ( AR demo based on Apple's ARKit 2: https://youtu.be/z-ez9hn4AP8 ). We are a small but focused team that strives to transform traditional industries with technologies.
We provide a unique platform to help you create highly impactful digital products, experience the latest technologies (AI, AR/VR or drones… you name it) and unleash your entrepreneurial potentials.
As our Quality Engineer, you will be ensuring that the web & mobile applications are robust, conform to the specs, void of bugs, usable to the end users. In this role, you will work closely with a team of product managers, UI-UX designers and iOS engineers, therefore a commitment to collaborative problem solving is important.
Projects you'll spearhead:
• Ability to quickly identify vulnerabilities and bugs and track them to closure
• Document comprehensive test cases and scenarios based on the given requirements
• Set up test environments and test data that are essential for execution
• Provide test results & reports for every test cycle
• Ensure product quality across web and mobile applications.
You're the one for us if you have:
• BA/BS in Computer Science, Information Technology or related field;
• 3+ years of software QA experience;
• Excellent fundamental knowledge of Quality Assurance concepts/methodologies
• Ability to quickly identify requirement gaps and report bugs at the earliest
• Hands-on experience testing RESTful APIs
• Ability to write complex SQL queries, read server logs and report issues in detail
• Strong analytical and problem-solving skills for debugging software issues
• Enjoy working in a start-up (agile) environment and able to work with minimum supervision
• Skills: JIRA, TestRail or similar tools, PostMan or similar tools, basic shell scripting.
Some background knowledge we're looking for in our next Quality Engineer:
• Code automated tests for web and mobile applications using
WebDriver, Appium, and Calabash etc.
• Write efficient code in any of Swift, Python, Java, C#, C++ or any other modern programming languages
We're always open to new ideas and new people, so don't be a stranger. If you believe you tick our boxes, click on 'Want to Visit' today!
Basic info
Looking for
Quality Engineer
Job type
Full-time
Special features
Foreign nationalities welcome / Free snacks/lunch
1 Fusionopolis Way, Connexis South Tower #20-03 Singapore 138632