Collections Senior Associate / Assistant Manager WANTED! | Create relationships with stakeholders!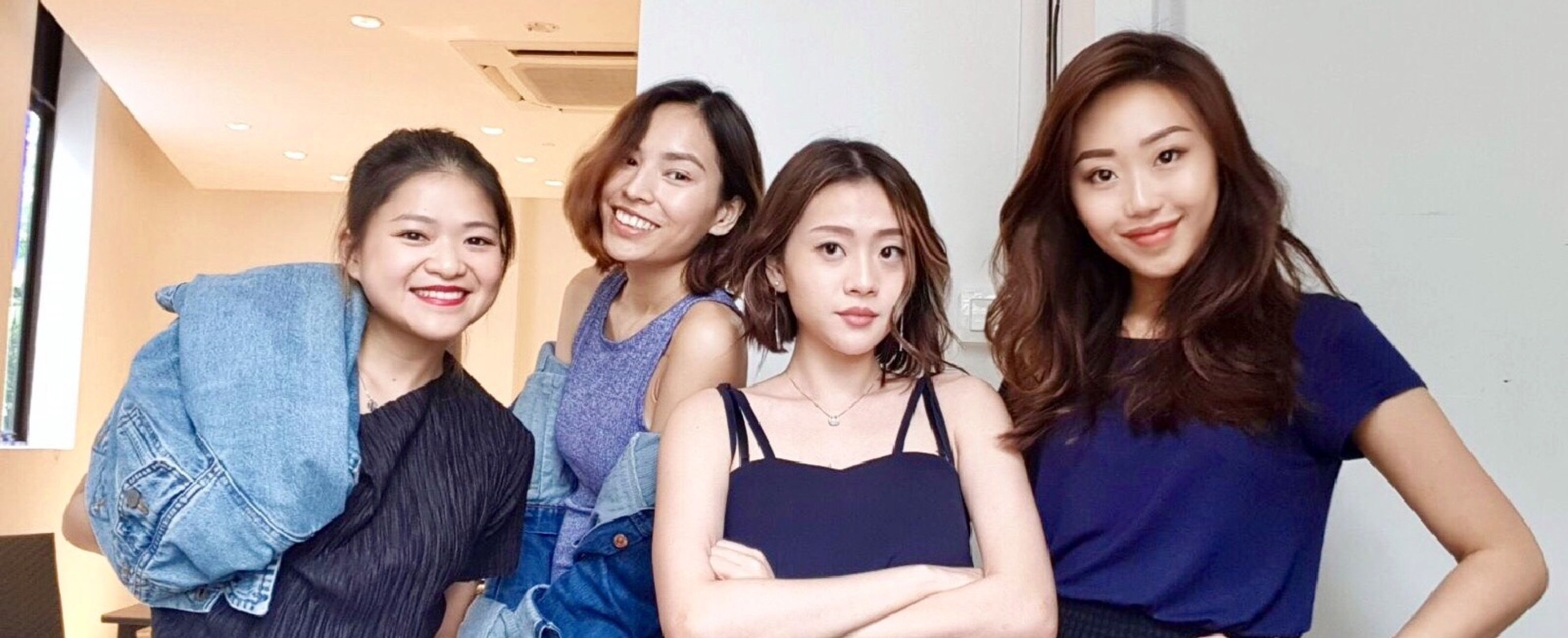 Paktor is the leading SE Asian provider of various social networking platforms that are dedicated to helping Asian singles meet other singles in the region. Paktor emphasizes anonymity, locality, and usability for our users. We find out who you'd like to meet nearby and connect you with them if they're also interested. Or to put it simply, we bring people together: without the pressure. After all, that's what Paktor means.
We have doubled our user base across Asia to over five million in six months, and are now set to be the biggest social dating brand in Asia with $10 million new funding. Our investors include Majuven, Convergence Ventures and returning investor Vertex Venture Holdings. Expansion remains a top priority for us, and we welcome you to join us if you are an ambitious self-starter who an appetite to drive expansion in new markets for a high growth startup!
Paktor was founded with the mission of connecting singles in Asia through technology enabled platforms. To date, Paktor's platforms have grown rapidly across the region and established leadership positions in each of the company's key markets in SE Asia. With a user base of over 1,000,000, Paktor has successfully matched users up over 20 million times.
NOT JUST A DATING APP
-------------------------------
Paktor launched in 2013, when our Co-founder and CEO Joseph Phua found himself single after a failed relationship. Since its inception, the app has been all about the romantic aspects of people meeting each other; its very name is the Hokkien expression for "going on a date".
As our company and vision progressed, as we learned more things, we realized that people meet other people at different parts of their lives. They can be at work, out with friends and drinking, at activities where friends invite new friends. Thinking larger, you can meet new people during every aspect of your life, and what we want to try to do is fulfill and serve those aspects within one platform.
To drive our mission of connecting singles in Asia, we have built an online app and an offline dating agency to promote the romantic aspects of people meeting each other:
PAKTOR – THE APP
----------------------
Leveraging our proprietary technologies and first-mover advantage, Paktor's flagship app has become the most successful social networking app for singles in the region. With one of the largest user bases in the region of over 5 million, Paktor has facilitated 5 billion profile reviews to date. We are poised to become the first company to provide a comprehensive suite of products to our users across the dating vertical, focused on creating value for various segments of our target audience, in the process ensuring maximum industry coverage and further dominance.
GAI GAI – GO ON DATES!
------------------------------
GaiGai (走街) is the new offline dating agency in Singapore that is wholly owned by Paktor. Headquartered in the sunny shores of Singapore, GaiGai serves to offer a physical channel of connecting people, particularly singles. Forget exorbitant prices, mundane events and awkward moments. We provide modern matching services which are focused on casual settings, great company, and low prices that make effective dating affordable to everyone.
The idea behind Gai Gai is to create a vibrant environment where we provide our members with the opportunity to interact with other members beyond their circle of friends and empower them with relevant social skills to be more approachable when meeting new people. In the long run, we hope to contribute to the local dating scene and foster opportunities for singles to interact in exciting and fun social settings around Singapore.
GaiGai
Founded in 2015, GaiGai is the largest and fastest-growing offline dating agency in Singapore. With an extensive database of quality clientele, experienced dating practitioners, modern matching technology and a dedicated events team, GaiGai aims to create meaningful connections for singles from all walks of life. GaiGai also has presence in Taiwan (Paktor Premium), Hong Kong (HeyDouble), Malaysia (Datesmith). For more information, please visit letsgaigai.com.
Responsibilities:
- Plan course of action to recover outstanding payments
- Own and be responsible for all collection activities, KPI to be set around collection rate, including bad debts collections (for all Offline Business Units)
- Generate and produce reports regularly for the management on collections status
- Create and maintain records of bad debts, including reasons for failure
- Locate and contact debtors to inquire of their payment status
- Negotiate payoff deadlines or payment plans
- Handle questions and complaints, investigate and resolve discrepancies
- Create trust relationships with debtors when possible to avoid future issues
- Comply with requirements when legal action is unavoidable
Requirements:
- At least 2 years in Customer Service industry
- Knowledge of relevant legal requirements
- Excellent working knowledge of MS Office and the ability to generate reports for management updates
- Apt in negotiating and persuading
- Ability to speak and write clearly and accurately
- Demonstrated proficiency in typing and grammar
- Knowledge of customer service principles and practices
- Willingness to co-operate with others and work to the greater good
- Multi-tasking capabilities; People-oriented
- Candidates who are available to start immediately or in a short-notice period preferred.
We're always open to new ideas and new people, so don't be a stranger. If you believe you tick our boxes, click on "Want to Visit" today!
Basic info
Looking for
Collections Senior Associate/Assistant Manager
Job type
Full-time
Company info
Founder
Joseph Phua
137 Cecil Street, #12-02, Hengda Building, Singapore 069537