WANTED! Senior Officer, Revenue Management | If you're feeling game for the challenge, Join us TODAY!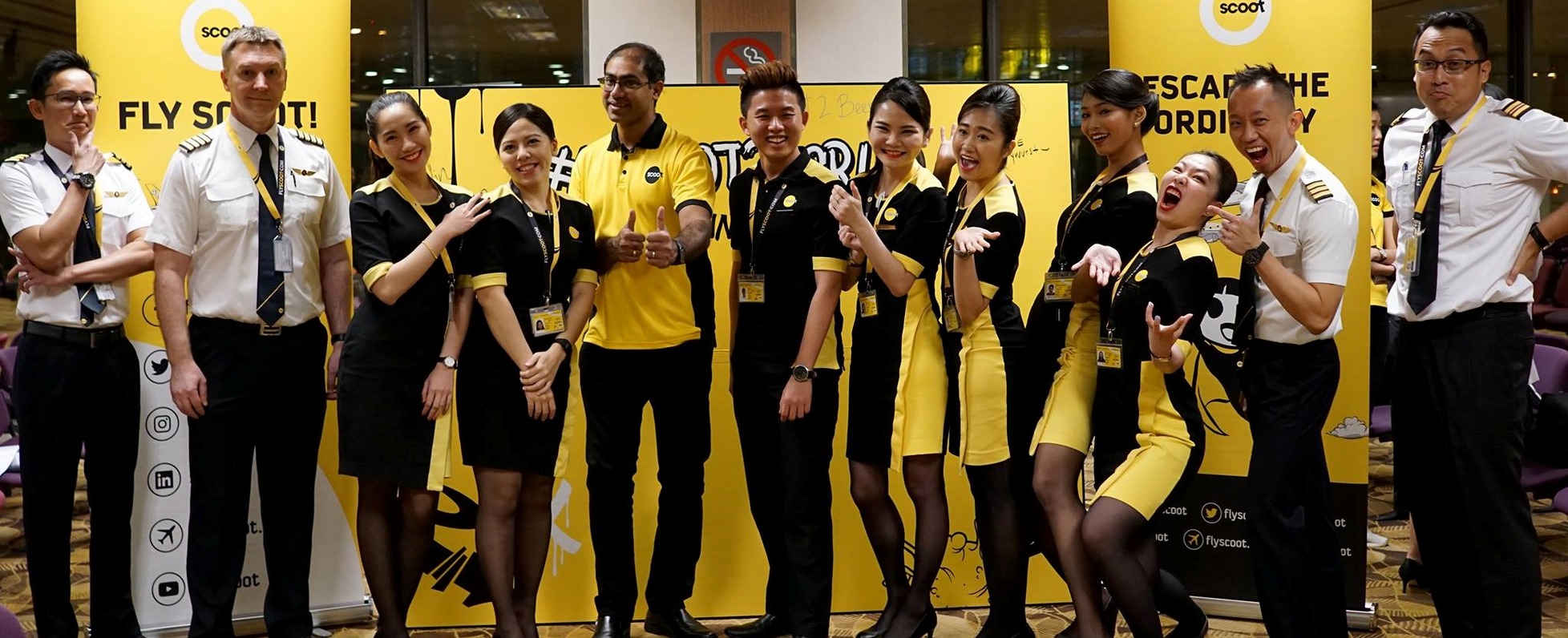 Always on the hunt for individuals with the Scootitude!
Scoot™ is the low-cost, medium-to-long haul arm of the Singapore Airlines Group. Scoot took to the skies in June 2012 and merged with Tigerair Singapore in July 2017, retaining the Scoot brand and positioning it well for a new chapter of growth.
Scoot offers an impeccable delivery service with personality, a contemporary feel and the choice to only pay for what matters to you. We announced ourselves to the world publicly on November 1st 2011 and, since then, we have grown spectacularly thanks to our customers and fans.
We want people with big smiles and even bigger personalities. People with passion—passion for travel, passion for people, passion for pushing boundaries. An airline with a different attitude. People with a different attitude. Scootitude™.
If you think you have Scootitude and can handle the excitement and challenges ahead to grow with us, apply today!
Receive information about vacancies and recruitment from Scoot Careers Facebook Page – "GOT Scootitude?"
The role of Senior Officer, Revenue Management is to provide support to the Revenue Management team in developing and implementing pricing and revenue management strategies to maximize network revenue.
Main Responsibilities:
- Timely and accurate filing and distribution of Scoot fares, surcharges and taxes in direct and indirect sales channels
- Support RM team by performing analysis of historical and market data to help drive commercial strategies
- Monitor and provide analysis of competitor fares
- Preparation of regular reports on route performance, booking profiles and other relevant metrics to facilitate decision-making
Requirements:
- Essential Skills
-- Diploma, preferably in a numerical discipline
-- Proficiency in Excel a must
-- Proficiency in SQL will be an advantage
-- Knowledge of building and running macros a strong advantage
-- Good working knowledge of ATPCO and fare filing experience will be advantageous

-Desirable Traits
-- Detail-oriented with a high level of accuracy
-- Able to adapt to a fast changing environment
Think this sounds like you? Let's meet today! Get to know us better by clicking 'Want to Visit!'
Basic info
Looking for
Senior Officer, Revenue Management
Job type
Full-time
Company info
Industries
Leisure