Join us and be part of the team as our Senior Specialist, Procurement!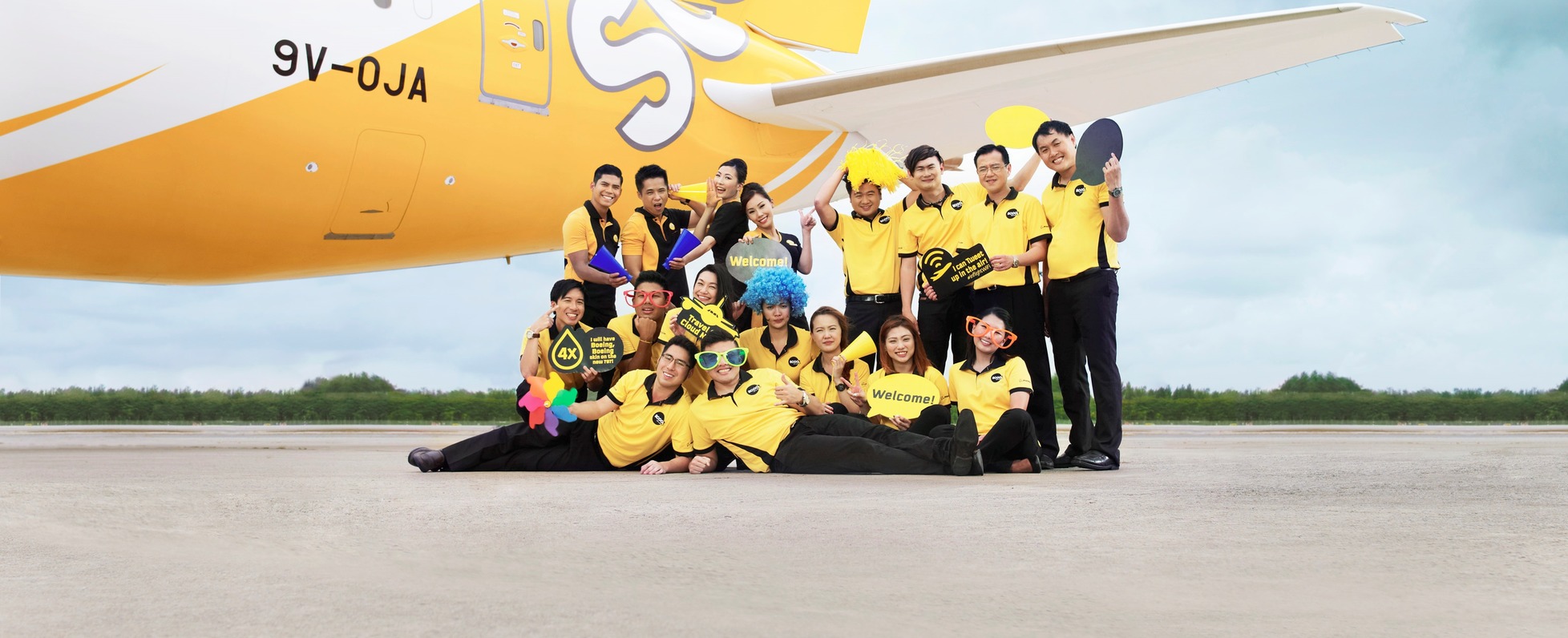 Always on the hunt for individuals with the Scootitude!
Scoot™ is the low-cost, medium-to-long haul arm of the Singapore Airlines Group. Scoot took to the skies in June 2012 and merged with Tigerair Singapore in July 2017, retaining the Scoot brand and positioning it well for a new chapter of growth.
Scoot offers an impeccable delivery service with personality, a contemporary feel and the choice to only pay for what matters to you. We announced ourselves to the world publicly on November 1st 2011 and, since then, we have grown spectacularly thanks to our customers and fans.
We want people with big smiles and even bigger personalities. People with passion—passion for travel, passion for people, passion for pushing boundaries. An airline with a different attitude. People with a different attitude. Scootitude™.
If you think you have Scootitude and can handle the excitement and challenges ahead to grow with us, apply today!
Receive information about vacancies and recruitment from Scoot Careers Facebook Page – "GOT Scootitude?"
Main Responsibilities:
- Work closely with Users to understand their procurement needs and suggest directions.
- Help Users understand and be compliant to the procurement guidelines.
- Lead Request for Proposals to timely completion. Ensure the process is fair and follows the company's guidelines.
- Identify stakeholders and work closely with them (such as User, Legal, Finance and Insurance etc.) in reviewing contracts.
- Assess pricing mechanisms and financial terms proposed by vendors.
- Provide procurement inputs into contracts that would ensure delivery of quality and timely products and services.
- Support supervisor in project management.
- Provide suggestions and feedback on procurement policies and processes.

Requirements:
- Essential traits
-- Min Degree Holder
-- Min 3 years of experience in a Procurement role, experience in aviation industry is preferred.
-- Experience in project management.
-Desirable traits
-- Proficient in Microsoft Office.
-- Ability to read and write in both Chinese and English is preferred, but not essential
-- Strong knowledge of the company's procurement policies and be guided by prudence.
-- Ability to understand and write contracting language
-- Basic knowledge in financial considerations and risk exposure
-- Capable of analysing cost implications in suppliers' offers, make reasonable assumptions, provide meaningful comparisons and present findings clearly.
-- Ability to find points for negotiation and strengthen company's bargaining power to gain the best value for the company.
-- Highly logical, attention to details and high accuracy in work done.
-- Maintain good housekeeping. Mindful in keeping proper documentation and be organised.
-- Able to keep abreast of procurement best practices, innovate, and embrace change.
-- Good project management skills. Ability to garner team members' contribution and manage project's progress.
-- Good negotiation and communication skills to put point across and build relationships.
-- Good time and stress management.
-- Strong integrity. Takes ownership and responsibility
-- Courage to make difficult decisions.
Independent and self-motivated.
Sounds like you? Let's meet! Click 'Want to Visit,' so we can set up a time for you to meet us!
Basic info
Looking for
Senior Specialist, Procurement
Job type
Full-time
Company info
Industries
Leisure