Senior Analyst, Information Systems (Project Management) WANTED! Join our big Family NOW!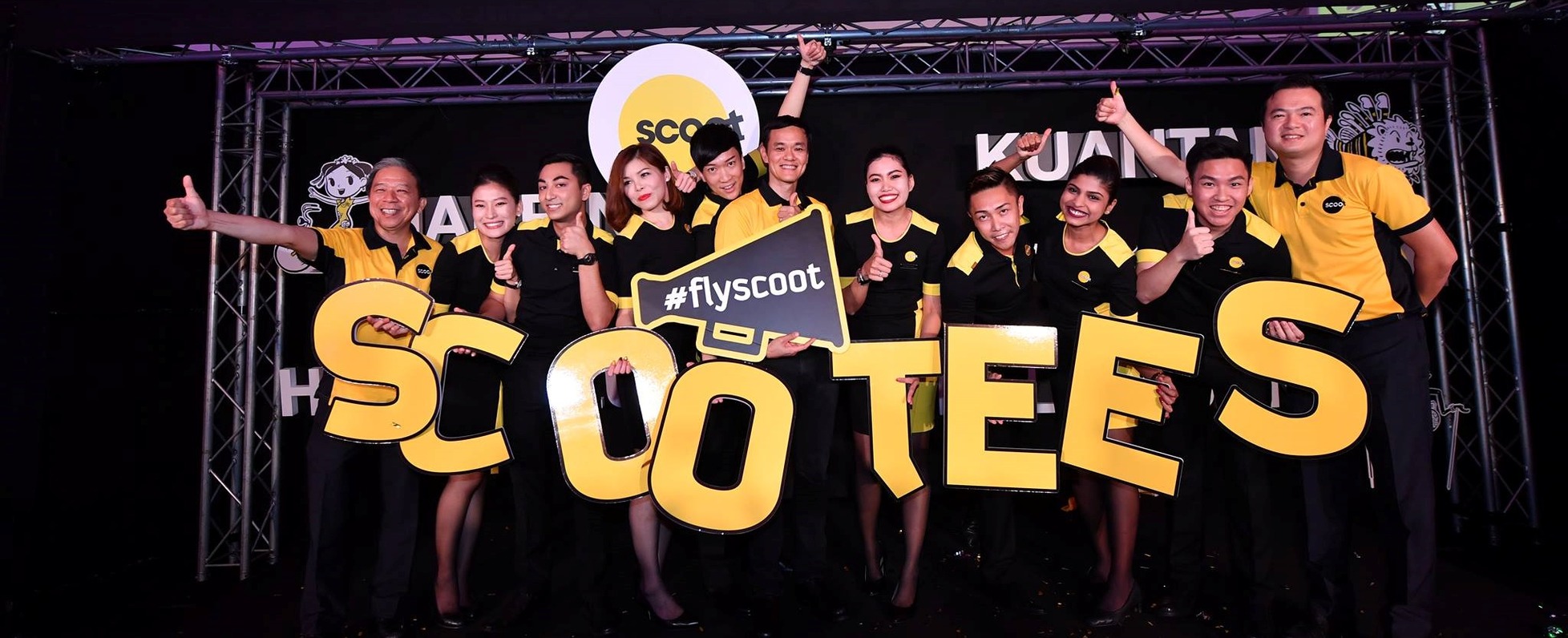 Always on the hunt for individuals with the Scootitude!
Scoot™ is the low-cost, medium-to-long haul arm of the Singapore Airlines Group. Scoot took to the skies in June 2012 and merged with Tigerair Singapore in July 2017, retaining the Scoot brand and positioning it well for a new chapter of growth.
Scoot offers an impeccable delivery service with personality, a contemporary feel and the choice to only pay for what matters to you. We announced ourselves to the world publicly on November 1st 2011 and, since then, we have grown spectacularly thanks to our customers and fans.
We want people with big smiles and even bigger personalities. People with passion—passion for travel, passion for people, passion for pushing boundaries. An airline with a different attitude. People with a different attitude. Scootitude™.
If you think you have Scootitude and can handle the excitement and challenges ahead to grow with us, apply today!
Receive information about vacancies and recruitment from Scoot Careers Facebook Page – "GOT Scootitude?"
Business Analysis
- Establish and Improve Business Processes:
-- Drive cross-functional team discussions; facilitate the establishment of the business processes and translate the business processes into system processes.
-- Review/re-engineer the existing business processes on regular basis to identify gaps and make recommendations for continuous improvements.
-
- Elicit and Analyze Business Needs
-- Coordinate and facilitate discussions/workshops with cross-functional teams to gather relevant business requirements.
-- Breaks down complex concepts into comprehensible concepts to ensure appropriate level of understanding for the project stakeholders.
- Perform as system Subject Matter Expert (SME)
-- Pick up product knowledge and perform Subject Matter Expert (SME), maximise the product's benefits for Scoot and advise the business users on the proper usage of relevant product features.
-- Evaluate new product offerings and recommend to business to address business problem.
-- Function as a Business User Administrator to manage changes in workflow routing, business configurations settings and risk impact/assessment of such changes made.
- Communicate Business Needs
-- Delivers clear verbal and written communications in a professional manner to ensure a credible, consistent, and clear message.
-- Participates in conflict resolution to gain consensus among project stakeholders and to ensure the achievement of common goals.
-- Informs and assists project members in the understanding of business domains to broaden the knowledge base.
- Provide Solutions for Business Problems
-- Analyze the business problems and provide corresponding solutions, which are aligned to established guidelines, compliance and/or internal controls within Scoot.
-- Review the solution proposed by the product vendor to ensure completeness, accuracy and adherence to the relevant quality standards.
Project Management
- System/Enhancement Delivery
-- Provide regular status updates to project stakeholders in IT and business units
-- Manage project scope by ensuring any change requests are documented and approved by relevant stakeholders.
-- Drive new system implementations/enhancements to existing systems. Work with the vendor teams to meet business users' requirements by maintaining tight control over project schedule, risks, scope of work, and quality.
-System Maintenance
-- Monitor SLAs for the Finance systems and work with the vendors to ensure the issues are fixed within SLA as defined in the contract.
-- Oversee preparation of documentation of each project phase (business requirements, functional specification, project plan, test strategy, test plan, etc), training and support in the systems.

Requirements:
- Minimum Bachelor's Degree in Computer Science, Information Systems, or related discipline
- Minimum 3 years related working experience in similar role, preferably in Airline, Transportation, Logistics industries with exposure and understanding of business requirement analysis, business process re-engineering, general business planning and system development life cycle (SDLC)
- Good problem resolving skills with strong analytics mindset.
- Excellent ability to provide business support and meet the business needs.
- Ability to present precisely to various project stakeholders including senior management
- Good attention to details
- Strong negotiation skill and able to pick up new knowledge quickly
- Strong verbal & written communication skills in English
Sounds like you? Let's meet! Click 'Want to Visit,' so we can set up a time for you to meet us!
Basic info
Looking for
Senior Analyst, Info Systems (Project Mgmt)
Job type
Full-time
Company info
Industries
Leisure