Challenge yourself to the impossible! Join us as our Assistant Manager, Talent Acquisition & Operations!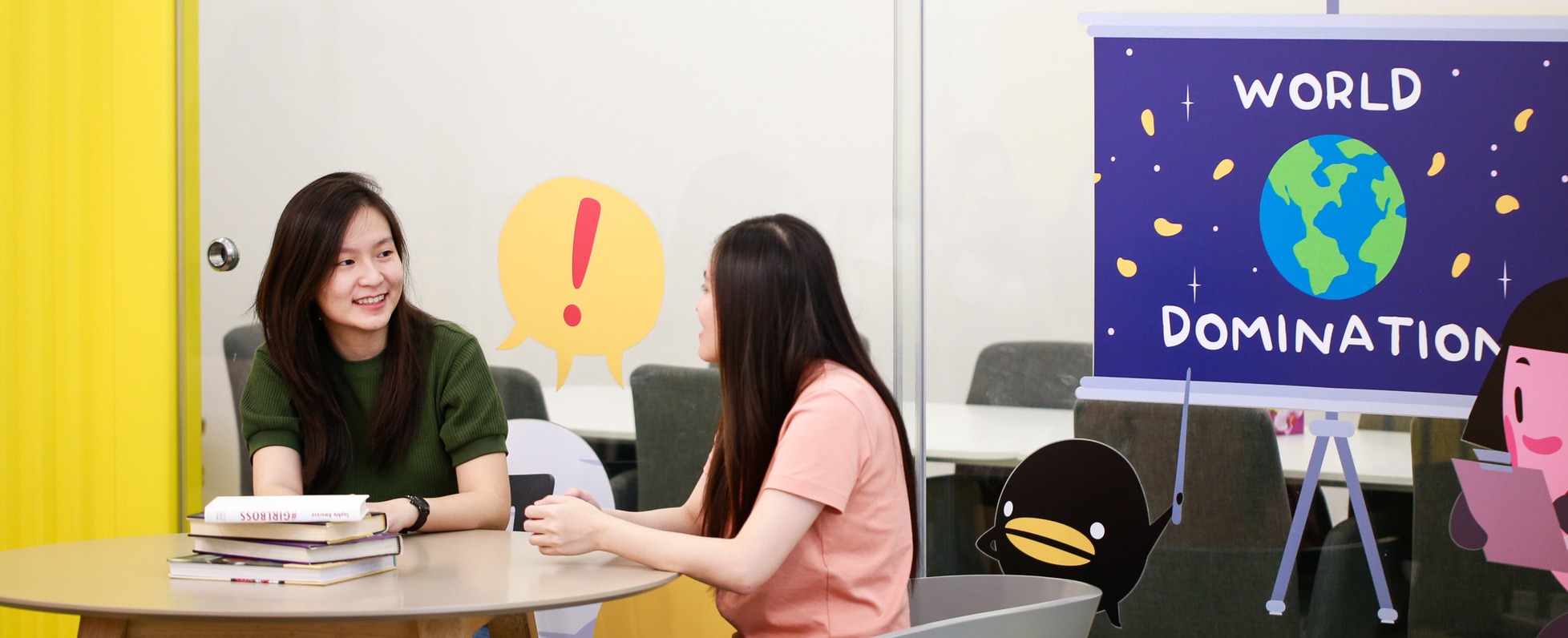 No description available.

No description available.
Creating Happiness through Direct to Consumer #DangerouslyAddictive Salted Egg snacks Made in Singapore.
We have the challenging opportunity of a lifetime:
Building breakthrough products with great people on a global scale.
Our family members have autonomy to experiment in a product-driven environment full of incredibly difficult challenges to solve.
Our mission is to create food products that are fun, creative, innovative and, most importantly, Dangerously Addictive. Our vision is creating Happiness for our team members and customers.
We are Dreamers of the impossible who challenge ourselves to make it happen.
We bend our backs to make our customers happy and our motto is to "stand out and be different".
We work hard, play hard, take risks, fall sometimes and we move on. After all, life is an adventure.
Our global teams are passionate in relentlessly pursuing high quality products, continuous innovation, delightful customer experience and fast execution.
If this sounds like you, join our family of high energy team players!
We are looking for a problem solver to join our HR team in supporting the businesses of Cocoba Pte Ltd, working with senior leaders and line managers to design long-term HR strategies and provide practical solutions to meet business goals, particularly in the area of Talent Acquisition.
You will be tasked to:
- HR Operations
-- Work closely with business units to deliver HR initiatives and to provide operational support
-- Provide full spectrum of HR functions to line managers with main focus on talent acquisition.
-- Provide recommendations in implementing HR strategies to support business needs and drive business performance
-- Support in the implementation of group wide HR policies and programmes, including working closely with overseas offices in the implementation when required
-- Provide support to International Assignees when required
-Talent Acquisition
-- Direct the organisation's global talent acquisition activities in order to ensure that the best candidates are selected for each role and that the talent acquisition process is conducted efficiently, cost-effectively and in accordance with the organisation's policies and standards
-- Liaise with functional managers to develop and implement local talent acquisition strategies that are appropriate for their business needs
-- Evaluate external labour market conditions and internal employees turnover trends in order to recommend changes to the organisation's talent acquisition strategies.
-- Establish talent acquisition budgets, plan, polices, and programmes that will effectively implement the business strategies and objectives set by HQ.
Must Have:
- A Degree in HR Management/HR Consulting/Business Management or related field.
- At least 5 years of relevant working experience in talent acquisition and HR operations.
- Able to work independently as well as engaging with various stakeholders within the organization
-A problem solver with good communication and critical thinking skills
We are Dreamers of the impossible who challenge ourselves to make it happen. If you share the same value with us, click on "Want to Visit" and join us today!
Basic info
Looking for
Assistant Manager, Talent Acquisition & Operations
Job type
Full-time
Company info
Founded on
November, 2007
Industries
Circulation / Retail Sales / Foods / Beverages
421 Tagore Industrial Ave #01-24 Singapore 787805