Growth Assistant Manager/Manager WANTED! | Opportunity to implement growth initiatives!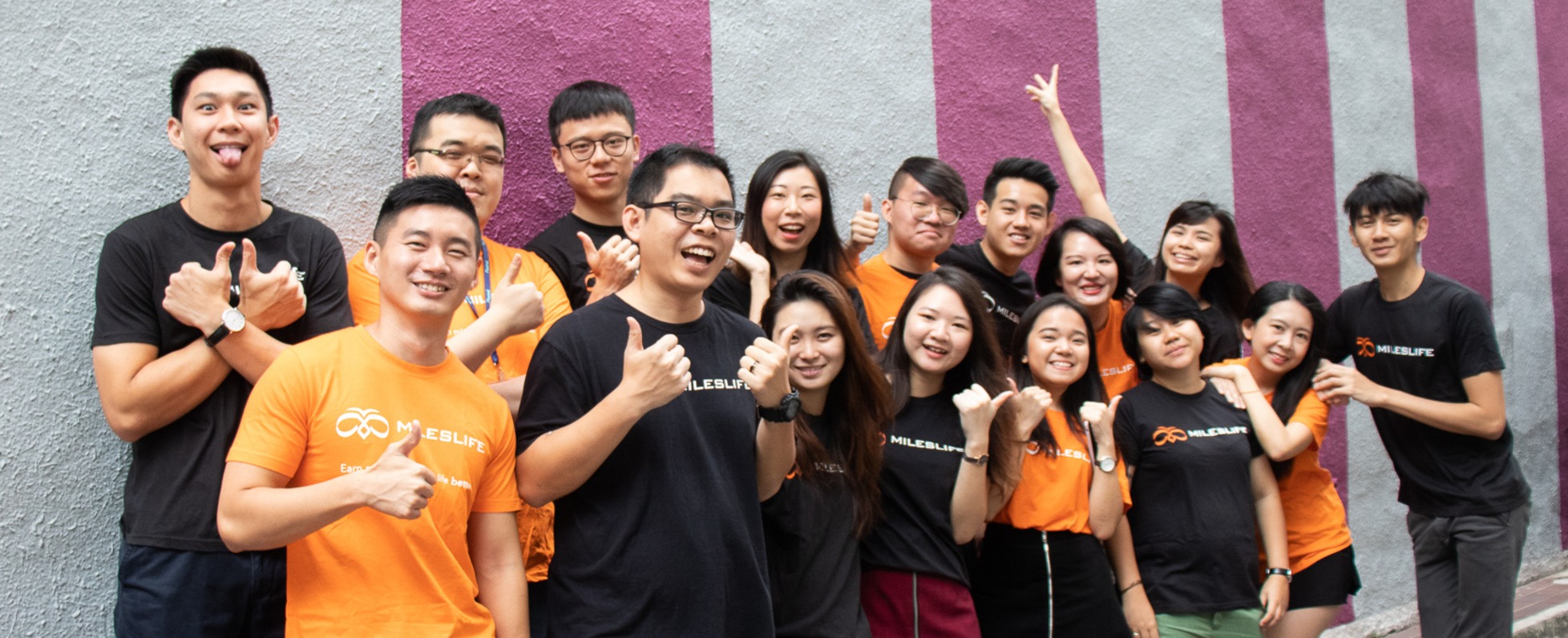 Currently the Head of Strategic Growth. Joined Mileslife as Marketing and Partnership Manager and integral member of the Singapore launch team. Led Mileslife marketing and partnership team in Singapore and the launch in Hong Kong.

Former Singapore Country Manager for KKday. Spearheaded KKday's ...
Mileslife is the only lifestyle+travel mobile app which allows members to earn their preferred frequent flyer miles from everyday spending such as dining and lifestyle activities at over 2000 merchants on top of their credit card miles. Some of our existing merchants includes Peach Garden, Shangri-La, Capella, Crystal Jade and many more. Your accrued miles are credited directly into your selected airline's frequent flyer account. Mileslife currently partners with over 13 airline loyalty programs as Singapore Airlines KrisFlyer, British Airways Executive Club and United Airlines MileagePlus etc.
The Mileslife App currently has presence in Singapore, Shanghai, Beijing and 5 other cities in China. The app has recently expanded to Singapore and has since gained wide recognition among elite frequent flyers. Download the Mileslife App at http://www.mileslife.com 
Not only making loyalty programs much more accessible to consumers, Mileslife has built a marketing platform for retailers and brands to engage with their customers on a more personal and frequent level. By understand their spending habits, the platform offers the ability to target tailor-made offers, and delivering more relevant content to its rapidly increasing quality users.
Many major loyalty schemes have already partnered with Mileslife including British Airways Executive Club, China Southern Sky Pearl Club, Eastern Miles, Fortune Wings Club, Iberia Plus, Infinity MileageLands, Miles & More, PhoenixMiles, Sichuan Airlines Golden Panda, Singapore Airlines KrisFlyer, United MileagePlus, with much more to be announced.
Based in Singapore, reporting to the Head of Strategic Growth, the Assistant Manager/Manager, Growth will play critical role in planning, coordination and implementation of innovative offline
growth marketing initiatives primarily focused on user acquisition and demand-generation.
We are looking for talented and dynamic candidates that can be an asset to Mileslife Singapore growth marketing team.
You will be expected to:
• Optimize current user growth channels and continuously work on innovative campaigns to
realize untapped new user acquisition opportunities in offline marketing
• Conceptualize, execute and oversee on localized user acquisition initiatives through offline channels, including but not limited to offline activations, events and out-of-home marketing.
• Offline event management for Mileslife events and offline initiatives to drive new user acquisition and manage channel budgets.
• Obsessively data- and scale-driven, using data insights to drive marketing decisions.
• Collaborate closely internal stakeholders including content, partnership and merchant marketing teams respectively to work on new user acquisition initiatives through offline channels, aligned with business' short and long-term objectives.
• Support other marketing initiatives (we're a startup!)
Must Have:
• Passionate and enjoy being part of a fast-paced startup
• You collect airline miles instead of stamps and has at least 2 miles credit card in your wallet
• Bachelor degree in Marketing/Business is preferred or relevant experiences in lieu
• At least 3-5 years of relevant marketing and/or tech startup experience
• Proven success in driving growth and new user acquisition through offline marketing in a tech, loyalty platform, payment and/or relevant startup environment
• Strong analytical and quantitative skills including the ability to utilize user research and analytics to back up marketing decisions and efficacy of marketing initiatives
• Proficiency in Excel
• Excellent communication (both verbal and written) and collaboration skills
• Flexible and has high degree of organization and ability to prioritize in a challenging and changing business environment
• Attention to detail and willingness to roll up your sleeves
Think you're up for it? Click on "Want to Visit" and remember to brush up your Wantedly profile!
Basic info
Looking for
Assistant Manager/Manager, Growth
Job type
Full-time
Company info
Founder
Troy Liu
Headcount
60 members
Industries
IT (Internet/Mobile) / Leisure
29a cuppage road #02-00 cuppage terrace