Do you want to change the world through data sharing? | Community Manager WANTED!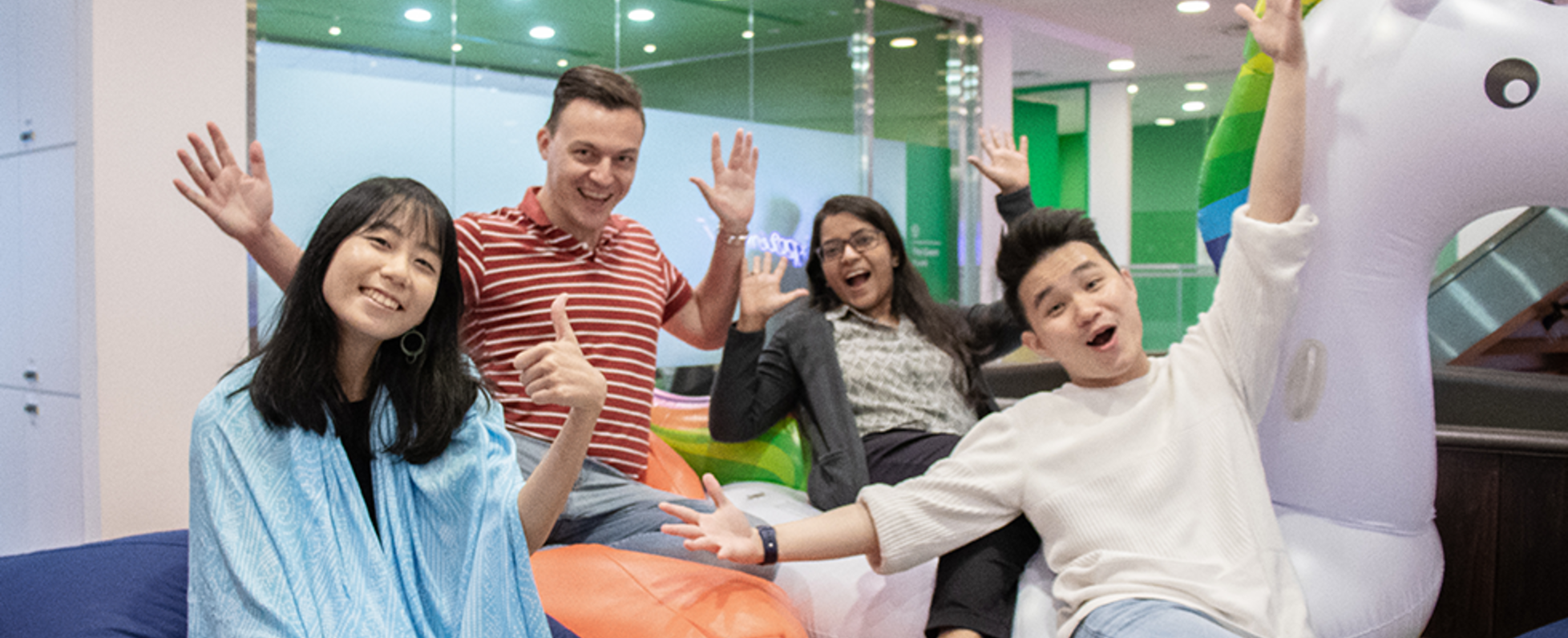 No description available.
DEX creates open source software, tools and solutions for builders of decentralised data exchanges, marketplaces and services that power the Data Economy.
The world is moving towards fully trustless infrastructure, tools and applications. This process is gradual, needing a range of progressive changes to happen before it can reach maturity. Having years of experience in helping businesses share data through a centralised marketplace, DEX understands the current needs of both organisations and data scientists very well. DEX enables business innovation for decentralised data sharing services and models with a combination of on and off-chain capabilities.
Founded by BigchainDB and DEX, Ocean Protocol is a decentralized data exchange protocol to unlock data for AI. Through blockchain technology and native token, Ocean Protocol connects data providers and consumers, allowing data to be shared while guaranteeing traceability, transparency, and trust for all stakeholders involved. It allows data owners to have control over their data assets and prevent them from being locked-in to any single marketplace.
DEX is building the open source building blocks for Ocean Protocol applications. Similar to how the first websites set the standards for the Web 1.0, DEX creates open source templates for marketplaces built on Ocean Protocol. This will enable enterprises to participate in the Data Economy and it will democratise access to data asset sharing.
We're a tight-knit international team based in sunny Singapore, one of the hottest cities in the blockchain space. We're practical, love solving problems, and are always building. At the same
time, we care deeply about principles and purposes, and highly value research and
experimentation.
We work closely with users, technology partners, regulators, and engage frequently with the global decentralization community on and offline. We are an equal opportunity employer and cherish diversity. Our team comes from all over the world from Singapore, Canada, India, Italy, to the UK.
We believe that the future is decentralized! We believe in the value data can bring to people, businesses, and the world.
We work to not only enable data sharing, but sharing with care for privacy, fairness, and consent. We believe that, by opening access to the world's data, we can prevent data monopolies and accelerate AI development to improve lives. It is part of our mission to foster a world-class open source community that actively empowers the data economy and build a better future.
First Goal: Build the Data Economy
1. Lead the charge in breaking data silos
2. Develop and distribute open source building blocks for the Data Economy
3. Increase data liquidity to bring AI to the masses
Second Goal: Facilitate scalable and universal sharing of data and information capabilities
1. Make data services widely available to the community
2. Be a catalyst of Data for good and AI for good - the driver of our actions
3. Build for the community and focus on impact
4. Establish trust among participants via an open licence data sharing framework
Third Goal: Reduce unfair asymmetries
1. Give control back to data subjects and owners
2. Champion data privacy and consent
3. Accelerate decentralised data and services exchange
4. Grow the ecosystem of the data economy
In line with best practices of the blockchain industry, DEX will open source the protocol, reference marketplace, API's for integrations, applications on the protocol, data science tools and a trust data framework.
Have a look at our github repository to get a feel for what we are building:
https://github.com/oceanprotocol
Come and visit our Gitter lobby:
https://gitter.im/oceanprotocol/Lobby
DEX creates solutions that fundamentally change how enterprises share data globally. We understand not only the business needs of companies interested in buying and selling data, or leveraging the potential in data analytics and AI; but also the technical capabilities within these companies to ensure successful processes are in place to facilitate it. Thanks to our versatile team with experience in both the enterprise and the crypto world, we are well positioned in bringing decentralised applications to businesses and to organisations.
We are at the epicenter of blockchains + big data + AI, so if you're not learning, then something's wrong! We offer opportunities to speak at conferences, publish blogs, hosting exciting community events such as hackathons, and more. If you love learning, challenges, and are curious about new or unchartered territories, you'll fit right in.
Do you want to leverage the skills and resources of a leading-edge scaleup company for the good of the world at large?
DEX is seeking a results-oriented professional with strong integrity and high judgment to establish community engagement programs that maximize the impact our blockchain company has on open source software, data scientists, wider businesses and crypto-communities among others.
As a Community Engagement Manager, you will have a unique opportunity to build a scalable, region-wide program in existing and new locations. Self-motivation and a deep-seated commitment to community stewardship are a must! You should be able to balance implementing multiple high-priority, high visibility projects while simultaneously establishing and maintaining relationships with centers of influence across the entire region.
What you will do and who you are:
● You are keen to always develop and learn, comfortable looking for and happy to give feedback as an opportunity for growth and for achieving success.
● Using your previous network and experience tp identify groups and organizations including blockchain companies, AI startups, innovators, developers, colleges/universities, to understand their needs, build relationships and collaborate on impactful projects that will advance awareness and adoption of Ocean Protocol and DEX products, tools and services.
● Person of vision, able to look at the bigger picture and inspire others
● Identify and promote collaboration with key industry partners on co-marketing opportunities
● Influence others in a cross-functional team, using strategic thinking and skillful decision making
● Proven experience improving organizational processes, strong written and verbal communication and presentation skills, and strong analytical skills
● Experience of creating processes to capture data to quantify the impact of implemented programs, and share the impact internally and externally.
● Preparing and delivering regular reporting (weekly, monthly, quarterly) for internal teams and put forward recommendations for improvement, because you are naturally data-driven and understand how to drive strategy through short iterations and continuous optimisation
● Working with the communications team, you are able to write engaging and persuasive headlines, emails and landing page copies in a way that communicates complex ideas in a clear and compelling manner to target audiences.
● Comfortable working with a dispersed team, joining efforts in creating and managing a worldwide calendar of community events.
● Organising and attending events to represent DEX and Ocean Protocol publicly. In fact, being with people and convey even technical information in an easy-to-understand way comes naturally to you
● Excited about drawing upon lessons learned from community programs implemented in existing regions to build and adjust for programs that you will develop in new regions.
● Experience of successfully managing and/or mentoring junior team members
● Confident, comfortable presenting to a large number of people and to key executives showcasing deep knowledge and charisma
● Strive in a startup environment because you can adapt quickly and cope with ambiguity
● Manage multiple projects simultaneously with exceptional attention to detail and impeccable execution
● Self-starter who can work well collaboratively, deliver on promises, prioritize assignments and manage multiple tasks simultaneously
● Provide vision for the entire region's community engagement initiatives, and manage these initiatives with extreme attention to detail and a high bar for quality.
● Be physical, on-the-ground in locations within your region.
Basic Qualifications
● Advanced degree in community relations, PR, communications or equivalent in related field.
● 8+ years relevant experience in community engagement, marketing, CSR, or philanthropy.
● Excellent written and oral communication skills.
● Strong project management and execution experience.
● Robust sense of accountability and sound professional judgment with the capacity to handle confidential information and escalate issues effectively.
● Ability to travel as needed.
Do you see the revolutionary power of blockchain technology and AI? If you share the same value as us, join us Today! Click "Want to Visit" to apply!
Exceptional team members
Everyone brings to the team something special, making us such an ex... Show more
Love for product
We are leading a revolution through our product and services. What ... Show more
No fear of failure
We highly value the ability to always ask questions and learn from ... Show more
Basic info
Looking for
Community Manager
Job type
Full-time
Company info
Founded on
May, 2013
Headcount
19 members
Mapple Business City, 20 Pasir Panjang Road, Singapore 117438 Building 20 East Level 3