Are you someone who is always hungry to learn? | Join ZAVE as our Sales Development Rep!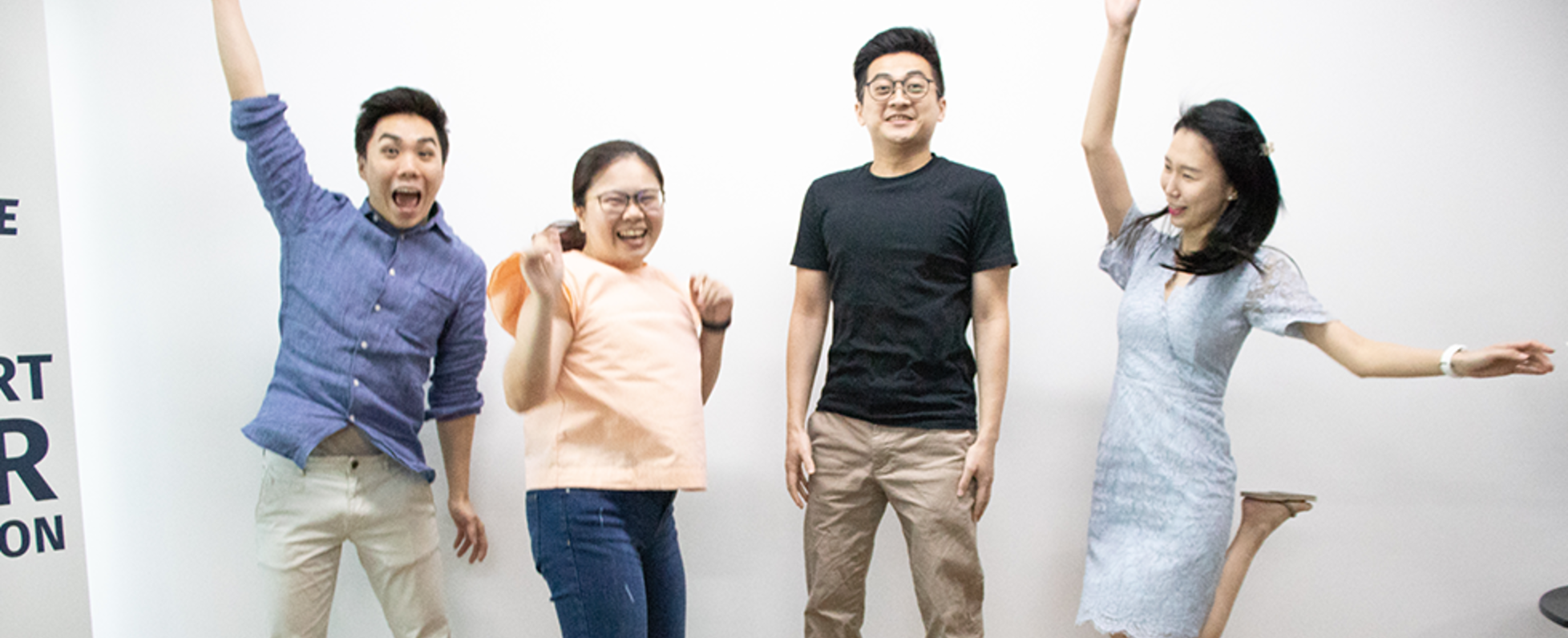 No description available.

I am Grace and always believe that everyone deserves a second chance.

No description available.
In 2017, we paired experienced engineers with leading accountants, corporate secretaries, tax advisers and payroll specialists, to build a technology-driven corporate services firm that redesigned corporate services from the ground up.
Say goodbye to long, opaque emails, excel spreadsheets and PDFs. And say hello to cloud-based corporate services, modern messaging systems and digital signatures.
Our main goal was simple: to save clients time and money, to provide them with more insight, and to enable them to focus on growing their businesses and managing their assets.
Zave's mission is to deliver technology-lead routine corporate services to the startup and SME community in Singapore and beyond. We launched in March and count upwards of 50+ enterprise clients actively engaging with our platform.
Zave was the result of a technology-enabled Corporate Services firm built from the ground up and integrated with the nifty bookkeeping software that all accountants and bookkeepers love (including us!), Xero.
We are looking for our next dynamic Sales Development Representative. You don't need to have extensive experience, but you need to be hungry to learn. We're offering extensive training, the opportunity to use the latest sales and marketing technology, and an environment that is fast paced and friendly.
Your responsibilities will include:
 Monitoring and responding to inbound queries using chat, email, and video
 Researching organisations and individuals online and identifying decision makers
 Contacting potential clients via email or phone to set up calls and meetings
 Conducting product demonstrations using video and in person to support Account Executives
 Working closely with the marketing team to make the most of inbound leads and providing
feedback to increase inbound lead volume
 Identifying outbound sales leads using LinkedIn, Google, and other resources
 Updating Zave's CRM system
 Working closely with Account Executives to understand clients' needs
 Working closely with all members of sales and marketing to optimize marketing and sales
playbooks and internal training courses and materials
 Attending conferences, meetings, and industry events
You must have:
 Bachelor's degree in Business Administration or equivalent education
 1-2 years of sales or business development experience
 Excellent English language skills (written and spoken)
 Well-established organizational, analytical and communication skills
 IT fluency and be a team player
 The ability to handle pressure and meet deadlines
 The ability to work independently and cope with deadlines
 Willingness to work in a multicultural environment
 Willingness to undergo extensive training
Above all, we love to help members of our team develop, so they can add to their skills and grow into bigger roles. While this a junior role, we're looking for somebody that has no shortage of ambition.
Join us today! Click "Want To Visit" and remember to brush up your Wantedly profile, so we can get to know you better!
Basic info
Looking for
Sales Development Rep
Job type
Full-time
Company info
Founder
Alan Schmoll
Founded on
August, 2017
Headcount
23 members
Industries
Financial Services / Insurance / IT (Telecom/SI/Software)
#16-05, SBF Center, 160 Robinson Road