Drive rapid evolution at TenX as our Security Engineer!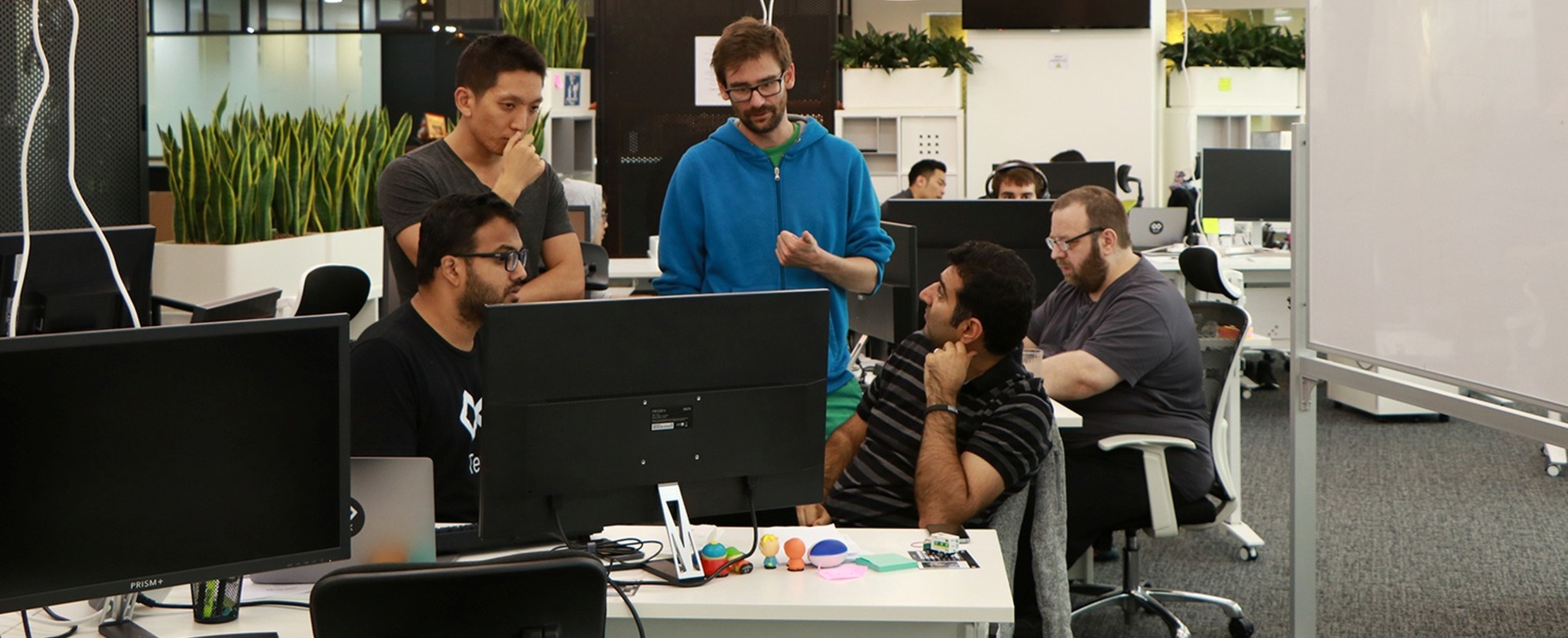 Recruits techies. Tries to be one. Sometimes fails horribly.

I'm responsible for the community management team and strategy of TenX. I believe in a decentralised future where the blockchain powers the internet of money for everyone. I am committed to make this a reality.

At TenX, I'm building our community of users from the ground up with a world class pr...
TenX was founded in June of 2015. Back then, the company was called OneBit, as we were still focusing only on Bitcoin. Our co-founders believe that the blockchain and cryptocurrency are the future of payments. They founded the company with a vision to have assets on the blockchain, available not only to industry insiders but to anyone in the world.
We are a Singapore-based blockchain company that makes cryptocurrencies instantly spendable anytime anywhere by giving people an opportunity to conveniently use their digital assets in everyday life.
At TenX, we are much more than just a crypto card company. We are building the fabric of the decentralised world. Our people are our greatest asset. We are devoted to building a work environment where our employees are empowered and motivated every single day.
Our shared mission and values
We believe that our people are our greatest asset. We believe in connecting anyone and anything to decentralised services.
We are building the very fabric of the decentralised future. We believe in challenging the status quo and being open to learning. We value innovation and taking on the initiative. It's not about being right but rather about having the right decision. We challenge directly because we care personally.
We are a growth-stage startup with a culture and environment to match. That means that you can expect to find a fast-paced environment, bleeding-edge technology, and a group of highly motivated self-starters collaborating to change the world.
Our people are our greatest asset. Our core values and culture are our guiding principles. We have Fun Fridays for the team to bond, weekly Town Halls with the founders and team off-sites and celebrations monthly.
Join our software engineering team as a Security Engineer, a security focused role where you are responsible for the delivery and security of our cloud-based distributed software platform and applications.
We push boundaries in delivering the best technology while prioritising stability; your job is to ensure we do so while protecting the our customers, infrastructure and platform.
You will be responsible for
- Implementing software best practices, code reviews and automated testing/scanning tools, but discovering bugs that expose our customers and code to automated botnets, malware and bad actors is just part of the job.
- Pen-testing our network to evaluating smart-contract assembly for buffer overflows, and pair programming to level up fellow engineers allows you to focus on scheme and test sophisticated attack vectors against our platform.
- Reviewing and verifying bug bounty submissions from leading external researchers and our external security partners to level yourself up.
- Be responsible for overall security of critical TenX systems and services
- Own our security infrastructure and policies, perform risk analyses
- Work with partners to ensure compliance of security requirements in an FI environment
- Conduct periodic security reviews, vulnerability assessments and audits
- Build and implement automated intrusion and anomaly detection systems
- Perform code reviews; mentor and coach engineers on engineering best practices
- Manage our bug bounty program; verify reported security issues and bugs
TenX has multiple openings for this role depending on expertise (low-level code assessments, vulnerability/exploit testing, penetration/intrusion detection, threat modelling,etc.).
You should have:
- A Bachelor's degree in Computer Science/Engineering or related field
- 5+ years of direct Software Engineering experience
- At least 2 years in a Security Engineering or similar role
- At least 2 years of continuous experience with vulnerability testing, auditing or other engineering security functions
- Familiarity with common attack patterns and exploitation techniques
- Familiarity with threat modelling and risk identification techniques
- Experience with complex, large-scale distributed systems architectures
- Experience preventing, identifying and remediating system and software vulnerabilities
- Experience conducting vulnerability assessments, penetration testing and various security audits
- Candidates with extensive experience may be considered for a more senior role
Do you derive ultimate satisfaction from preventing exposure to as-yet-unknown vulnerabilities in bleeding edge technology? This is the role for you!
Click on "Want to Visit" to apply. Don't forget to brush up your Wantedly profile too!
Love for product
We offer users access to several cryptocurrencies making it conveni... Show more
Community engagement
Our product and our community are unified. We build products that p... Show more
Eliminates unnecessary meetings
We practice no meeting Wednesdays company-wide.
Basic info
Looking for
Software Engineer - Security
Job type
Full-time
Company info
Founder
Toby Hoenisch, Paul Kittiwongsunthorn, Michael Sperk, Julian Hosp
Founded on
June, 2015
Headcount
67 members
Industries
Financial Services / Insurance / IT (Internet/Mobile)
8 Eu Tong Sen Street, The Central, #24-89/90