Ready to be an influencer in marketing strategy? | Be our next Head of Social Media!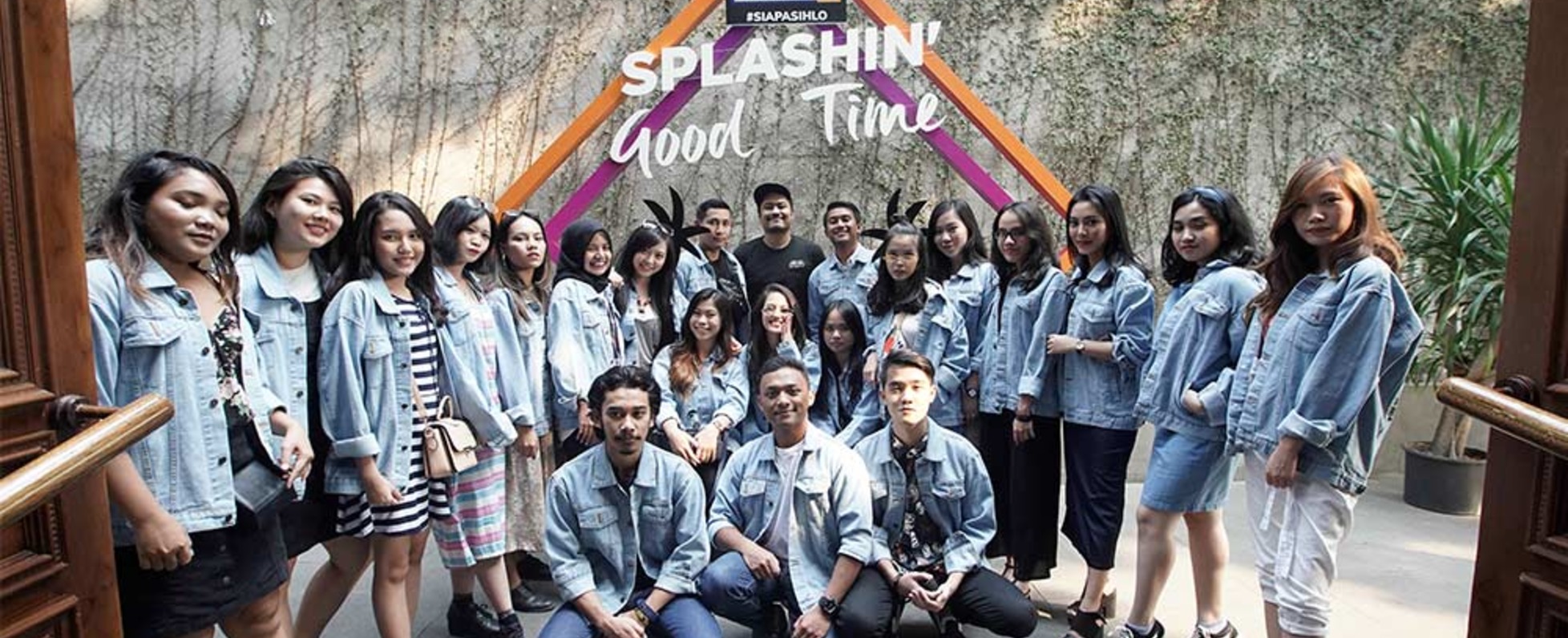 Zilingo is a commerce platform that is making the fashion and beauty supply chain more efficient through technology. Zilingo connects businesses across the entire supply chain and empowers them with everything they need to run a business - from design, product development, fabric procurement, manufacturing, cataloguing, marketing, inventory management, distribution, billing, customer service, working capital & trend forecasting.
By creating inclusive growth for businesses in fashion and beauty, Zilingo is democratising the industry and bringing the best value, the latest trends and the widest choice to fashion and beauty shoppers anytime, anywhere.
Zilingo is built on the core principle of creating value in the long-tail fashion and lifestyle market which is enormous, yet largely unorganised. With Zilingo, you can discover fashion from Chatuchak, Haji Lane and Pasar Baru and find local designers and indie labels, all in one place.
We're bringing together long-tail vendors that sell offline within markets and malls across Asia and provide them with a platform to grow their business. We are passionate about building a culture of micro entrepreneurship and offer sellers unprecedented access to buyers, free-of-cost access to analytics, speedy logistics and secure payments.
Being extremely tech driven, Zilingo utilises Katana (our proprietary tech platform) and advanced AI to create an unparalleled user experience for both our customers and our sellers.
We've grown exponentially on the back of this platform strategy, making us one of the most successful and fastest growing startups in all of Asia. Headquartered in Singapore, we have offices in Thailand, Indonesia, Philippines, Hong Kong, Australia, New York and India.
Zilingo is looking for a creative, out-of-the-box marketer who can take ownership of Zilingo's global social media marketing efforts. We are looking for someone who can ideate and execute
social media and influencer marketing strategy on the ground.
You will be resposible for:
● Create a social media strategy that is millennial, aspirational and inherently viral for accelerated growth
● Ideate on winning campaigns and manage social media and influencer marketing campaigns regionally and in our local markets (Indonesia, Thailand, Singapore)
● Brainstorm and help execute growth hacks to accelerate branding campaigns for all of Zilingo's key lines of business
● Coordinate closely with the local Marketing Heads and Country Managers to align local marketing activities with the company's brand strategy and provide support whenever required.
● Plan and execute influencer marketing events, coordinating with content producers, influencer agencies, event agencies and the Zilingo team
● Establish and maintain strong relationships with influencers and media to spread word of mouth adoption, PR buzz and drive transactions
● Come up with innovative ways to collaborate with influencers for social media and to drive sales
● Keep track of Zilingo's brand position and study user behaviour against in-house content, vs competitor strategy.
● Hire, train and mentor a junior team of freelancers and in-house creators to ensure scheduling, reporting, content production, trend analysis and more is done at both local and regional level for each Zilingo business
● Evaluate social media and influencer marketing campaigns and maintain monthly reports with a data-driven, result-oriented approach
You must have:
● Creative thinker and problem solver – enjoys generating innovative ideas and solutions, devising new and exciting ways to engage audiences
● Excellent time management - able to stay calm under pressure whilst working quickly and being able to deliver on tight deadlines
● Detail oriented – spots mistakes and takes pride in their work
● Comfortable working with celebrities, influencers and fashion personalities
● Comfortable working in multicultural, multilingual environment
● Ready to work on new, previously untested initiatives and is not deterred by failure
● Will drive projects independently and readily take responsibility
● Be an excellent communicator and people-oriented person who enjoys teamwork and working in a collaborative environment
● BA/BS degree in related field
● Prior experience in social media and KOL marketing
● Knowledge & experience in media buying and planning (not mandatory)
● Must have good understanding of social media, audience community, trends, etc.
● Must be able to work in extremely fast-paced environment
● Must be able to handle multiple tasks simultaneously
● Prior experience in e-commerce would be a plus
If you have the passion and ambition, let's build the next big thing together. Click "Want To Visit" to apply.
Basic info
Looking for
Head of Social Media
Job type
Full-time