Be our next Assistant Manager! | Bring GrabFood to a level playing field!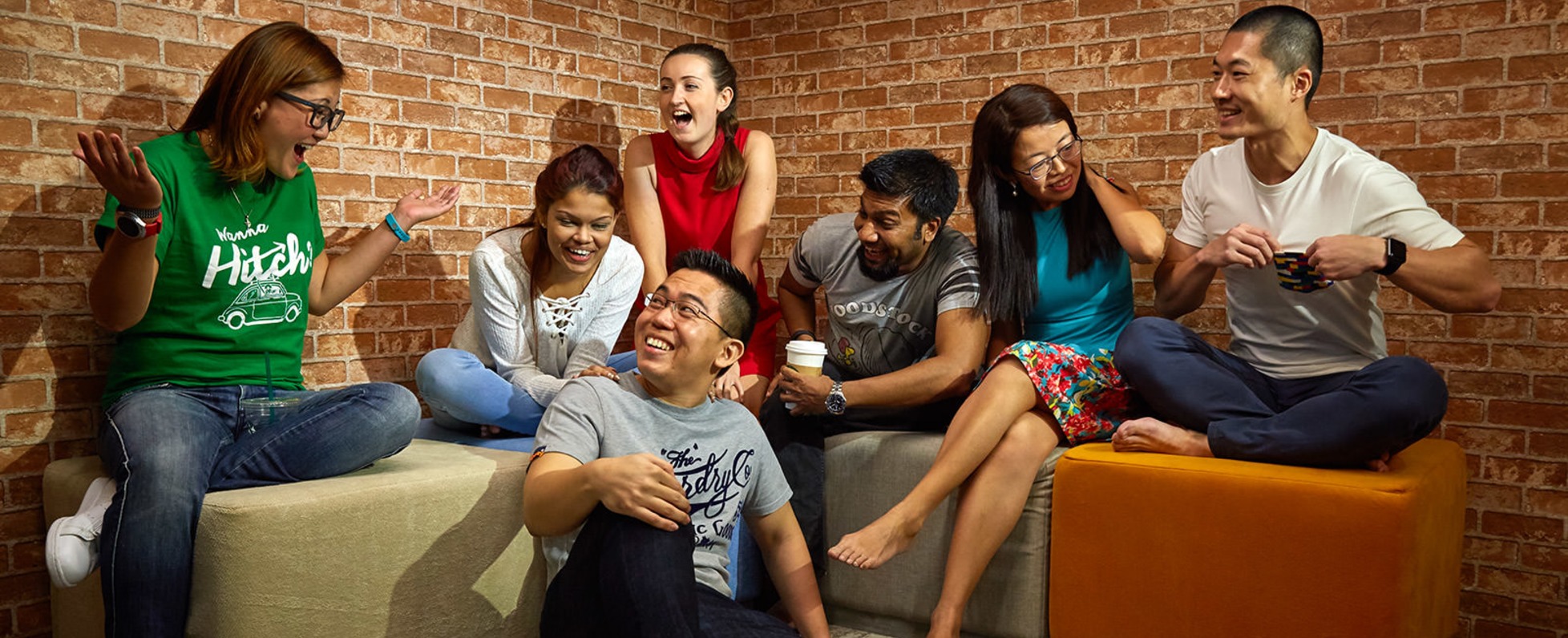 Grab is more than just the leading ride-hailing and mobile payments platform in Southeast Asia.
We use data and technology to improve everything from transportation to payments across a region of more than 620 million people. Working with governments, drivers, passengers, and the community, we aim to unlock the true potential of the region by solving problems that hinder progress.
At Grab, we have always tried to solve real world transportation problems. But even from the very beginning, we realised just finding the solution is not enough. To actually bring them to life, requires more.
Sure, we have the technology. But we still need to bring passengers and drivers together. We need to work with communities and governments. And we need to learn from the diverse peoples and cultures of Southeast Asia.
And the only way we can do all that, is together with you.
The goals we've set for ourselves aren't easy to achieve. But we believe one day soon, every single person in Southeast Asia will be able to travel safely, comfortably, and easily to work, to college, and to tea with a few friends.
With every single day that passes, we're more certain of it. Because we have you to help get us there. That's what Grab is really about. Bringing people together to make life better for all. Forward Together.
Lead the eaters market of the GrabFood marketing team, adhering to the overall GrabFood strategy and helping to drive the business forward.
You will plan, coordinate, and execute food marketing campaigns that are aligned with company-wide objectives, as well as budget management and target tracking. The sub-vertical is split into Drivers, Merchants, and Eaters.
You will be accountable for the Eaters market under the food business and will have to work closely with business leads for alignment on marketing.
The day-to-day activities:
- Drive the growth of the GrabFood business across all target segments via acquisition and retention initiatives
- Responsible for the end-to-end design and execution of strategic campaigns including concept ideation, media and demand planning, go-to-market strategy and budget planning
- Manage reporting and analysis across food campaigns, using data to drive better campaigns through a test and learn approach.
- Work with all key stakeholders and supporting functions (internal and external) to deliver high-quality work for creative, PR, media buying, events​,​ etc. for Grab.
- Work with our marketing analytics and consumer research teams to drive insight into how consumers are using our platform and translate these insights into innovative campaigns.
The must haves:
- Excellent proficiency in MS Excel and Powerpoint
- Familiar with the entire marketing mix – you have a good knowledge of how and when to leverage different marketing channels from above-the-line and below-the-line communications for brand activation.
- Excellent knowledge of the Singapore market, deep understanding of consumer insights and media landscape.
- Able to make data-informed decisions for a marketing plan. Proven track record of utilizing data in forming innovative and interesting ideas that are successfully operationalized into impactful marketing campaign execution.
- Knack for identifying great marketing creative. You work well with creative people, knowing how they need to be briefed and managed in order to deliver the most impactful creative work.
- Willingness to drive growth and able to embrace and tackle challenges.
Are you a self-motivated individual who can perform under pressure in a dynamic, fast-paced environment? Join our Grab Family Today! Click on "Want To VIsit".
Basic info
Looking for
Assistant Manager, GrabFood Marketing
Job type
Full-time