We invite you to step to the plate and take on this opportunity as our Client Account Manager!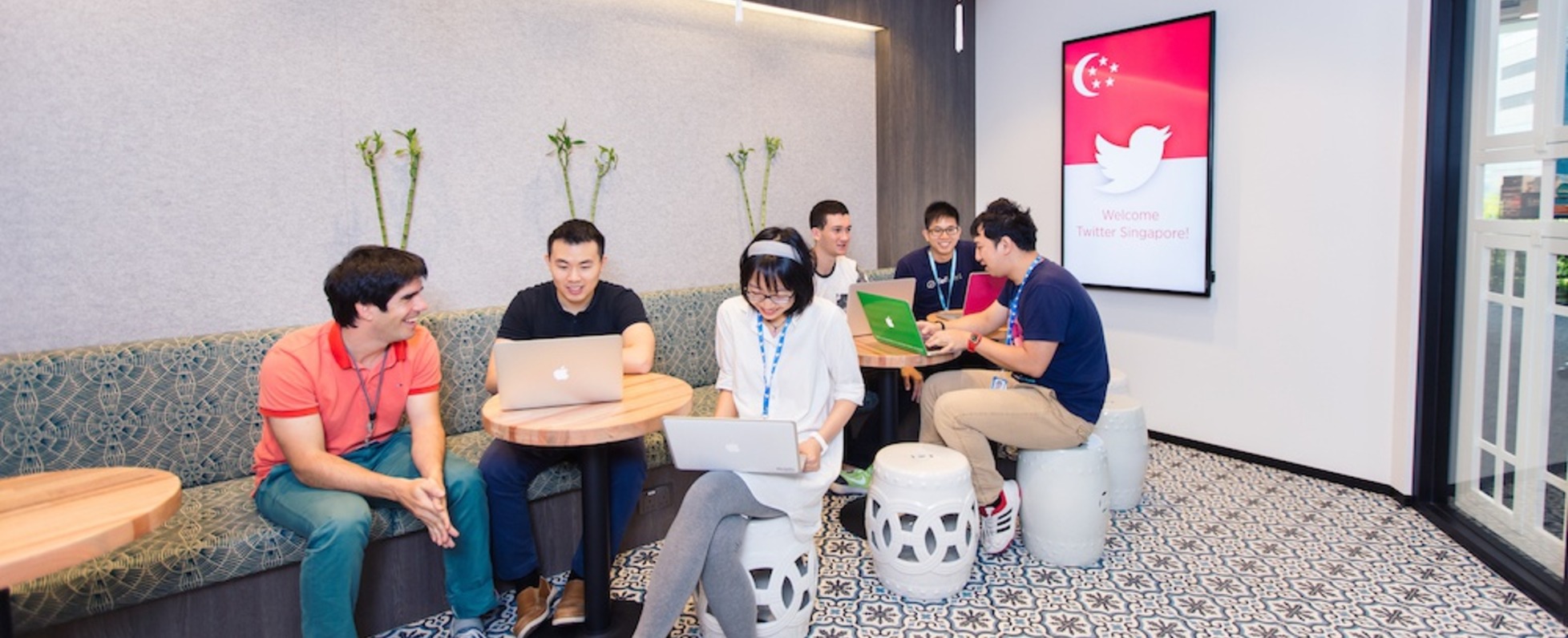 At Twitter, we're shaking things up. The Twitter Intersectionality, Culture and Diversity Team (ICD) launched the #GrowTogether strategy in September 2017. Our mission is to power positive global change by fostering respectful conversations, creating deeper human connections, and encouraging diverse interactions among individuals and teams, across our organization, and on the platform resulting in a more globally inclusive culture and more globally diverse workforce.
We're building a platform where all voices can be heard, creating fun ways for people to express themselves, and growing our business in a way that makes us proud.
We innovate, experiment, and move at a fast pace. We're a learning organization with a growth mindset, and we're always looking for ways to improve our product and ourselves.
We're more alike than we think. But, we're also pretty complex. We come from families and communities with varied interests, viewpoints, and backgrounds which all weave together to make us, us.
We all gravitate to places where we can be our true selves. An inclusive culture is important in the workplace, and beyond. So, just be you. We respect it.
Review the complete list of Twitter's Affinity Groups and Business Resource Groups, their individual missions, and details on how to get involved.
Creating a diverse workforce takes teamwork! We're learning and respecting our intersectionality and building a culture we can all take part in. The rest is up to every Tweep to make it happen.
Twitter has changed the way people communicate. Now we have a substantial opportunity to change how marketers interact with our rapidly growing user base.
Twitter is creating a world-class team of media professionals, and seeking an experienced Account Manager to develop our business with advertisers and their agencies.
You will be..
- Collaborating with Fortune 500 advertisers to understand their objectives, recommending best practices, and developing effective campaigns
- Educate and consult to demonstrate how to use Twitter's advertising products, best practices, how to develop effective campaigns
- Executing, optimizing, and analyzing advertising programs using internal tools and dashboards
- Resolving campaign issues in a timely and productive manner, and identifying and implementing process improvements
- Managing contracts and renewals, and assisting our Sales
- Finance organization with payables and collections
- Providing feedback to our product and tools teams to help us scale our advertising platform
- Mentoring new team members as our organization grows
You should posses..
- 6+ years of experience managing digital marketing programs for advertisers or their agencies.
- Demonstrated ability to create, develop, and enhance customer relationships.
- Ability to manage large customer relationships and manage through conflict, driving groups to collective business decision.
- Proven track record translating marketing objectives into results for advertisers.
- Demonstrated experience effectively optimizing marketing campaigns by analyzing performance and recommending adjustments to key performance drivers.
- Excellent communication and presentation skills, attention to detail, and a bias for proactively resolving issues.
- Aptitude, creativity, and a preference for working in small, collaborative teams with minimal supervision.
- Must have strong understanding of digital marketplace and understanding of the competitive landscape in which we operate.
- A passion for Twitter and our mission.
- BA / BS degree.
If you're an enthusiastic Twitter user with relevant account management experience, analytical skills, and a passion for learning, we invite you to talk to us about our advertising sales organization at Twitter, Inc.
Click "Want To Visit" and join our high dynamic team NOW!
Basic info
Looking for
Client Account Manager, Greater China (Singapore)
Job type
Full-time