Be a part of something BIG! | Be our Next Client Partner TODAY!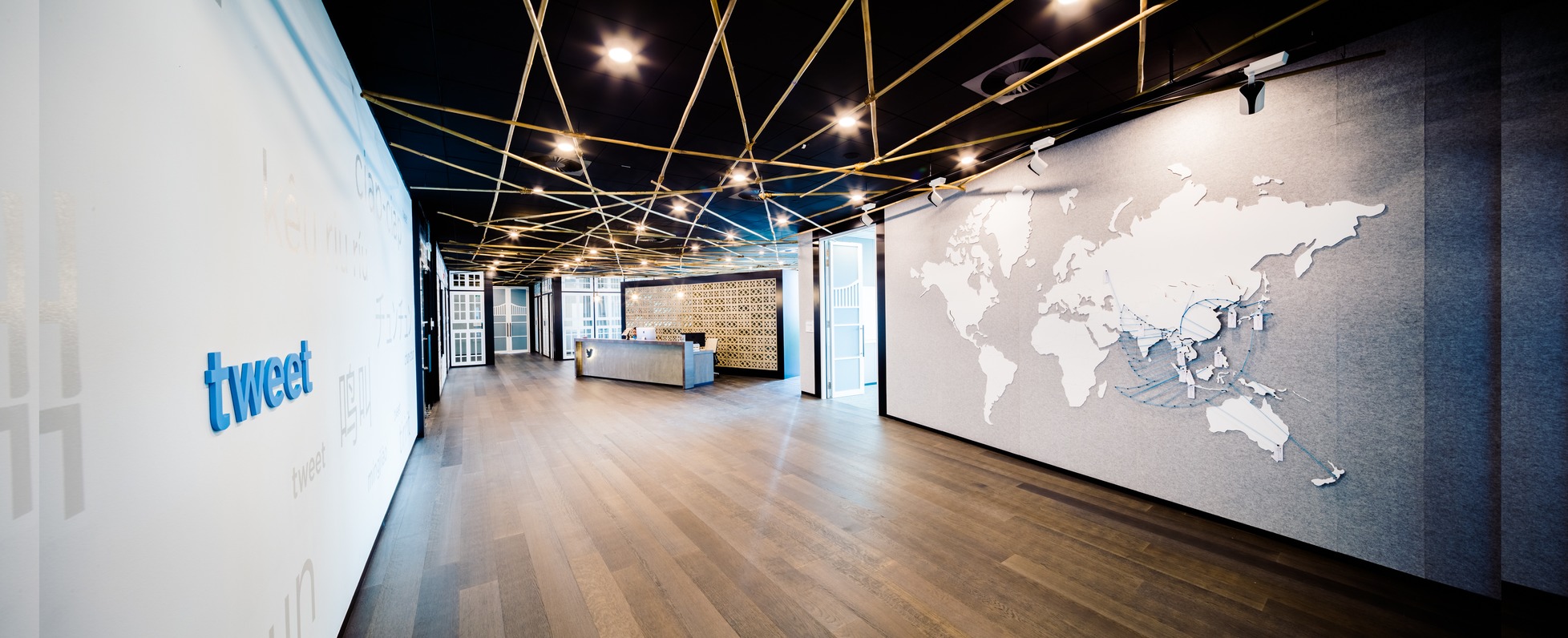 Kayla Wong

Recruiter
At Twitter, we're shaking things up. The Twitter Intersectionality, Culture and Diversity Team (ICD) launched the #GrowTogether strategy in September 2017. Our mission is to power positive global change by fostering respectful conversations, creating deeper human connections, and encouraging diverse interactions among individuals and teams, across our organization, and on the platform resulting in a more globally inclusive culture and more globally diverse workforce.
We're building a platform where all voices can be heard, creating fun ways for people to express themselves, and growing our business in a way that makes us proud.
We innovate, experiment, and move at a fast pace. We're a learning organization with a growth mindset, and we're always looking for ways to improve our product and ourselves.
We're more alike than we think. But, we're also pretty complex. We come from families and communities with varied interests, viewpoints, and backgrounds which all weave together to make us, us.
We all gravitate to places where we can be our true selves. An inclusive culture is important in the workplace, and beyond. So, just be you. We respect it.
Review the complete list of Twitter's Affinity Groups and Business Resource Groups, their individual missions, and details on how to get involved.
Creating a diverse workforce takes teamwork! We're learning and respecting our intersectionality and building a culture we can all take part in. The rest is up to every Tweep to make it happen.
Twitter has changed the way people communicate. Now we have a substantial opportunity to change how marketers interact with our rapidly growing user base. Twitter is creating a world-class team of media professionals, and seeking an experienced Client Partner to develop our business with advertisers and their agencies.
This position is located in our office in Singapore and will require some travel to client and agency locations. The Client Partner reports to the Regional Sales Manager.
You will be expected to:
- Establish a collaborative business relationship between Twitter and Fortune 500 companies, and their marketing agencies
- Create consultative sales presentations to demonstrate how Twitter's advertising products can be leveraged to connect with consumers
- Help advertisers build and execute effective campaigns, measure results, and renew / up-sell to drive revenue growth
- Thought leadership – immersing yourself in the evolving social media landscape, and adapting to Twitter's ongoing product developments
- Mentoring new team members as our organization grows
You must have:
- 6-8 years of experience in digital media sales, working with - Fortune 500 companies and advertising agencies
- Established relationships with marketing decision makers at companies and agencies
- A track record demonstrating an ability to develop and grow a book of business
- Excellent communication and presentation skills
- Deep understanding of Twitter and the social media landscape, and opportunities for marketers
- Aptitude, creativity, and a preference for working in small, collaborative teams
- A passion for Twitter and our mission
- BA / BS degree
If you're an enthusiastic Twitter user with relevant experience and a passion for learning, we invite you to talk to us about our advertising sales organization at Twitter, Inc.
Click "Want To Visit" to Apply! Don't forget to brush up your Wantedly profile too!
Basic info
Looking for
Client Partner, Greater China
Job type
Full-time