Are you able to make value into data? | We are looking for our NEXT Data Scientist, APAC to join us!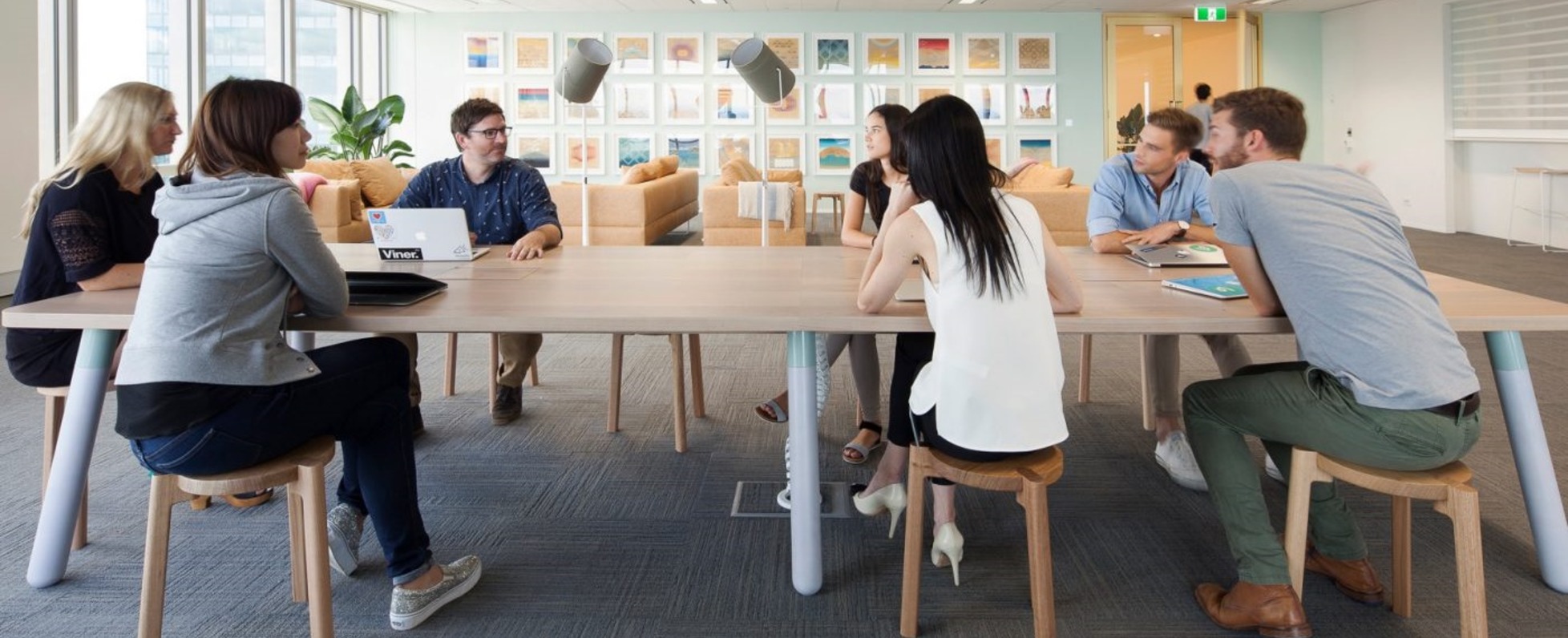 At Twitter, we're shaking things up. The Twitter Intersectionality, Culture and Diversity Team (ICD) launched the #GrowTogether strategy in September 2017. Our mission is to power positive global change by fostering respectful conversations, creating deeper human connections, and encouraging diverse interactions among individuals and teams, across our organization, and on the platform resulting in a more globally inclusive culture and more globally diverse workforce.
We're building a platform where all voices can be heard, creating fun ways for people to express themselves, and growing our business in a way that makes us proud.
We innovate, experiment, and move at a fast pace. We're a learning organization with a growth mindset, and we're always looking for ways to improve our product and ourselves.
We're more alike than we think. But, we're also pretty complex. We come from families and communities with varied interests, viewpoints, and backgrounds which all weave together to make us, us.
We all gravitate to places where we can be our true selves. An inclusive culture is important in the workplace, and beyond. So, just be you. We respect it.
Review the complete list of Twitter's Affinity Groups and Business Resource Groups, their individual missions, and details on how to get involved.
Creating a diverse workforce takes teamwork! We're learning and respecting our intersectionality and building a culture we can all take part in. The rest is up to every Tweep to make it happen.
We work on a mix of longer-term analysis (such as how can we be smarter about how we send emails and notifications to our users; or how can we measure the impact of various user acquisition efforts) and shorter-term tactical work (such as opportunity sizing for certain campaigns).
Your work with our large amounts of structured and unstructured data to understand how our users are using the product, and communicate these insights with stakeholders (product managers, executives, business decision makers etc).
We are considering candidates for both junior and experienced positions.
For more experienced hires, you will own important project areas from start to finish. That work includes defining an important roadmap of data science work and executing it. You are highly technical and hands on but you wear a product manager hat easily to make your projects successful.
If you...
- Care about people:
- Have fundamental respect for all people
- Are in awe of the ability to understand and help 100s of millions of people
You are excellent at:
- Extracting and transforming data from systems like Hadoop and SQL, using tools such as Pig, Scalding, Hive, Presto
- Exploring and visualizing data to drive insights
- Applying machine learning techniques for a variety of modeling and relevance problems involving users, their relationships, their - Tweets and their interests.
- Designing and implementing metrics that help teams focus on what to optimize for
- Understanding A/B testing and are able to statistically interpret experimental results
- Working with Product Managers, engineers and designers to understand where data can be helpful
- Transforming complicated problems into simpler, tractable ones
- Communicating with technical and non-technical stakeholders
You should have..
- Bachelor's, Master's or PhD degree in Computer Science, Statistics, Math, Engineering, or other quantitative discipline
- Some experience with one or more object oriented languages like Java, Scala, C++
- Some experience with scripting languages like Python or Ruby etc.
- Some experience with statistical programming environments like R or Matlab
Plus points..
- Experience with machine learning and large datasets and Map - Reduce architectures like Hadoop and open source data mining and machine learning projects
We seek to have a better understanding of how our users are engaging with our products. If you share the same value with us, join us today! Click "Want to Visit" and remember to brush up your Wantedly profile.
Basic info
Looking for
Data Scientist, APAC
Job type
Full-time