BUSINESS DEVELOPER with a passion for travel? Then we want you!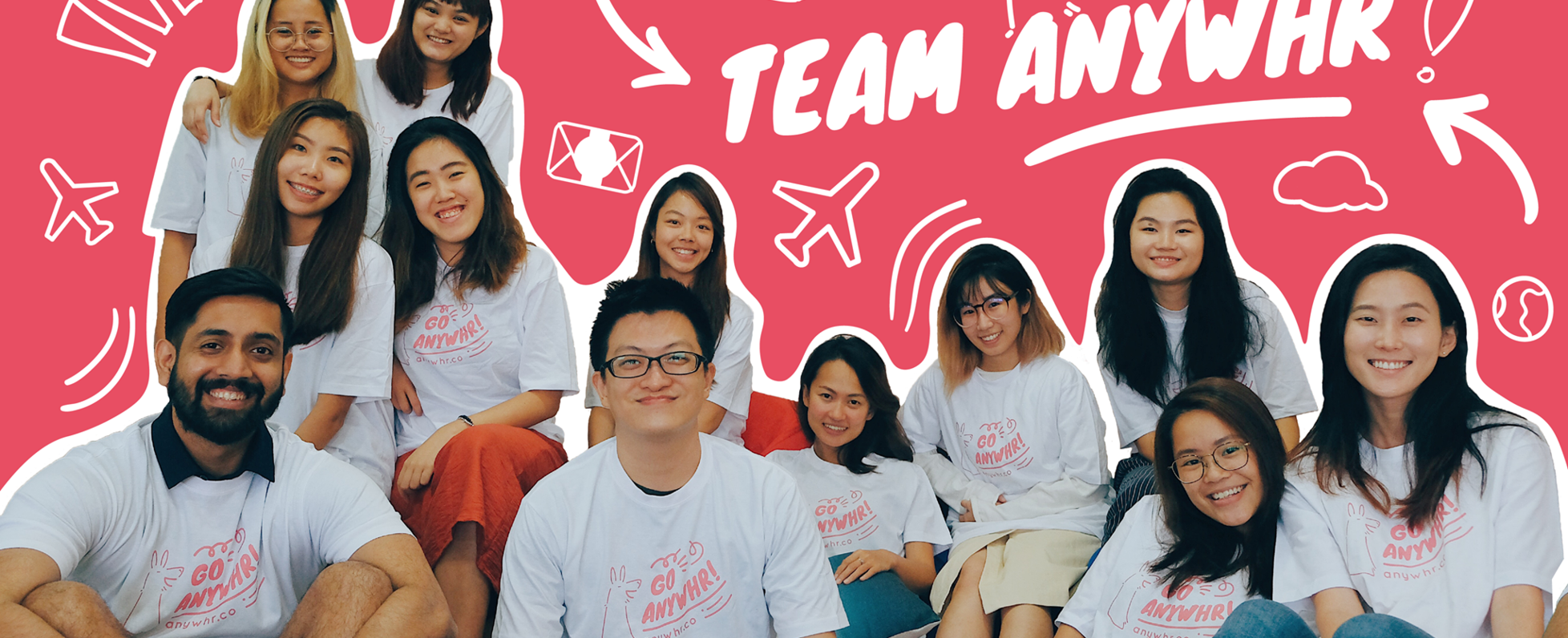 Anywhr is Asia's first surprise trip curator, sending travellers to uncharted destinations that they only discover at the airport. We arrange all flights and accommodation, leaving the exploration and discovery of your destination up to you.
Launched in January 2017, we have since sent hundreds of travellers to hundreds of destinations around the world. Each of these destinations are uncharted and lesser known, with few tourists. This is our promise to travellers, where we do not send them to over travelled tourist hot spots - gone are the Balis and Bangkoks. Our travellers travel like they mean it.
Too often, we choose our destinations based on what we already see on social media. We go where everyone else has been and travel has become an act of ticking things off a checklist of "to-dos", rushing for that iconic landmark that we just need to take a photo of.
Anywhr's mission is to change that. We want to help more people to explore and experience the true joy of discovery that travel brings, breaking out of the herd mentality of going to typical tourist spots to do typical mass tourism activities. We send you to destinations off the beaten track and hidden gems for you to discover. Stop going on recycled holidays, #goanywhr.
Your adventure with Anywhr in just 4 simple steps!
1. CHOOSING YOUR THEME : A location close to adrenaline, chill out, or local culture - your choice. It all depends on your travel style, so follow your heart.
2. THREE DAYS LATER YOU'LL RECEIVE A TEASER EMAIL CONTAINING : Location and time for departure, Weather forecast of your destination as well as packing tips!
3. 1 WEEK BEFORE YOUR TRIP, CHECK YOUR MAILBOX FOR ANYWHR MAIL : But don't open it yet! Unless you want to spoil the surprise. Open it only on your date of departure.
4. AT THE AIRPORT, OPEN YOUR ENVELOPE WHICH INCLUDED : Customized Travelogue, Local Currency, Themed Postcards.
We are looking for a Business Developer to play a critical role in Anywhr's business expansion. If you are quick, eloquent and a master in business processes, we would love to have a chat over coffee!
YOUR RESPONSIBILITIES:
The successful candidate will report to, and work closely with the Business Development Team to implement the following:
- Execute and adapt strategy to optimize top of the funnel and assist to close deals;
- Organize sales visits for the team to demonstrate and present Anywhr's services; 
- Maintains relationships with clients by providing support, information, and guidance throughout the sales cycle;
- Identifies business opportunities by identifying prospects and evaluating their position in the industry;
- Maintains strategic partnerships with organisations and agencies to promote the use of Anywhr's services;
- Identifies areas of improvements for the sales process by constant use of the service and by remaining current on industry trends, market activities, and competitors.
- Maintains professional and technical knowledge by attending educational workshops; reviewing professional publications and establishing personal networks;
- Contributes to team effort by accomplishing operational tasks as needed.
Bonus: LOVES travel
Basic info
Looking for
Business Developer
Job type
Full-time