WANTED! Advertising Operations Executive(APAC) | Enjoy a high level of autonomy environment!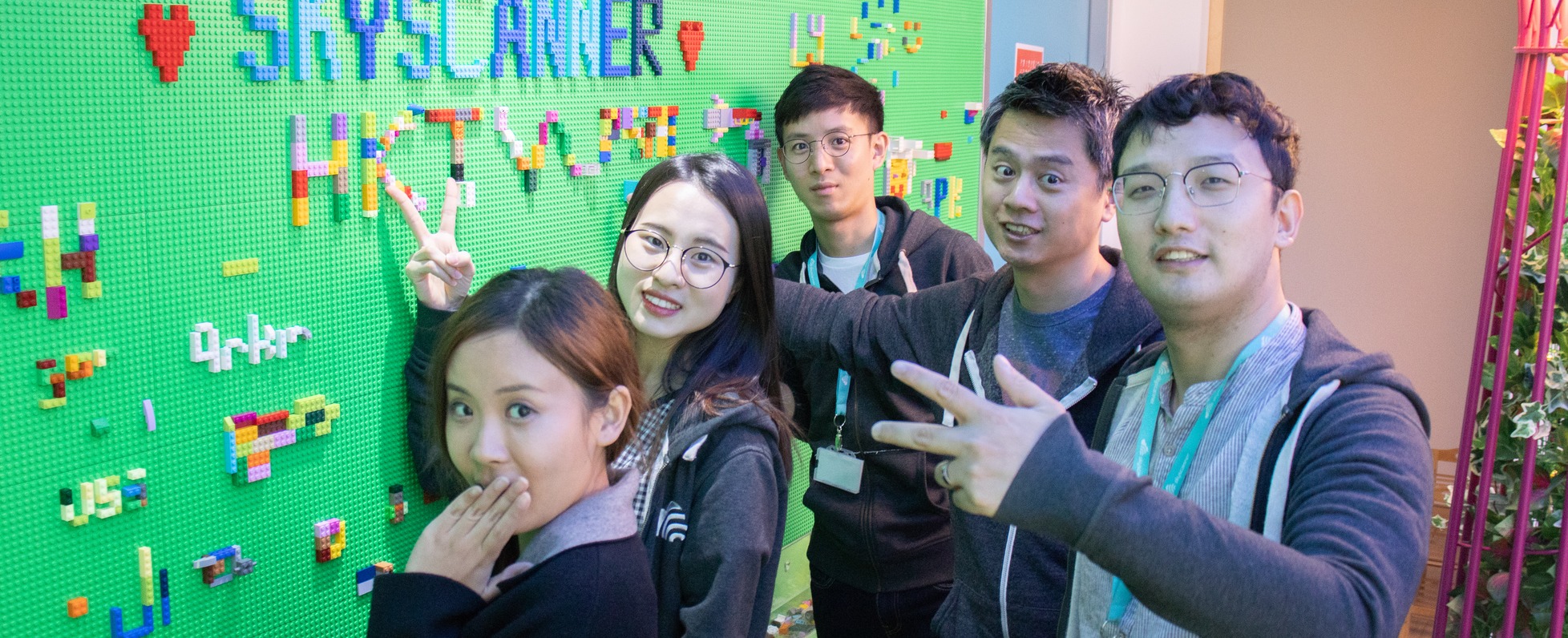 No description available.
We're here to solve travellers' problems. Together, we spread the Skyscanner word and continually look for new and compelling ways to connect with people, helping them make new discoveries.
Having evolved from a traditional marketing approach, we operate in growth squads (small teams with our own goals) and tribes (collections of squads working together). This way, we can work hand-in-hand with product, engineering and commercial to innovate, experiment and move fast.
Travel joy. It's what we're all about!
We all live in a perpetual state of wanderlust, with difference and distance coming together to create a tonic for the soul.
At Skyscanner, we put travellers at the heart of everything we do and we're obsessed with turning their travel dreams into reality. And we're only 1% done!
Today we're still changing the way people travel - but on a much larger scale. Whether it's a flight, hotel, train or car hire, we use our technology to connect more than 70 million travellers with what's possible and help them live new experiences each month.
Their journeys inspire us to keep moving. We've come a long way in a short time and we've got no plans to slow down. With more than 900 staff based in 10 offices around the world, we're continually creating even better experiences for travellers and striving towards our ambition to be the world's single most trusted travel app.
Founded in 2003, we employ over 1000 staff, with offices in Barcelona, Beijing, Budapest, Edinburgh, Glasgow, London, Miami, Palo Alto, Shenzhen, Singapore and Sofia. Skyscanner is part of the Ctrip group.
We are proud of what we do and the way we go about it, so it's really important that we look after and nurture our company culture.
At Skyscanner, we put the traveller first. If it doesn't work for them, it doesn't work for us. Share the same passion to create the very best experiences and, in return, we give you challenge, autonomy, development and reward.
We also know how important it is to strike a healthy balance so you can be at your best, own your role and make work, well, work for all of us.
We're looking for an Advertising Operations Executive to join our display advertising team in Singapore. You will be responsible for trafficking, managing and optimising display campaigns; dealing with all internal and external ad-related technical queries; and assisting our display sales team with any AdOps-related support.
What you can expect as Advertising Operations Executive:
- Set up and manage display campaigns for the APAC region
- Ensure full delivery across all display campaigns on a daily / weekly / monthly basis
- Run campaign delivery / performance reports
- Respond to any adops-related client / agency queries (eg. creative spec queries, reporting and tracking queries etc.)
- Troubleshoot any campaign issues (eg. third party ad serving tag issues / tracking issues etc.)
- Manage third party reporting discrepancies
- Liaise internally (with engineers/developers) and with external partners (eg. Google and networks) regarding any ad-related technical issues
- Run inventory forecasts for sales houses
- Assist the sales team with ad hoc reports / tasks (campaign reports; inventory forecast reports; sell-through reports)
- Assist with updating display documents if necessary (sales presentations, creative spec documents etc.)
- Set up and manage internal marketing / house ad campaigns
- Work closely with the global Traffic Manager on an on-going basis to implement and develop any new adops-related solutions to further support the APAC region
What we are looking for?
- Solid experience within a publisher environment
- A good level of understanding of, and experience within, the advertising operations field
- Experience trafficking, managing and optimising display campaigns
- Confidence in working with and interpreting raw data
- A good level of experience with ad serving technologies (preferably Doubleclick for Publishers)
- Experience working with clients / agencies
- Working knowledge of Excel and Confidence working with numbers
- Proficiency with the Doubleclick for Publishers ad serving system
- Experience with Google Analytics (and any other such web tracking analysis tools)
- Experience working with other publisher platforms / networks (eg. Google AdExchange / Google AdSense)
Skyscanner can offer you large-scale, complex problems where you can reach 60 million users. Sounds challenging for you? Join us Today! Simply click on "Want To Visit" and remember to brush up your Wantedly profile!
Basic info
Looking for
Advertising Operations Executive, APAC
Job type
Full-time
39 Robinson Road, #08-01 Robinson Point, 068911