Are you looking for opportunity to unleash your potential? Join us as our People Business Partner!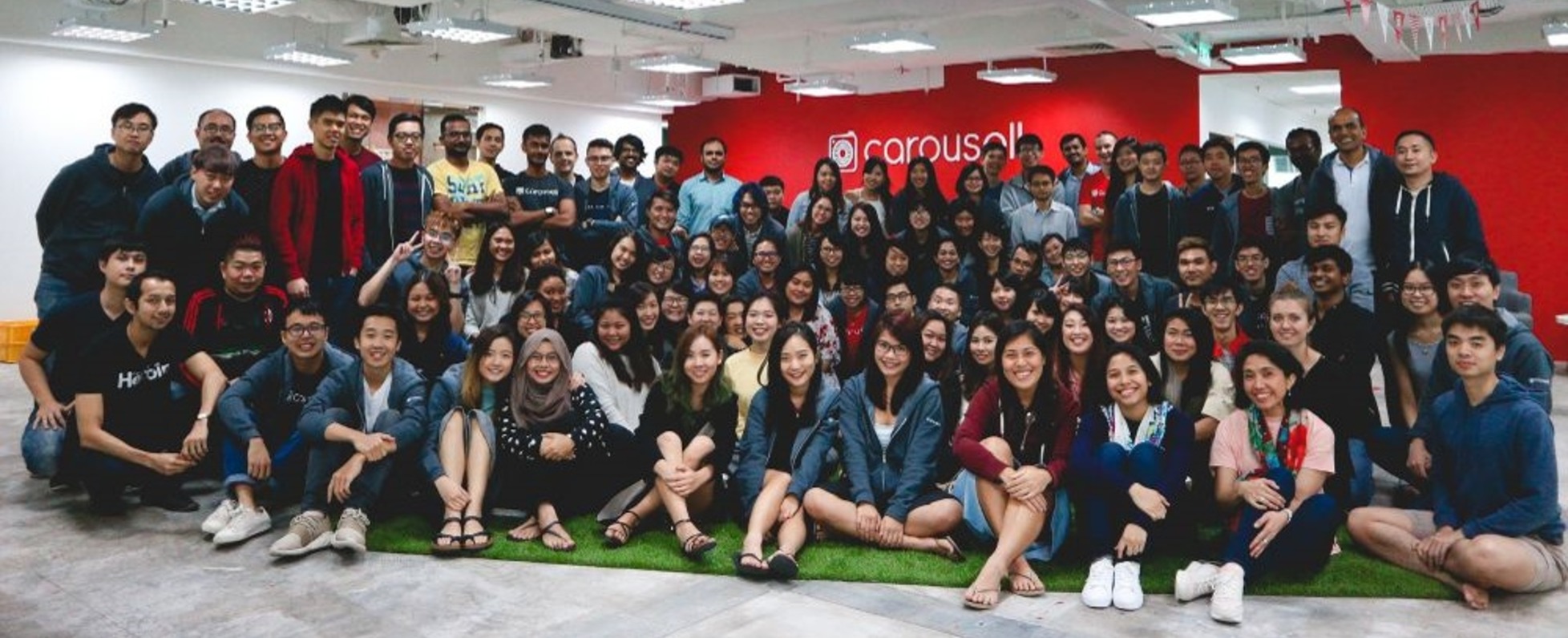 No description available.
Carousell is Southeast Asia's largest and fastest growing mobile marketplace, and a highly-rated iPhone & Android app that makes selling as simple as taking a photo. Backed by Sequoia Capital, Rakuten, Golden Gate Ventures, 500 Startups and other internationally renowned investors, the Carousell mission is to inspire the world to start selling.
With Carousell, we're building a mobile buying and selling experience that's as simple as texting or taking a photo. This opens up a world of opportunity for first-time sellers to participate in the sharing economy by monetising their new, preloved and unused items at home while connecting with fellow community members just like themselves.
One of the big reasons why our team is so aligned and passionate about what we do is because we all believe in the same core values. Here they are, exactly as they were when our co-founders first started the company.
1. Mission first
When faced with difficult decisions, always look to the mission. No single person's ego should come in the way of the mission.
2. Care deeply
We always ask how we can do better. And we go the extra mile to help and improve wherever possible.
3. Solve problems
Carousell was conceived because of our focus on solving problems. And this focus is what will keep us improving, always.
4. Be relentlessly resourceful
We do things that do not scale. And we work around constraints. We'll do whatever it takes to delight our community.
5. Stay humble
We are always less than 1% done. Our mission is to serve the world, and we want to make online selling accessible to every person who's connected to the internet.
We believe in taking risks, and really listening to the people who work for us. We believe in late nights at the coffee and throwing ideas back and forth over a cup of coffee.
People are the most important part of our company, and we make the time to have fun together. We have Family Friday's at the office, and we've had a lot of fun celebrating Christmas as well. Join the fun NOW!
We are looking to hire a People Business Partner to support our rapidly expanding global offices. Caring Deeply and Problem Solving is ingrained in Carousell culture and the People Business Partner embodies that to the core.
The PBP will play an active role in creating and implementing strategies and programs in support of both short and long-term business objectives.
You will be expected to:
- Understand business strategies and contribute to the implementation of aligning business and people programs
- Handles employee / labour relations matters, in addition to acting as a counsel to employees and managers in highly sensitive or complex situations.
- Implement proactive strategies to enable the organization to thrive through periods of change at scale
- Provide group and 1-on-1 coaching with managers and employees to support leadership development
- Consult and work with Managers and Employees on Performance Management
- Maintains in-depth knowledge of regional legal requirements related to day-to-day management of employees, reducing legal risks and ensuring regulatory compliance. Partners with the legal department as needed/required.
- Assists international employees with relocation matters

You need to have:
- 4-6 years in a generalist or business partner position
- Demonstrated competence in organizational development, coaching, compensation, and employee relations
- Deep professional and functional experience in several areas including Performance Management, Compensation & Benefits and/or Learning & Development
- Bachelor's degree in HR, Business Administration, Organizational Psychology, or related area preferred
Do you think you are able to support our employees and aids in fostering a proactive high performance culture? Let us hear you!
Click "Want To Visit" and don't forget to brush up your Wantedly profile!
Basic info
Looking for
People Business Partner
Job type
Full-time