Learning & Development Specialist WANTED! | Be part of our Young and Fast-expanding Organization!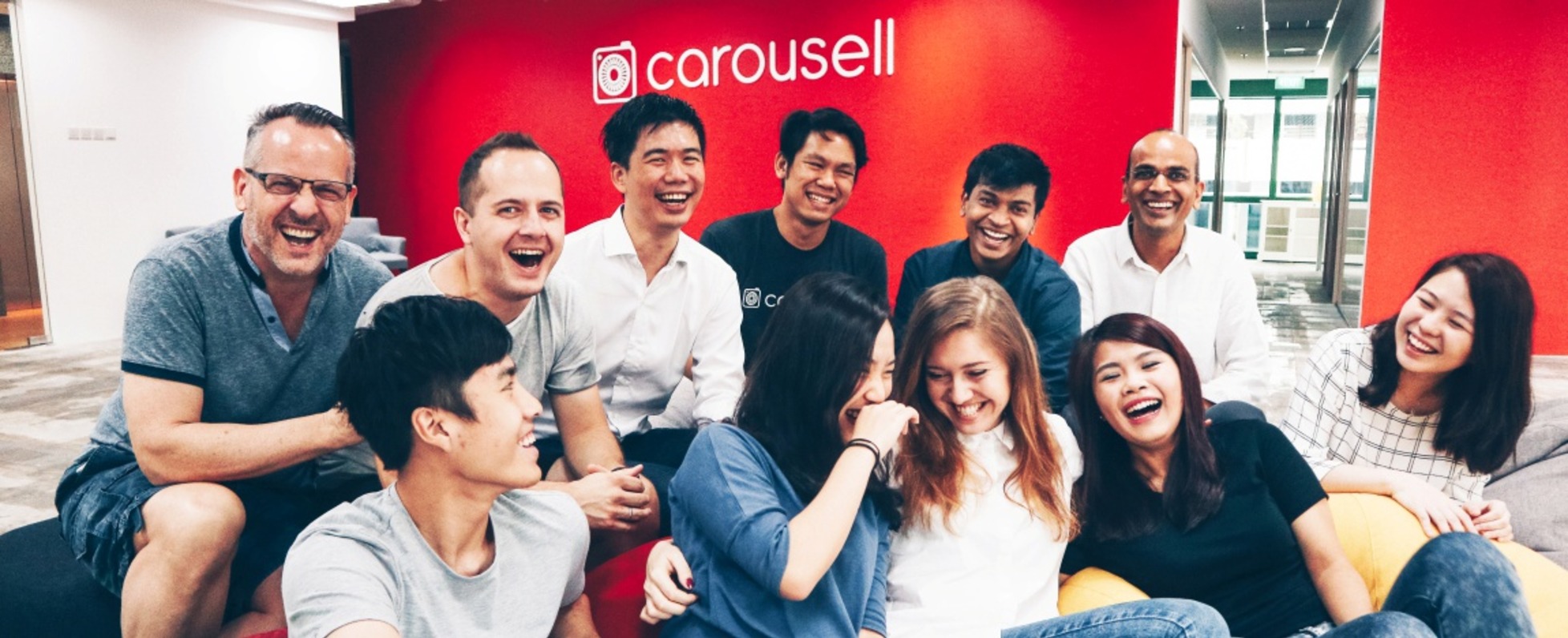 No description available.
Carousell is Southeast Asia's largest and fastest growing mobile marketplace, and a highly-rated iPhone & Android app that makes selling as simple as taking a photo. Backed by Sequoia Capital, Rakuten, Golden Gate Ventures, 500 Startups and other internationally renowned investors, the Carousell mission is to inspire the world to start selling.
With Carousell, we're building a mobile buying and selling experience that's as simple as texting or taking a photo. This opens up a world of opportunity for first-time sellers to participate in the sharing economy by monetising their new, preloved and unused items at home while connecting with fellow community members just like themselves.
One of the big reasons why our team is so aligned and passionate about what we do is because we all believe in the same core values. Here they are, exactly as they were when our co-founders first started the company.
1. Mission first
When faced with difficult decisions, always look to the mission. No single person's ego should come in the way of the mission.
2. Care deeply
We always ask how we can do better. And we go the extra mile to help and improve wherever possible.
3. Solve problems
Carousell was conceived because of our focus on solving problems. And this focus is what will keep us improving, always.
4. Be relentlessly resourceful
We do things that do not scale. And we work around constraints. We'll do whatever it takes to delight our community.
5. Stay humble
We are always less than 1% done. Our mission is to serve the world, and we want to make online selling accessible to every person who's connected to the internet.
We believe in taking risks, and really listening to the people who work for us. We believe in late nights at the coffee and throwing ideas back and forth over a cup of coffee.
People are the most important part of our company, and we make the time to have fun together. We have Family Friday's at the office, and we've had a lot of fun celebrating Christmas as well. Join the fun NOW!
We are looking to hire a L&D Specialist to continue building our high performance culture. This role is integral in our L&D efforts to support and train our passionate CarouFam to grow in their careers. This role will work directly with the Head of People Operations to create and execute a multi year learning strategy.
You will be expected to:
- Partner with our Head of People Operations to build L&D strategies that support the scaling organization while building high performing teams
- Research, design and develop materials for classroom and online training (course outlines, participant handbook, guides and training resources) in line with company training needs
- Conduct, deliver and facilitate training programs and activities such as Manager Training, Leadership Development and Workplace Effectiveness Programs
- Evaluate training programs to ensure the curriculum and delivery methodology is effective in achieving learning objectives and transfer of skills back to the workplace
- Provide training consultancy to internal customers to identify and deliver performance solutions in response to training and HR issues within departments
- Source and identify good external training vendors and institutions to support the implementation of company training
- Create, manage and maintain an internal Learning Management System
- Lead and/or participate in training/HR related projects and activities

You must have:
- A recognized university degree/diploma in Training or HR related discipline
- 5 years of Learning and Development experience with minimum 2 years of experience in management training in large multinational organizations
- Strong verbal and written communication skills
- Experience in conducting needs analysis, curriculum development, training delivery and evaluation techniques and/or - Learning and Development consulting experience
- Experience in designing, developing and delivering train-the-trainers' program
- Proficient in using all things Google to deliver courseware and presentation decks
Having the desire to build your own L&D program and see the success of your work? Let us hear from you! Simply click on "Want to Visit" NOW!
Basic info
Looking for
Learning & Development Specialist
Job type
Full-time