Are you a Perfectionist who love challenges? Be our next Marketplace Quality Specialist, SG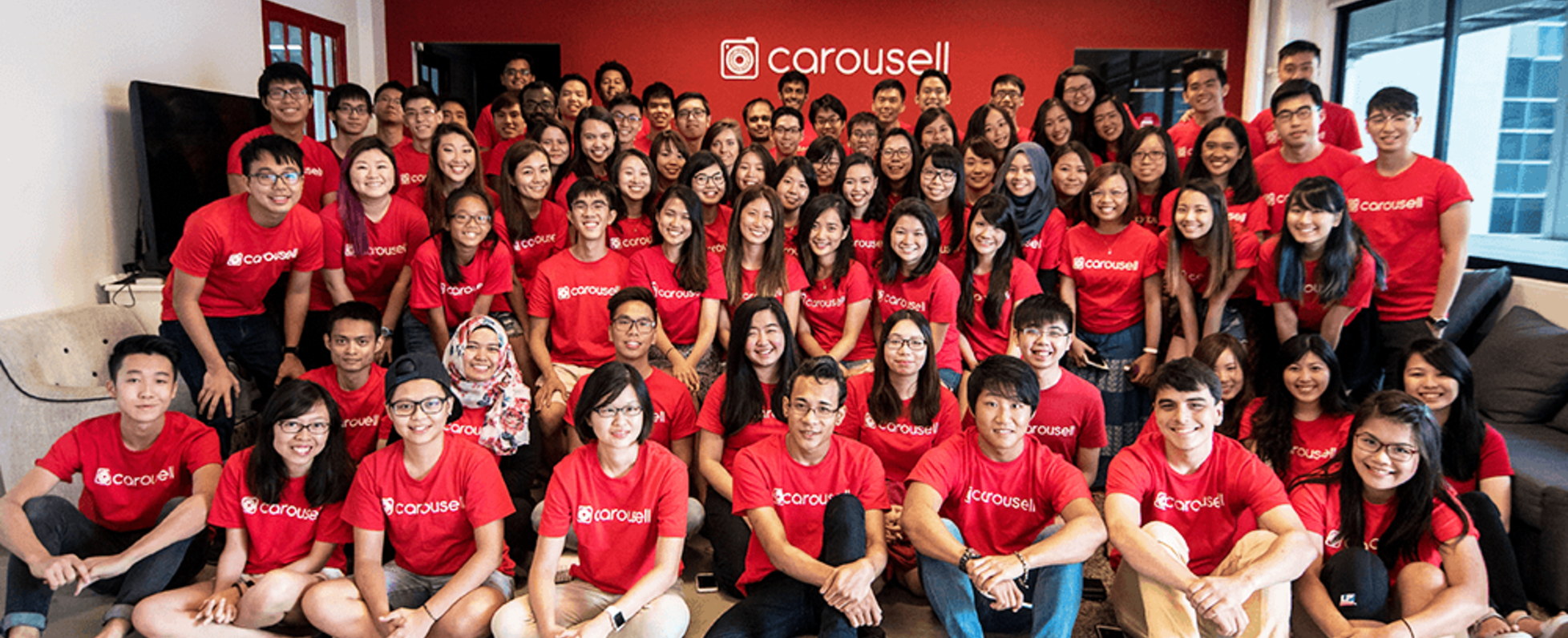 No description available.
Carousell is Southeast Asia's largest and fastest growing mobile marketplace, and a highly-rated iPhone & Android app that makes selling as simple as taking a photo. Backed by Sequoia Capital, Rakuten, Golden Gate Ventures, 500 Startups and other internationally renowned investors, the Carousell mission is to inspire the world to start selling.
With Carousell, we're building a mobile buying and selling experience that's as simple as texting or taking a photo. This opens up a world of opportunity for first-time sellers to participate in the sharing economy by monetising their new, preloved and unused items at home while connecting with fellow community members just like themselves.
One of the big reasons why our team is so aligned and passionate about what we do is because we all believe in the same core values. Here they are, exactly as they were when our co-founders first started the company.
1. Mission first
When faced with difficult decisions, always look to the mission. No single person's ego should come in the way of the mission.
2. Care deeply
We always ask how we can do better. And we go the extra mile to help and improve wherever possible.
3. Solve problems
Carousell was conceived because of our focus on solving problems. And this focus is what will keep us improving, always.
4. Be relentlessly resourceful
We do things that do not scale. And we work around constraints. We'll do whatever it takes to delight our community.
5. Stay humble
We are always less than 1% done. Our mission is to serve the world, and we want to make online selling accessible to every person who's connected to the internet.
We believe in taking risks, and really listening to the people who work for us. We believe in late nights at the coffee and throwing ideas back and forth over a cup of coffee.
People are the most important part of our company, and we make the time to have fun together. We have Family Friday's at the office, and we've had a lot of fun celebrating Christmas as well. Join the fun NOW!
We are looking for someone who loves challenges and seeks perfection to deliver the best experience to our users while ensuring Carousell marketplace abides by the local laws.
The Marketplace Operations team is the eyes and ears of the company. We assist users with their enquiries or when in doubt as well as educate our users with our guidelines and best practices towards successful transactions.
You will be responsible for delivering a marketplace that promotes successful transaction through moderation efforts, that includes both manual and automation approach.
You will:
- Work closely with Trust & Automation Product Team to build and improve our models through analysing patterns and trends, as well as gathering feedback.
- Manage the operations in the marketplace to assure the quality of content that leads to positive experience and successful transactions. This includes to:
-- Develop and refine manual moderation and automated systems and processes to efficiently and effectively address the content of poor quality or violates our policies and guidelines
-- Train and manage a moderation team to be knowledgeable of the workflows and efficient in their role to successfully deliver against the target
- Coordinate Carousell's marketplace policies, community guidelines and where applicable, Terms of Service, by working:
- Internally with the business, tech and legal teams to set and drive awareness of marketplace policies and guidelines, to deliver a positive experience for users
- Building relations with brand owners and regulatory agencies to understand and respect legal requirements
- Drive marketplace analysis, by working together with e.g. Data or Business Operations teams to:
-- Identify trends both on Carousell and in the market and actively solve for issues related to the quality of content
create and analyse reports on the marketplace and effectively present the information to the relevant stakeholders

You should have:
- 2-3 years of work experience in Operations or similar role
- Experience in managing moderation operations and quality issues
- Fluent in written and spoken English (a good command in Chinese would be an advantage)
- Ability to design and create systems and processes
- Excellent communication skills and strong writing ability
- Data-driven and passionate about solving problems through data
- Familiarity with data frameworks and tools (SQL, R or Excel)
- Inquisitive nature to discover and investigate trends or anomalies within the information presented
- Detail oriented and able to work efficiently in a fast-paced team environment
- Able to visualize and communicate findings and insights in a coherent and logical manner
- Collaborative; skilled working with cross-functional peers/teams
- Strong written and verbal communication skills; Able to guide conversations effectively.
- Time Management; Concentrates his/her efforts on priorities.
- Ability to multi-task and remain cool under pressure, organize and work with rapidly changing priorities
A love for tech and passionate to make a meaningful impact on the lives of people around you? We would like to hear from you! Click "Want To Visit" to join our dynamic team.
Basic info
Looking for
Marketplace Quality Specialist
Job type
Full-time