Are you able to push your boundaries to be the Next DevOps Engineer for TenX?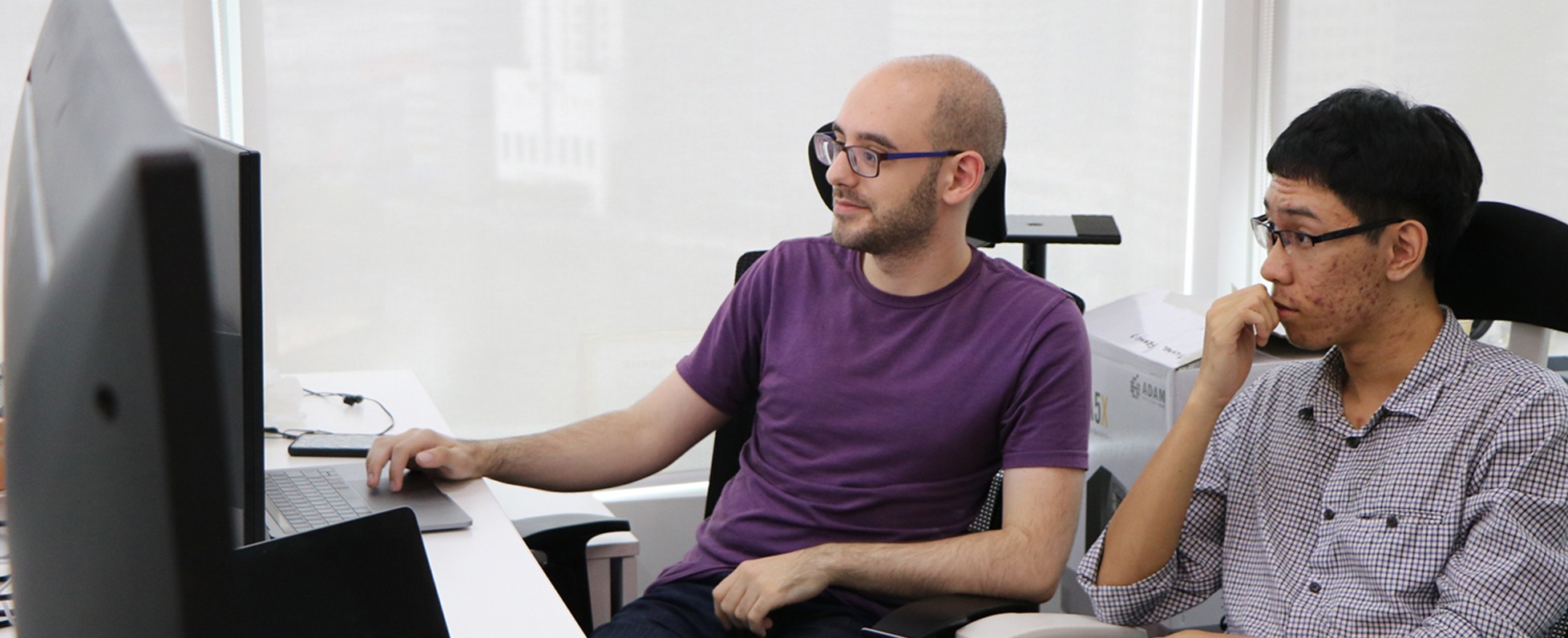 Recruits techies. Tries to be one. Sometimes fails horribly.

I'm responsible for the community management team and strategy of TenX. I believe in a decentralised future where the blockchain powers the internet of money for everyone. I am committed to make this a reality.

At TenX, I'm building our community of users from the ground up with a world class pr...
TenX was founded in June of 2015. Back then, the company was called OneBit, as we were still focusing only on Bitcoin. Our co-founders believe that the blockchain and cryptocurrency are the future of payments. They founded the company with a vision to have assets on the blockchain, available not only to industry insiders but to anyone in the world.
We are a Singapore-based blockchain company that makes cryptocurrencies instantly spendable anytime anywhere by giving people an opportunity to conveniently use their digital assets in everyday life.
At TenX, we are much more than just a crypto card company. We are building the fabric of the decentralised world. Our people are our greatest asset. We are devoted to building a work environment where our employees are empowered and motivated every single day.
Our shared mission and values
We believe that our people are our greatest asset. We believe in connecting anyone and anything to decentralised services.
We are building the very fabric of the decentralised future. We believe in challenging the status quo and being open to learning. We value innovation and taking on the initiative. It's not about being right but rather about having the right decision. We challenge directly because we care personally.
We are a growth-stage startup with a culture and environment to match. That means that you can expect to find a fast-paced environment, bleeding-edge technology, and a group of highly motivated self-starters collaborating to change the world.
Our people are our greatest asset. Our core values and culture are our guiding principles. We have Fun Fridays for the team to bond, weekly Town Halls with the founders and team off-sites and celebrations monthly.
Are you someone who value data-driven practices and have a track record of maintaining high web services?
Join our software engineering team as a DevOps Engineer, a technical role where your experience in deploying and ensuring the availability of complex software systems helps the team deliver success for our customers.
We're forward-looking and always looking for faster, better ways to get our code out while ensuring that reliability and scalability allow the business to meet our shared objectives.
As a DevOps Engineer, your primary job function is to…
- Own our continuous delivery platform,
- Be responsible for overall service availability. Your expertise in current best practices is as important as your ability to push boundaries in achieving a smooth path from build to customer consumption.
- Be responsible for uptime and overall performance of critical TenX services
- Own our CI/CD pipeline and implement automated build and test solutions
- Orchestrate changes to the live system using immutable infrastructure patterns
- Identify recurring problems and build solutions to address them
- Identify and build monitoring and alarm systems
- Consult with product managers and coach engineers on release and delivery processes
Ideal candidates are results-driven, professional, delivery-focussed, an excellent communicator and has a passion for bringing delight to our customers as well as..
• 5+ years of direct Software Engineering experience
• At least 2 years in a SRE, DevOps or similar role
• A Bachelor's degree in Computer Science/Engineering or related field
• CI/CD: Docker, GitHub, Terraform, CodeBuild
• AWS: S3, RDS, ECS, Fargate, Lambda, CloudFront, VPC, CodePipeline
• Programming: Node.js, Python, BASH, Rust (preferred)
• Networking: Linux networking, IPSEC, MPLS (preferred)
• OS: Linux
We offers a robust technical career path for our engineers, where senior technical staff may choose to contribute at a high level in an individual capacity and be recognised as leaders in their field. Click " Want To Visit" to apply!
Love for product
We offer users access to several cryptocurrencies making it conveni... Show more
Community engagement
Our product and our community are unified. We build products that p... Show more
Eliminates unnecessary meetings
We practice no meeting Wednesdays company-wide.
Basic info
Looking for
DevOps Engineer
Job type
Full-time
Company info
Founder
Toby Hoenisch, Paul Kittiwongsunthorn, Michael Sperk, Julian Hosp
Founded on
June, 2015
Headcount
67 members
Industries
Financial Services / Insurance / IT (Internet/Mobile)
8 Eu Tong Sen Street, The Central, #24-89/90