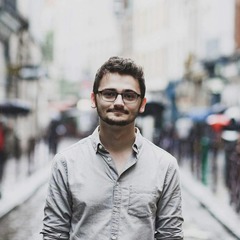 Mobile developper

Tokyo

Joined on 2017/05/30
Sign up to view full profile
Self introduction
My name is FAUQUEZ Rodolphe, i am a 26 years-old French currently working as a mobile engineer in Tokyo.

I graduated in end-2017 as 'Information systems manager' in CESI engineer school, in north of France. I was working as intern few time during my school formation.

My first real mobile experience was at 'Inicio' company, I worked 2 months alone into 2 Android applications, which are job finder helper for the same company. Then, for my second internship, i was working again as Android developer at 'Groww', a new startup which purpose a gardener tool in Android, for 4 months.

Finally, as last required internship before graduation, i worked 6 months as mobile developer at 'Services Nomades', a mobile apps specialized company. I developed the android native version of 'MyFavoreat', a french cooking/recipes application released in both Playstore and Appstore. I also worked on updates for the IOS native part, and another applications for other customers. I also worked for them for 3 months as company employee after the end of this internship, before moving in Japan.

I'm currently working as a react-native engineer at 'JMDC', in Tokyo. My tasks are to maintain existing production 'Clintal', a medical app and developing another new one, and then managing all the mobile CI process, from code to App stores.

For more informations concerning my skills, you can also refer to my CV and my portfolio i added in "Links" .

I can communicate of course in French as french native, and English without problems. Concerning Japanese language, i'm a beginner but i try to improve my skills the best i can!
Projects
4rd year school project

Project about sending parcel to an another center of my school. The parcel contained an Arduino and lot of sensors (gps, humidity, gyroscope etc), and we had to fit datas in our nosql database from the parcel we receive from an another center. The datas were showed into a google map like software. Inside a team of 4 people.

2016-4 - 2016-4

SFRBusiness project

Development in 2016 of an Android application to simplify wireless coverage studies reporting on sites.

2016-1 - 2016-3

3rd year school project

Development in one week of an Android native application guide for Le Puy Du Fou theme park. Use of web services and Java EE. Inside a team of 3 people.

2015-5 - 2015-5

3rd year school project

Study and development of a prototype of an interactive UI on Android, about an idea of automatic wheelchair powered by an NFC chip grid. Inside a team of 4 people.

2014-10 - 2015-1
Education
Developement Engineering

Currently in the fifth year of graduate software engineering, in Arras. Advanced programming and management learning.

2017-09

High level technician, development

BTS (High level tech) programming graduation, in Valenciennes. I realized three internship of 1 month each.

2014-06

High school degree, electronics and numerics

Baccalauréat (High school degree) in electronics and numerics systems, in Cambrai. I realized 5 internships of 1 month each.

2011-06
Languages
English

Professional

French

Native
Tools used
Recommendations
No recommendations