Create + Achieve Marketing Campaigns and Activations with SG Story!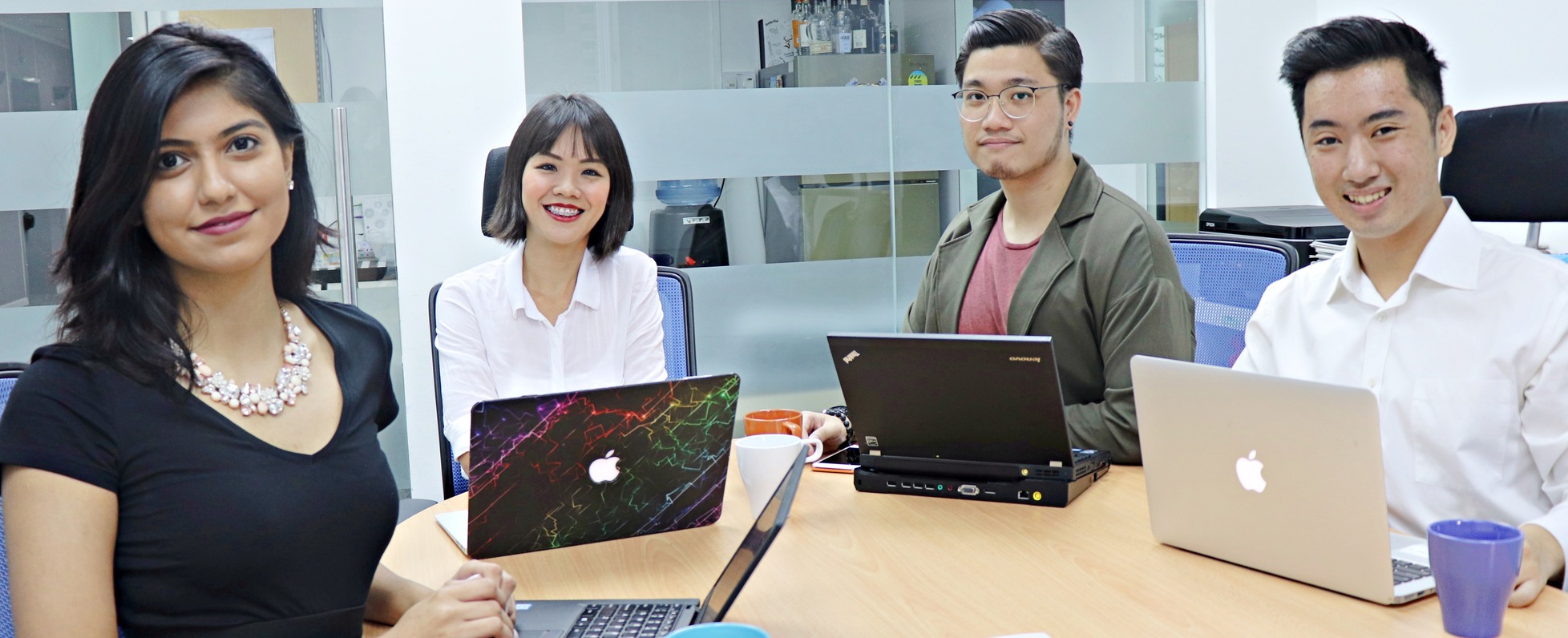 A marketeer with more than 18 years of cross-industry and cross-discipline experience in public relations, communications and marketing. Able to understand the big picture, strategise and follow-through with execution for sustainable results and competitive advantage for the companies I work with
Established in June 2012, we serve as a hub for strategy, content and marketing communications.
Our client portfolio covers diverse areas including personal and enterprise technology, hospitality, travel and retail.
We believe that marketing and communications can be used as a catalyst and lever to help brands and their audiences connect in a positive relationship.
Our team has both local and international experience in communications, targeting and influencing a brand's audience such as end customers, traditional media, social media and trade channels.
We work with our clients to reach out, connect and engage with their target audiences and customers. Our goal is to help our clients make informed decisions about communications, public relations and audience engagement!
SG Story welcomes passionate talents to join our performance-driven audience activation team.
You will be working collaboratively with your team mates to create, manage and execute marketing and/or communications campaigns for our clients.
Roles and responsibilities:
• Story-telling through content development – Content management of all types of materials including executive Q&As, key messages, media support documents, web content, etc
• Campaign support - Collaborate in a team to execute on multi-channel and integrated marketing communications campaigns
• Media relations -- responsible for all components from start to finish: identifying the story/news angle, creating the release, pitching to local/regional/international media and bloggers, complete management of executive interview/media briefings, etc.
• Social Media – Operations including content development and editorial calendar planning and scheduling to drive fan base growth, engagement and awareness of brand
Desired skills and qualifications:
• Degree/diploma in marketing, communications or equivalent
• Independent self-starter, equipped with a good attitude and willingness to learn new skill-sets, competencies and tools
• Excellent research and writing skills. Candidates will be required to take a writing test.
• Ability to contribute to execution of communication programmes
• The ability to converse fluently in Mandarin/Bahasa Malay/Tamil is an added advantage. Previous experience as a journalist or a blogger will be viewed positively
Basic info
Looking for
Associate
Job type
Full-time
Company info
Industries
Consulting / Survey / Media / Publishing / Advertising