Software Architect | Architect the future of our data economy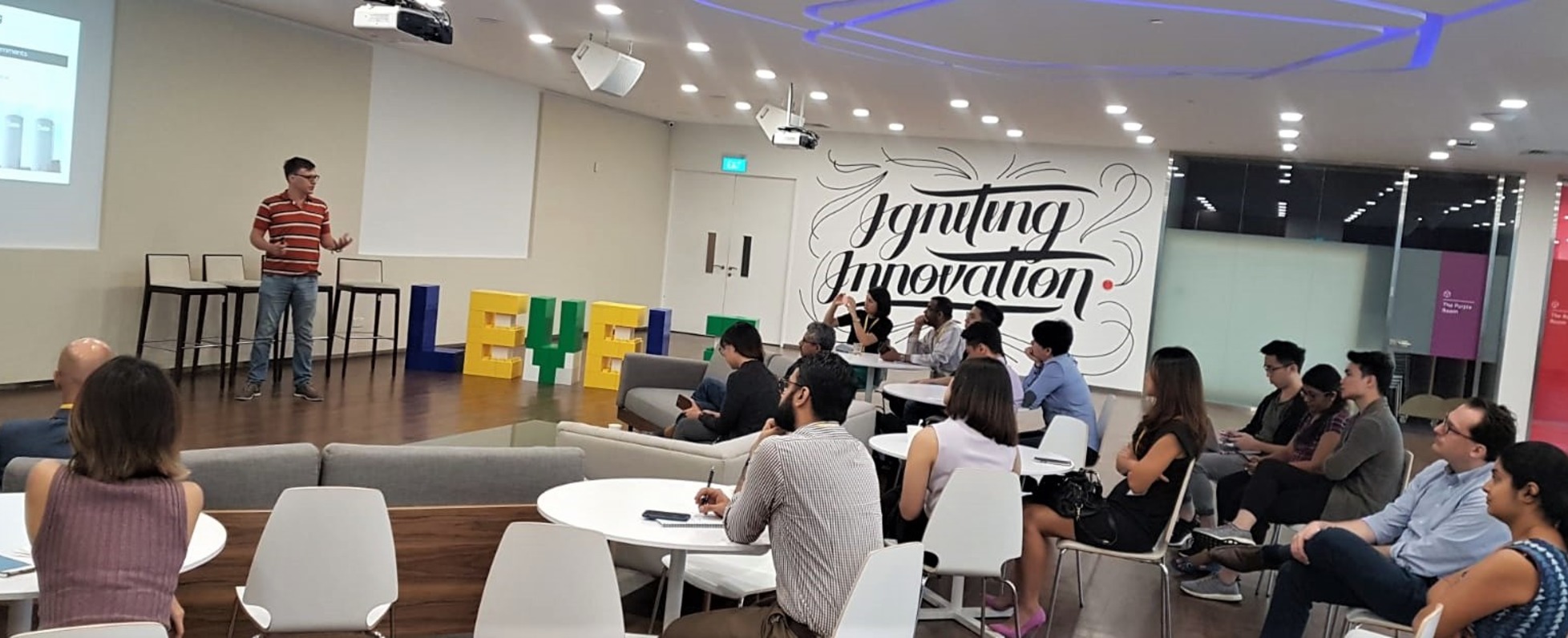 No description available.
DEX creates open source software, tools and solutions for builders of decentralised data exchanges, marketplaces and services that power the Data Economy.
The world is moving towards fully trustless infrastructure, tools and applications. This process is gradual, needing a range of progressive changes to happen before it can reach maturity. Having years of experience in helping businesses share data through a centralised marketplace, DEX understands the current needs of both organisations and data scientists very well. DEX enables business innovation for decentralised data sharing services and models with a combination of on and off-chain capabilities.
Founded by BigchainDB and DEX, Ocean Protocol is a decentralized data exchange protocol to unlock data for AI. Through blockchain technology and native token, Ocean Protocol connects data providers and consumers, allowing data to be shared while guaranteeing traceability, transparency, and trust for all stakeholders involved. It allows data owners to have control over their data assets and prevent them from being locked-in to any single marketplace.
DEX is building the open source building blocks for Ocean Protocol applications. Similar to how the first websites set the standards for the Web 1.0, DEX creates open source templates for marketplaces built on Ocean Protocol. This will enable enterprises to participate in the Data Economy and it will democratise access to data asset sharing.
We're a tight-knit international team based in sunny Singapore, one of the hottest cities in the blockchain space. We're practical, love solving problems, and are always building. At the same
time, we care deeply about principles and purposes, and highly value research and
experimentation.
We work closely with users, technology partners, regulators, and engage frequently with the global decentralization community on and offline. We are an equal opportunity employer and cherish diversity. Our team comes from all over the world from Singapore, Canada, India, Italy, to the UK.
We believe that the future is decentralized! We believe in the value data can bring to people, businesses, and the world.
We work to not only enable data sharing, but sharing with care for privacy, fairness, and consent. We believe that, by opening access to the world's data, we can prevent data monopolies and accelerate AI development to improve lives. It is part of our mission to foster a world-class open source community that actively empowers the data economy and build a better future.
First Goal: Build the Data Economy
1. Lead the charge in breaking data silos
2. Develop and distribute open source building blocks for the Data Economy
3. Increase data liquidity to bring AI to the masses
Second Goal: Facilitate scalable and universal sharing of data and information capabilities
1. Make data services widely available to the community
2. Be a catalyst of Data for good and AI for good - the driver of our actions
3. Build for the community and focus on impact
4. Establish trust among participants via an open licence data sharing framework
Third Goal: Reduce unfair asymmetries
1. Give control back to data subjects and owners
2. Champion data privacy and consent
3. Accelerate decentralised data and services exchange
4. Grow the ecosystem of the data economy
In line with best practices of the blockchain industry, DEX will open source the protocol, reference marketplace, API's for integrations, applications on the protocol, data science tools and a trust data framework.
Have a look at our github repository to get a feel for what we are building:
https://github.com/oceanprotocol
Come and visit our Gitter lobby:
https://gitter.im/oceanprotocol/Lobby
DEX creates solutions that fundamentally change how enterprises share data globally. We understand not only the business needs of companies interested in buying and selling data, or leveraging the potential in data analytics and AI; but also the technical capabilities within these companies to ensure successful processes are in place to facilitate it. Thanks to our versatile team with experience in both the enterprise and the crypto world, we are well positioned in bringing decentralised applications to businesses and to organisations.
We are at the epicenter of blockchains + big data + AI, so if you're not learning, then something's wrong! We offer opportunities to speak at conferences, publish blogs, hosting exciting community events such as hackathons, and more. If you love learning, challenges, and are curious about new or unchartered territories, you'll fit right in.
Want to empower people with data exchange? Join DEX today!
We are looking for a senior software architect to lead the design of a fully working reference implementation of Ocean Protocol.
Our vision is to provide a vibrant ecosystem of Open Source data services that can be used to create trusted, decentralised supply chains for Big Data and AI. The Ocean Protocol is designed for scale and uses blockchain technology that allows data to be shared and sold in a safe, secure and transparent manner.
Read more about the Ocean Protocol and the full technical whitepaper here: https://oceanprotocol.com/
What you'll be doing:
● Drive the evolution of the Ocean Protocol in tandem with the reference implementation through public Ocean Enhancement Proposals (OEPs)
● Lead an Agile team creating the Ocean Reference implementation according to the specified OEPs
● Ensure the decentralised Ocean Network V1 launch is fully compatible with the reference implementation
● Engage effectively with other Ocean development teams to ensure design and implementation is in line with the overall objectives and goals
● Build external partnerships and help develop the broader Ocean Ecosystem using the Reference Implementation
Who you might be:
● Strong experience with Big Data, data engineering, and cloud-based data services
● Previous working experience as a software architect for data solutions
● Experience in leading Agile / iterative product development
● Passion for Open Source technology
● Outstanding communication, presentation, and leadership skills
Your technical skillset:
● Degree in computer science, engineering or a similar field
● Strong experience in software architecture and API / protocol design
● 5+ years software development experience
● Experience with Java, Python and/or Clojure application development
If you love working in a collaborative and experimental environment, click "Want to Visit" to talk to our team today! Don't forget to fill up your Wantedly profile so we can get to know you better. ☺
Exceptional team members
Everyone brings to the team something special, making us such an ex... Show more
Love for product
We are leading a revolution through our product and services. What ... Show more
No fear of failure
We highly value the ability to always ask questions and learn from ... Show more
Basic info
Looking for
Infrastructure engineer
Job type
Full-time
Company info
Founded on
May, 2013
Headcount
19 members
Mapple Business City, 20 Pasir Panjang Road, Singapore 117438 Building 20 East Level 3