Are you looking to build your career where you can make an impact? | Join us as our Social Media Intern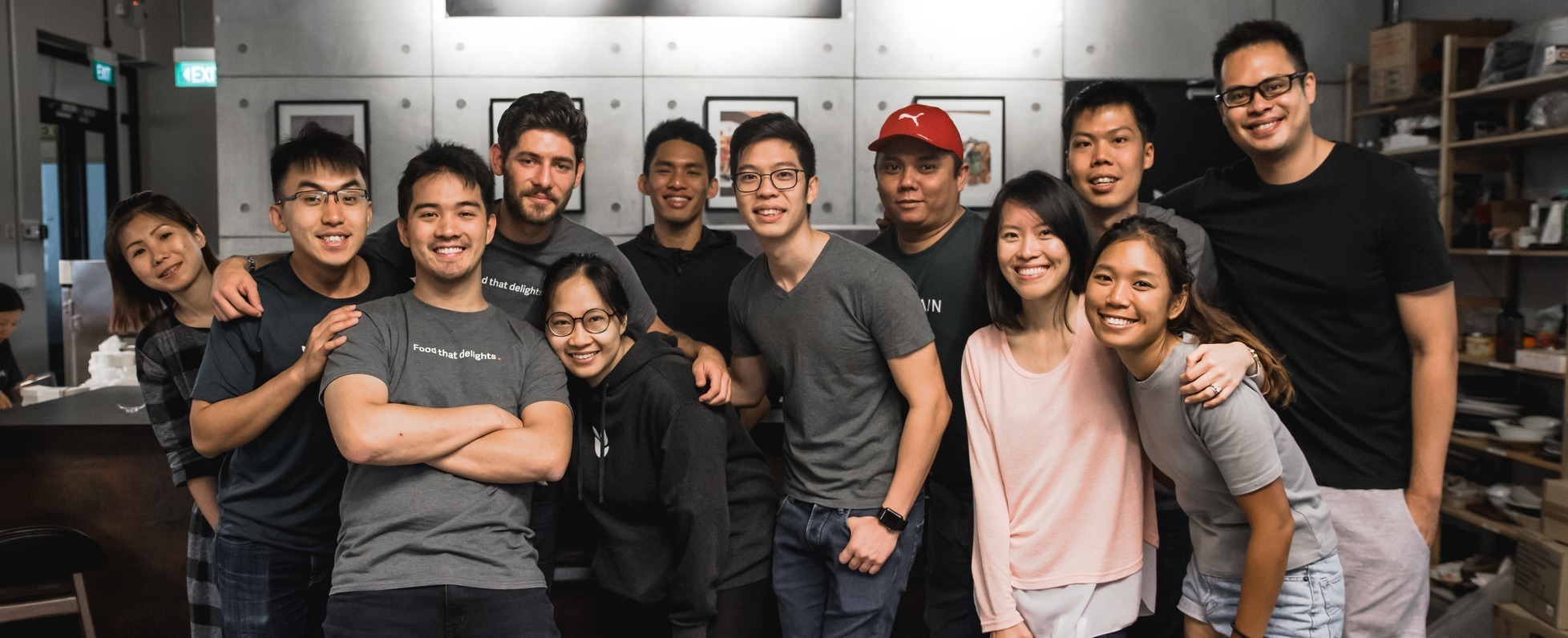 No description available.

Our CEO and resident hygiene police. Don't let his seemingly overbearing perfectionism scare you, he cares deeply about people and product. Enjoys sports and is super competitive, has a natural talent to trash talk opponents. Loves getting things done, I'm not joking, his life is run on Asana.
We really like building things that people enjoy using - the people at Grain have started things at Accenture, Bain, Astro, Four Seasons, P&G, JP Morgan and ThoughtWorks. Our investors include NSI Ventures, Ivan Lee, 500, DBS Ventures and Majuven.
If you believe in delighting customers, have high standards and are resourceful, we want to hear from you.
Our mission is to make great food sustainable and accessible for everyone.
We are looking for a Social Media Intern to execute social media campaigns and day-to-day marketing activities. If you enjoy working in a high-growth environment, believe in thoughtful experiences and have high standards, we want to hear from you.
Responsibilities:
- Manage day-to-day management of social media networks, especially Facebook and Instagram
- Brainstorm creative ideas for posts and manage weekly content calendar
- Compile social media reports to monitor impact of social media activity
- Be an advocate for Grain in social media spaces, engaging in dialogues and answering questions where appropriate
- Monitor and identify relevant trends on social media, new tools and applications
- Track social media influencers
- Provide support to marketing team at online and live events
Requirements:
- Six months to 1 year experience in social media/ marketing
- Strong communication skills
- Intellectually curious, independent and self-motivated
- Social media-savvy - Facebook, Instagram, Twitter, YouTube and LinkedIn
- Awareness of digital landscape, particularly in Singapore, is preferred
Experience of Facebook Insights and Google Analytics is desirable
What's in it for you:
- Work with a fast growing team to explore and shape best practices
- Flexible working arrangements, remote days if required
- Work in a really cool office with free meals (and a great pantry)
- Competitive compensation package based on experience
You should include these in your application:
- Resume or LinkedIn profile
- Tell us about a time where you had to work on a task that seemed to be extremely challenging, and how you overcame it?
- What are your favourite projects? What motivates you? What is something you believe that nearly no one agrees with you on?
Basic info
Looking for
Social Media Intern
Job type
Internship
Special features
Students welcome / Free snacks/lunch
Company info
Founder
Yi Sung Yong, Ernest Sim, Rifeng Gao, Isaac Tan
Founded on
December, 2013
Headcount
80 members
Industries
IT (Internet/Mobile) / Restaurants / Food Services / Logistics / Transportation
Grain, 5 Burn Road, 369972 Singapore