Marketing Strategist Lead WANTED | Take the lead in devising marketing strategies for our clients!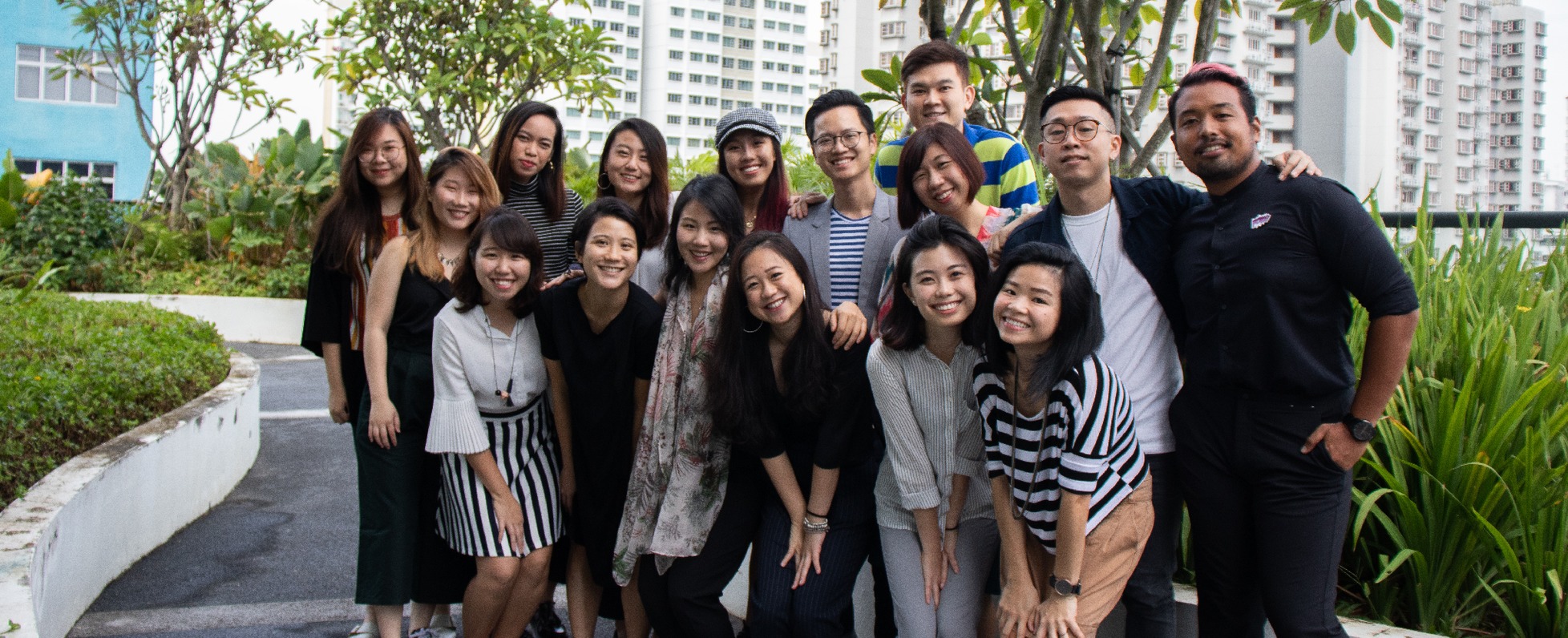 As an integrated brand marketing agency, we help brands define and amplify their purpose to forge meaningful relationships with people. We work with stakeholders to solve business challenges and identify opportunities, helping brands and their products innovate, ensuring relevance and resonance within the market. We create these relationships through our marketing interventions, manifested through our knowledge of digital platforms and brand strategy to help organisations achieve their growth objectives.
We are strategists, consultants, designers, marketers, creatives and all the labels you may call us for the things we can do. We challenge the status quo and we make growth happen.
Together, with you.
OUR MISSION :
Creating a world of 'Human' Brands
A 'Human' brand as defined by an alignment of Core, Body Realm
HOW IT ALL STARTED
This needs a #throwback to the founding of our parent product development company, Techlyon. As people started approaching them for product and innovation consultations, we soon realised that brands didn't just need help with technical development, but with client acquisition too.
With a shared mission to set the human standard for marketing, our founders joined forces to start AKÏN - a company that enable businesses to grow through Technological, Brand and Inbound Interventions.
But how do we help organisations achieve real growth?
We brought our skills of brand and technological innovations together with the philosophy of marketing. We build infrastructure and tools to facilitate interfacing brands and people, and rightfully so with the speed of today's chatter in the digital world. We cut through the noise to build experiences that live between organisations and people - that's the growth we're looking for.
Values we live and work by
• LET'S MAKE IT HAPPEN: We believe it's always possible
• BE LIKE A THREE-LEGGED TABLE: We take risks and we do new ideas
• IT STARTS WITH THE HEART: If it matters to you, it matters to us.
• ENABLING OTHERS: It's all about the partnership and collaboration.
At AKÏN, every job is creative and dynamic, and we each play an important part to create a real impact for our clients every day. If you're the kind of person who likes to make things happen (and happy to wear multiple hats), then we want to make things happen for you at AKÏN!
We are seeking a results-driven Marketing Strategist to oversee marketing and business strategies. You will keep our team and project executions in sync, from concept through to completion, and to ensure quality and efficiencies of work. This position requires previous experience in project management, knowledge of marketing best practices and analytics, as well as creative production.
As a Marketing Strategist, the core role in your job would be in advising on the strategies for existing accounts. You would also be instrumental in driving projects from concept to launch and be confident in devising strategies that consider Digital, Social and Offline. You're also an arriviste who enjoys identifying business opportunities and driving new initiatives, for brand and growth.
This is an excellent opportunity for a self-starter who enjoys working cross-functionally to create efficiencies and fuel growth. It's also a great opportunity for a Marketer looking to broaden their skillset - this position will require you to work closely with the internal leadership and stakeholders to drive all team initiatives to completion.
What you'll be doing with us :
• Overview of projects and day-to-day project flows to ensure deliverables are completed on time
• Work to identify growth and branding opportunities for clients and assist in executing strategies against those opportunities
• Conduct competitive analyses and other business research to help inform marketing strategy
• Work with various stakeholders to assist in day-to-day operations with an eye for increasing workflow efficiency
• Design and implement business strategies, plans and procedures
• Set comprehensive goals for performance and growth
• Establish policies that promote company culture and vision
• Lead team to encourage maximum performance and dedication
• Work with other key heads of business to optimize business efficiencies
• Manage a team of account strategist, creatives, and PMs

Who you might be:
• 5+ years with agency or marketing background
• Proven track record of delivering results: driving growth and creating efficiency
• Resourceful, innovative and proactive problem solver who is able to work collaboratively and independently
• Quick learner, able to manage projects simultaneously
• Working knowledge of Project Management tools, such as Trello, Monday, Basecamp, etc.
• Ability to measure and communicate campaign performance to stakeholders
• Excellent presentation, communication, analytical and problem-solving skills
• Strong leadership and execution skills
• Excellent Excel skills and analytical ability
• Organized and detail oriented
• Digital channel level knowledge (Social, Display, SEM) a plus
• Experience with Product Marketing (planning, content development) a plus

At AKÏN, we are all about growth, you should not be afraid to challenge the status-quo! Click "Want to Visit" to get to know us and don't forget to brush up your Wantedly profile so that we can get to know you better :)
Basic info
Looking for
Marketing Strategist Lead
Job type
Full-time
61 Ubi Road 1, #04-05, Oxley Bizhub, Singapore 408727