We want BRAND ASSOCIATES! Do you love interacting with people? Then make your passion your paycheck!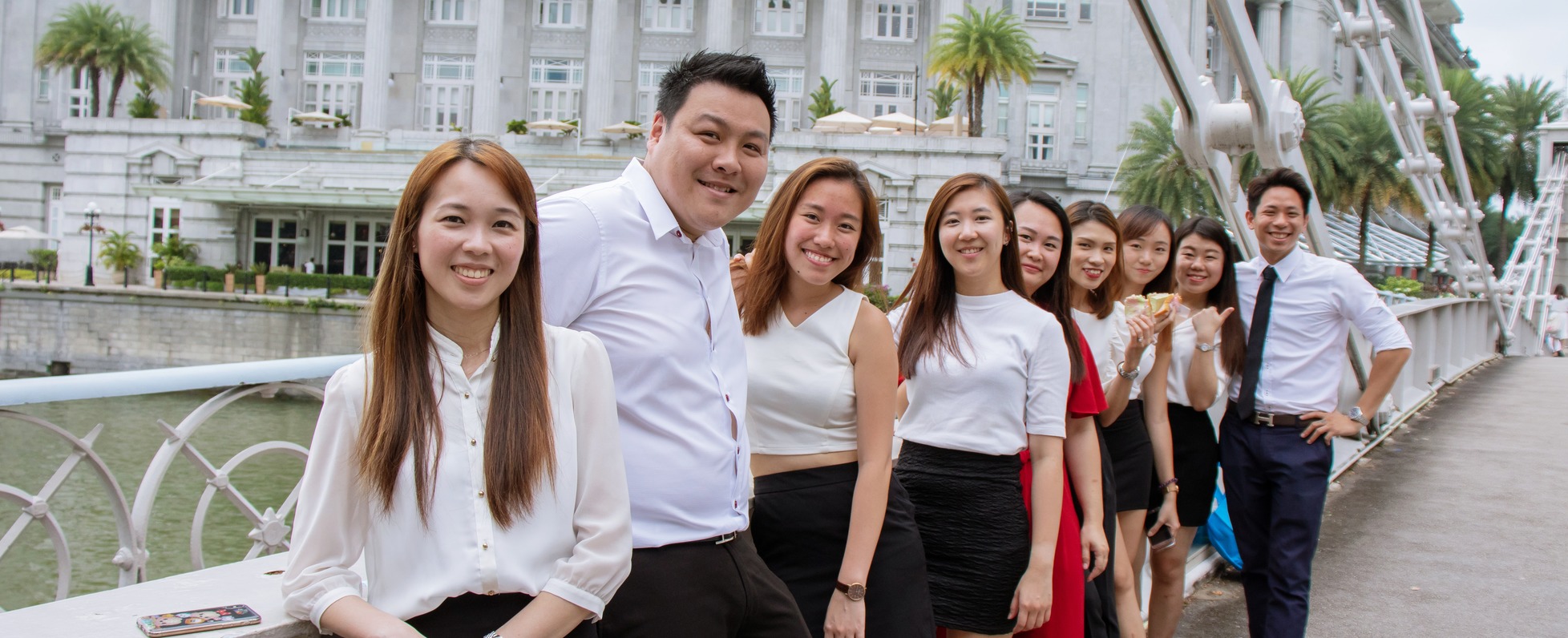 I am passionate about the startup scene. I tried my hand by starting my own startup with a few friends of mine before graduating from Singapore Management University.
We are Asia's fastest growing outsourced sales and marketing solutions. In the last 9 years, we have represented 45 different Brands and have since expanded into 3 countries, including Malaysia and Taiwan.
We work with some of the most renown Brands across various industries, ranging from telecommunications, banking/finance to FMCG products/services.
We are, our clients' Preferred Brand Ambassador. We don't just sell. We build our clients' Brands.
As a group, we have always believe the best way to add value to yourself is to add value to the people around you.
Our clients: We value-add them by being their best human commercial (literally), building their branding by speaking to thousands of people on behalf of them Everyday.
Our clients' customers: we value-add by having meaningful and effective conversations to advice and share with them the benefits of the products/service before assisting them with he best customer service throughout the sales process.
Our people: We value-add by creating the most conducive environment that nurture and develop our team to not just be somebody with great achievements, but also
With excellent character and values
Whether it is events marketing or business marketing, we are experts when it comes to communicating and reaching out to our customers face-to-face, on behalf of clients.
We do not wait for our customers to reach us, we reach out to them.
Events, roadshows or any method required by clients on representing them to meet their optimum objective, we will always seek to exceed expectations and excel in any given circumstances.
Like what you have seen so far? Then look no further! It is a blessing to give more than to receive. That is why at Infinity Organisation, we want you to receive have best mentors and coaching. You would be like family to us, where we work together, and play together.
We are looking for sales and marketing ambassadors who:
- Loves to be involved in events and roadshows to promote and market our client's brand
- Deliver 110% customer service experience
- Enjoy communicating and building relationships with people
- Is spontaneous and keen to take on new challenges
- Fresh grads are welcomed to apply!
- 1 to 2 years of Sales & Marketing experience would be a bonus!
- Singaporeans/PR preferred
So what are you waiting for? Click on "Want To Visit" and join us!
EQ over IQ
Qualifications and skills are always an additional attribute. But a... Show more
Open communication
The best ideas flow when perspectives are exchanged and thoughts ar... Show more
Team diversity
Regardless of race, language, religion, background or experience, w... Show more
Basic info
Looking for
Sales
Job type
Full-time
53A Boat Quay Singapore 049842