Take Anywhr to the Next Level as our CRM Manager!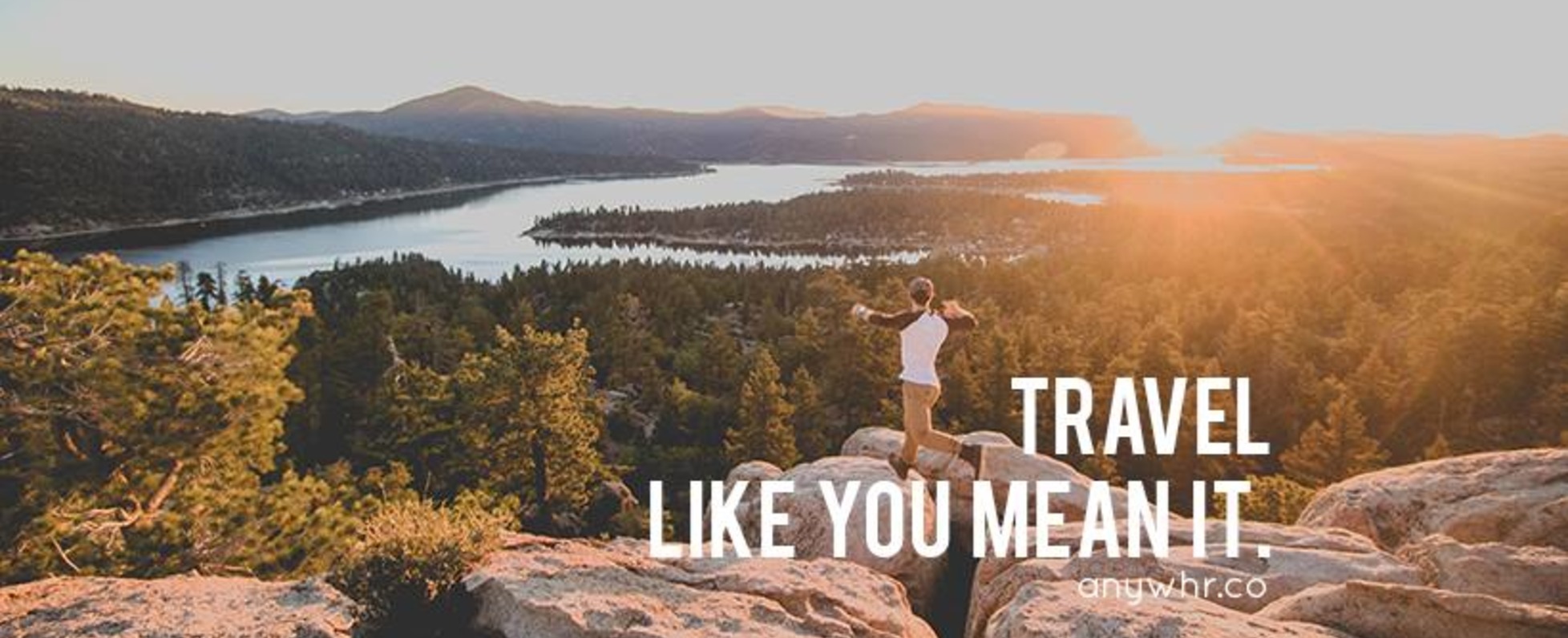 Well hello there, welcome to my page and thank you for the interest. My professional interests lies in business strategy, growth hacking, efficiency through analytics, or just startups in general. Ecommerce/marketplaces, gaming and virtual/augmented reality hold special places in my heart and I a...
Anywhr is Asia's first surprise trip curator, sending travellers to uncharted destinations that they only discover at the airport. We arrange all flights and accommodation, leaving the exploration and discovery of your destination up to you.
Launched in January 2017, we have since sent hundreds of travellers to hundreds of destinations around the world. Each of these destinations are uncharted and lesser known, with few tourists. This is our promise to travellers, where we do not send them to over travelled tourist hot spots - gone are the Balis and Bangkoks. Our travellers travel like they mean it.
Too often, we choose our destinations based on what we already see on social media. We go where everyone else has been and travel has become an act of ticking things off a checklist of "to-dos", rushing for that iconic landmark that we just need to take a photo of.
Anywhr's mission is to change that. We want to help more people to explore and experience the true joy of discovery that travel brings, breaking out of the herd mentality of going to typical tourist spots to do typical mass tourism activities. We send you to destinations off the beaten track and hidden gems for you to discover. Stop going on recycled holidays, #goanywhr.
A key role in our marketing team, also known as the Mastermind behind the entire conversion funnel. You'll need a solid background in customer acquisition strategies, extensive knowledge of online marketing methods and best practices. You will also be working closely with the Performance Marketing Manager to constantly optimise the funnel.
We're looking for someone highly analytical with a proven track record of leveraging data to improve CRM campaigns, deep understanding of analytic tools and tech integration (Google Analytics, Google Tag Manager, Facebook Pixel, Heap, Mailchimp, etc). You will also have to be confident in A/B and multivariate testing, both on website content and digital marketing platforms.
Having experience in a fast-growing tech startup is a huge bonus. If you have a passion for devising and implementing data-driven creative methods in the CRM funnel, then this role will be super fun, stimulating, and exciting for you.
Think this sounds like you? Let's meet today! Get to know us better by clicking 'Want to Visit!'
Basic info
Looking for
CRM Manager
Job type
Full-time