Sales and Marketing Executive WANTED! | Drive business growth for our e-commerce arm today!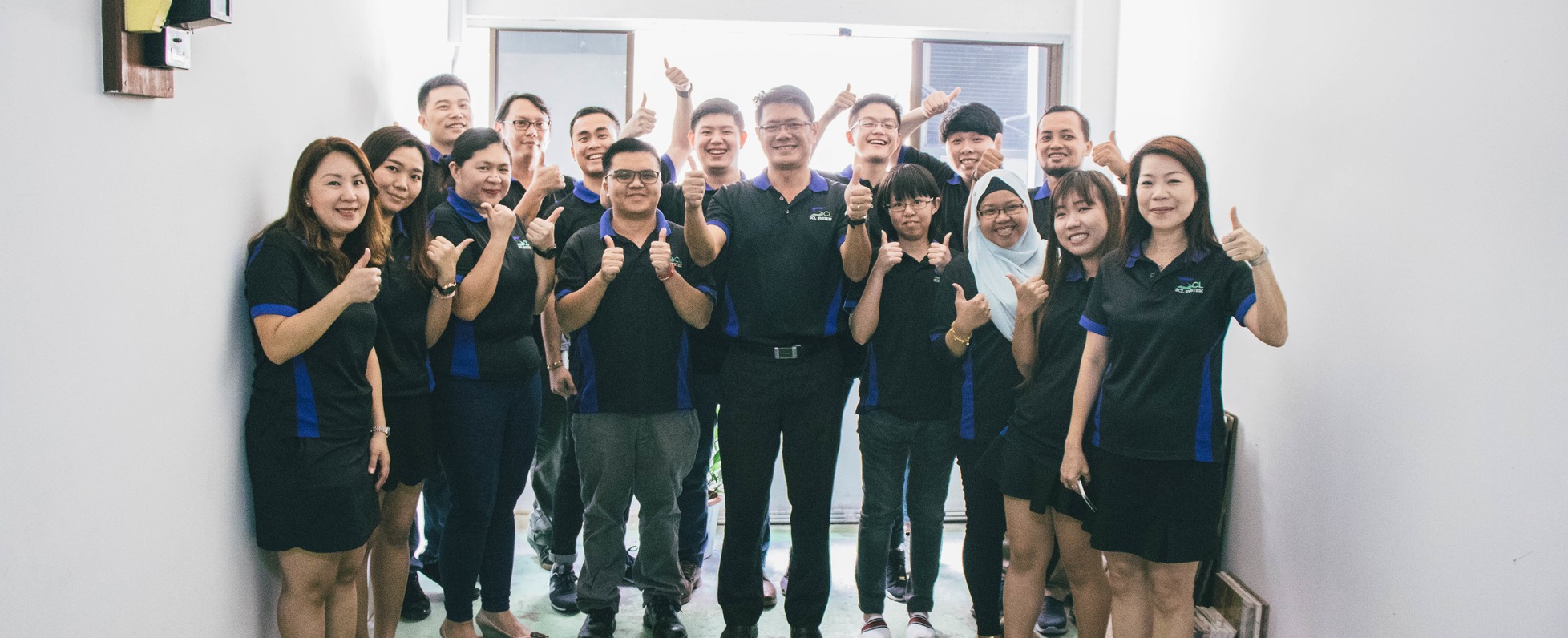 Here at SCL, we focus on the trading and distribution of control and automation components. This means that we provide the parts that make up some of your favourite smart technologies (i.e. smart lamp posts, which are part of the Smart Nation Initiative)!
For the past 18 years, we've established ourselves as one of the key players in the global scene across Southeast Asia, working with notable brands such as Brother and innovative technologies like human machine interfaces.
Do not mistake our experience for being "traditional." We consider ourselves to be the "change makers of tomorrow," with a forward-thinking approach to everything we do.
Our team values continuous learning and the importance of innovation to stay ahead of the game and provide the best products for our ever-evolving client base. Most importantly, however, we believe our greatest asset is our team, who led us to achieve the success we have today!
We believe forward-thinkers will win the race. No idea is too big or too small at SCL. As a team, where ideas are always welcomed and listened to, our work directly impacts the future of technology. We're looking for the next generation of change makers to help drive our mission forward - are you the one?
We are looking for a Sales and Marketing Executive whom is excited to exercise their creativity and be empowered to craft content/packages that create exciting value for our clients for our e-commerce arm. You will get to work together with our team to bring our e-commerce platform to new heights.
If you possess an enthusiastic learning attitude and are looking for an environment for growth and opportunities, look no further. Here, we employ a hands-on approach in mentoring each of our employees personally, whilst providing ample space for self-development.
Join our SCL team today and get to enjoy:
• Personal mentoring from senior management
• Fast-paced, high-performing environment
• Excellent opportunities for overseas travel
• Excellent opportunities for career progression
What you'll be doing with us :
• Understand our products and value proposition
• Drive business growth through sourcing for and developing new corporate accounts
Service and manage key customer accounts
• Understand customer's needs
• Servicing existing clients
• Manage our online social media platforms
The ideal profile of our Sales and Marketing Executive :
• Minimum ITE/Diploma
• Fresh Grads are welcome to apply
• Excellent interpersonal and communication skills
• Proactive, independent and results-oriented
• Proficient in Microsoft Office Suite (Word, Excel, Powerpoint)
• Bilingual in English and Mandarin to communicate with clients
Sounds like your line of work and ready for your next challenge? Click "Want to Visit" to apply and don't forget to brush up your Wantedly profile so that we can get to know you better. :-)
Basic info
Looking for
Sales and Marketing Executive
Job type
Full-time
41 Jalan Pemimpin, #02-01A Kong Beng Industrial Building, Singapore 577186